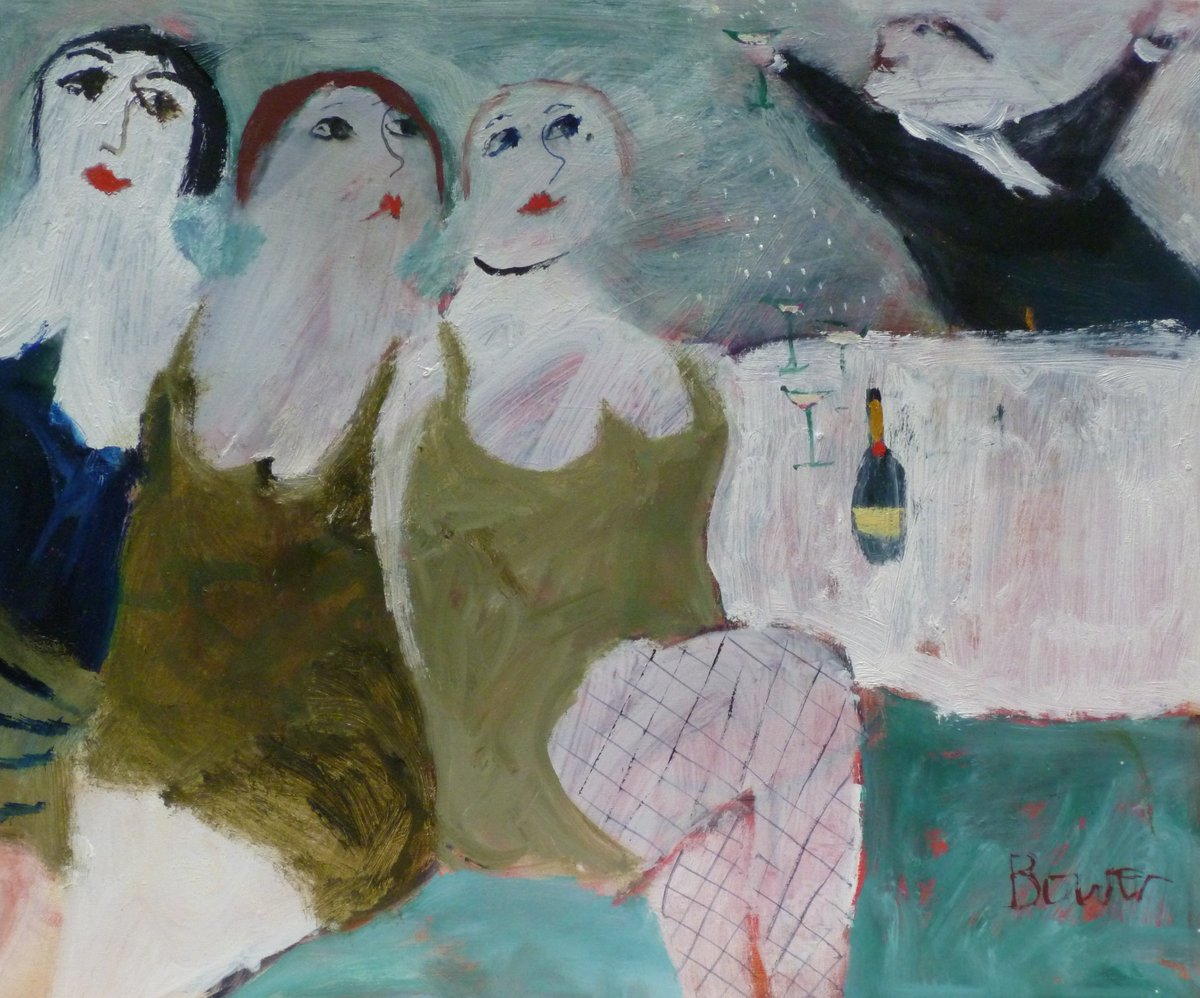 'A Slice of Life' - New Paintings by Susan Bower
Until May 2017
Susan's work is idiosyncratic, individual, & has the ability to put a smile on anyone's face. All based on her observations of life around her, here paintings have a uncanny ability to capture expressions on faces with a deft flick of the brush.
Susan lives near York but sells most of here work in London & the south. Kentmere house is her only northern gallery & we are very lucky to have her in Yorkshire. She shows regularly with prestigious national art societies, & has shown in the Royal Academy Summer Exhibitions every year for the past 25 years.
Kentmere House Gallery
was opened in 1991 and sells only originals, with nationally-known artists showing alongside the as-yet undiscovered. Housed in a former vicarage overlooking York's famous Knavesmire, the gallery is friendly and welcoming, and open at any time to suit you. There is a regularly-changing programme of exhibitions. Please check the website for details and opening times:
kentmerehouse.co.uk
---
See also
Art Exhibitions in York & North Yorkshire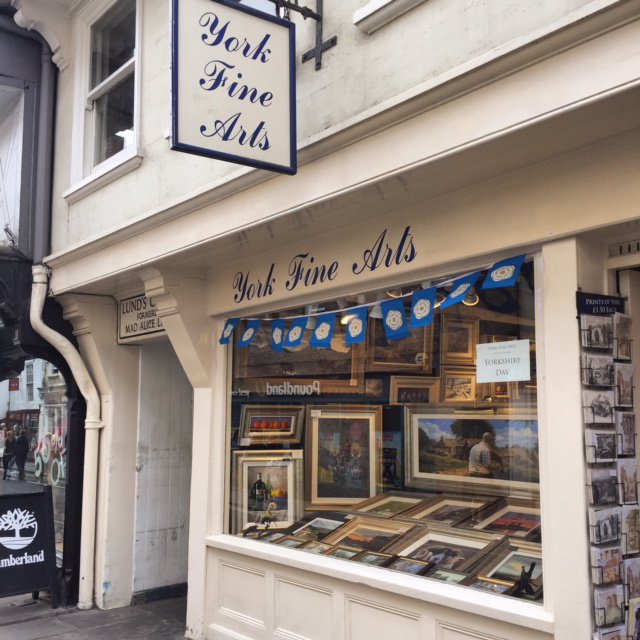 Animalia
Friday 3 - Sunday 26 March 2017
York Fine Arts, 83 Low Petergate, York, YO1 7HY
York Fine Arts is delighted to announce the gallery's newest exhibition of 2017. Animalia presents an outstanding collection of artwork dedicated to the magnificent animals of the natural world. An eclectic compilation of paintings and sculpture, the exhibition brings together artwork by some of the gallery's most popular wildlife artists, including Wayne Westwood, Jacqueline Gaylard and Stephen Park.
From exotic African wildlife to domesticated companions closer to home, Animalia aims to highlight the beauty of each of these creatures and celebrate the intricate relationship between humans and the animal kingdom. An organic blend of scientific observation and artistic vision, each artwork in the exhibition is a natural response to mankind's timeless fascination with the world around it. The exhibition also presents an opportunity for visitors to observe the UN recognised World Wildlife Day, which celebrates and raises awareness of the world's wild flora and fauna.
All artwork featured in the exhibition is available to purchase, and ranges from £220 to £6,485. In addition to original paintings and sculpture, signed limited edition prints are also available from £88.
Exhibition opens Friday, 3 March and runs until Sunday, 26th of March 2017. Due to expected high volume of interest, an early viewing is recommended.
'Land Meets Sea' Art Exhibition
18 March - 6 May 2017
Blue Tree Gallery 23 Bootham York YO30 7BW
This exhibition brings together 4 painters and 1 ceramic artist on the theme of the land and sea with their connection in the coastline and towns and how these artists see the subject in their own visual language.
Paintings by Rosemary Abrahams an East Yorkshire based painter. Her Seascape paintings are expressed in two ways, that of the turbulent sea in high winds and then the freshness of the morning when the beach is untouched by humanity. Surface texture and colour are the main characteristics in these paintings.
We are happy to introduce a new artist to the gallery, painter Richard Barrett who is South Yorkshire based but grew up by the coast, and the inspiration for his painting is rooted in both land and sea.
"My work is driven by the elements, the changing dynamics of weather and light and how this breathes life into the landscape."
The seascapes and landscapes that emerge have a suggestive, abstracted quality. They invite the viewer in – to find their own interpretation, their own personal story.
Also paintings by Colin Carruthers is a Midlands based painter. Colin paints with oils and acrylics, mainly with a palette knife - creating textured surfaces by applying paint to the canvas as thickly as possible. The oil paint dries slowly, allowing him to build layers in which the marks of the palette knife are often still visible – creating interesting and dramatic effects.
Including paintings by Giuliana Lazzerini who is a York based painter who works mainly in acrylic and watercolour.
"I want to celebrate the beauty of the world that surround us here in Yorkshire in a semi-abstract way. My love for colour combined with carefully constructed composition in which I hopefully achieve a pleasing balance. Appreciating what we have, the landscape, nature, coastline and the sea and all that beautiful inviting memories and the imagination. For me the need to allow memory and imagination to interact is vital."
Adding to the painters we have the ceramics by York based Brenda Wright where the inspiration for forms and themes is Ocean Life. Work is made to be handled and used in the home, combining the practical and aesthetic.
"I love the soft qualities of clay thrown on the wheel; work is thrown in white stoneware clay which has strength and durability."
It includes a range of bowls, platters and jugs. Decorative and functional ceramics inspired by the beauty of the sea and the life which lives within.
www.giulianalazzerini.com
Water & Music Exhibition Of Glass
18 March - 21 May 2017
Pyramid Gallery
'Water & Music' Glass inspired by the 300th anniversary of Handel's Water Music
A collaboration between Pyramid Gallery, York and The Contemporary Glass Society.
The Contemporary Glass Society (CGS) is the UK's foremost organisation for supporting established artists, for supporting up-and-coming makers and for promoting contemporary glass in the wider art world. The CGS and Pyramid Gallery are extremely pleased to be collaborating once again in promoting exceptional talent, and on this occasion to be commemorating the 300th anniversary year of Handle's fantastic Water Music.
The CGS invited its members to let their imagination flow and newly create an inspired piece of glass, or submit work that was directly inspired by Water or Music. From over 50 marvellous submissions, 27 British and International Glass Artists have been invited to submit work of various styles and glass making techniques. In addition to individual pieces, the exhibition will also include two installations. One will comprise many jingling glass tiles representing a waterfall by Liz French and the other a light and music installation by Paul Miller on Pate de Verre hanging panels by Griet Beyaert.
Etchings of the Yorkshire Dales by Tim Slatter
23 March - 30 April 2017
Venue: Kentmere House Gallery
Exhibition of etchings by Yorkshire-born artist, now living on the Isle of Wight. Tim's work has been shown throughout the country & recognised by the major printmaking societies.
www.kentmerehouse.co.uk
Marvel Comics and Stan Lee
24 March - 9 April 2017
19 Castlegate, Coppergate Centre, York
A brand new release of classic Marvel front covers, chosen and signed by the legend Stan Lee and produced by one of the great comic book publishers of the 20th and 21st century. These boxed canvas limited editions measure at a huge 54" x 38" and come in editions of just 9. Come and see them unveiled at 12pm on 24th March 2017.
The Lund Gallery, Easingwold
Studio and Gallery of Landscape Artist Debbie Loane.
Lund Gallery, Alne Road, Easingwold, North Yorkshire, YO61 3PA
Tel 01347 824400
lundgallery.co.uk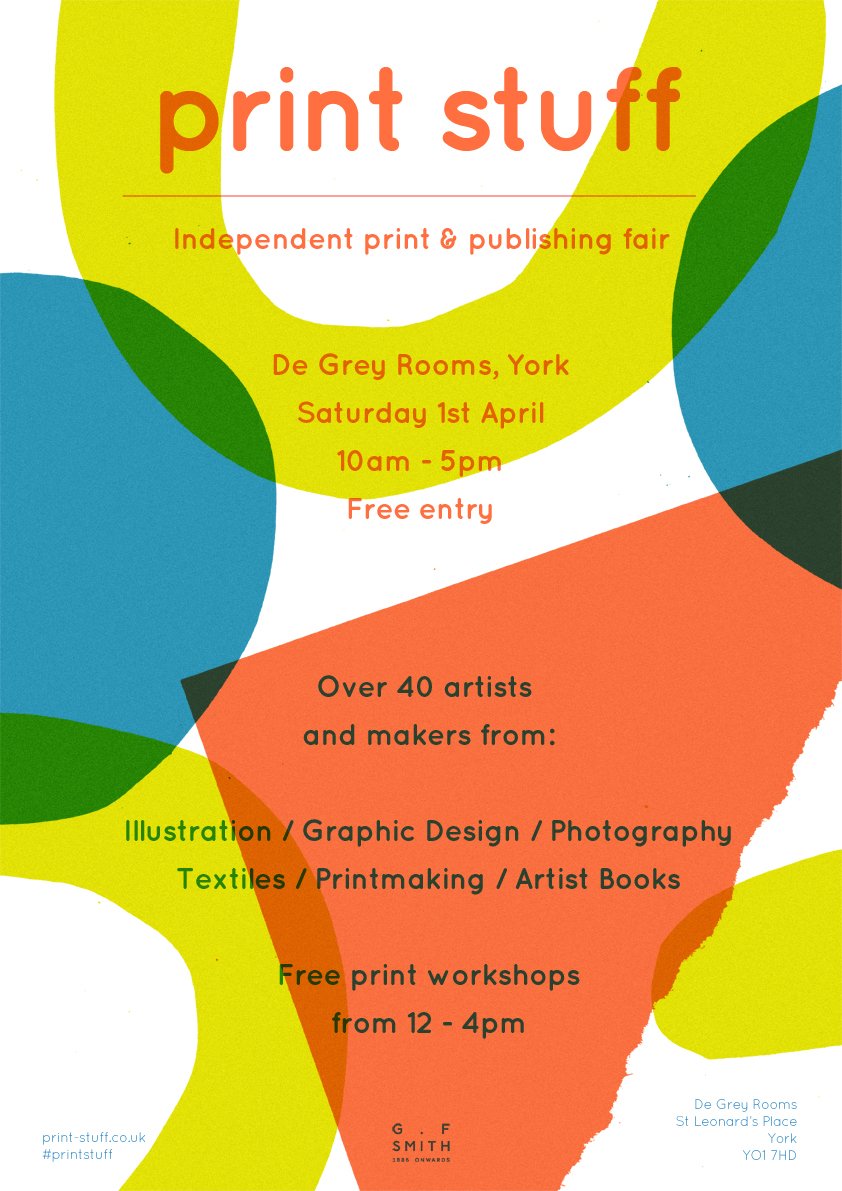 Print & Publishing Fair
Saturday 1 April 2017
Where: De Grey Rooms
Free entry
Over 40 artists & makers. Free print workshops.
10am - 5pm
Centre of Ceramic Art (CoCA)
at York Art Gallery showcases the world class collections of 5000+ works from 20th Century to the present day. A stunning new gallery!
(video above) Manifest: 10,000 Hours.
A new installation by Clare Twomey.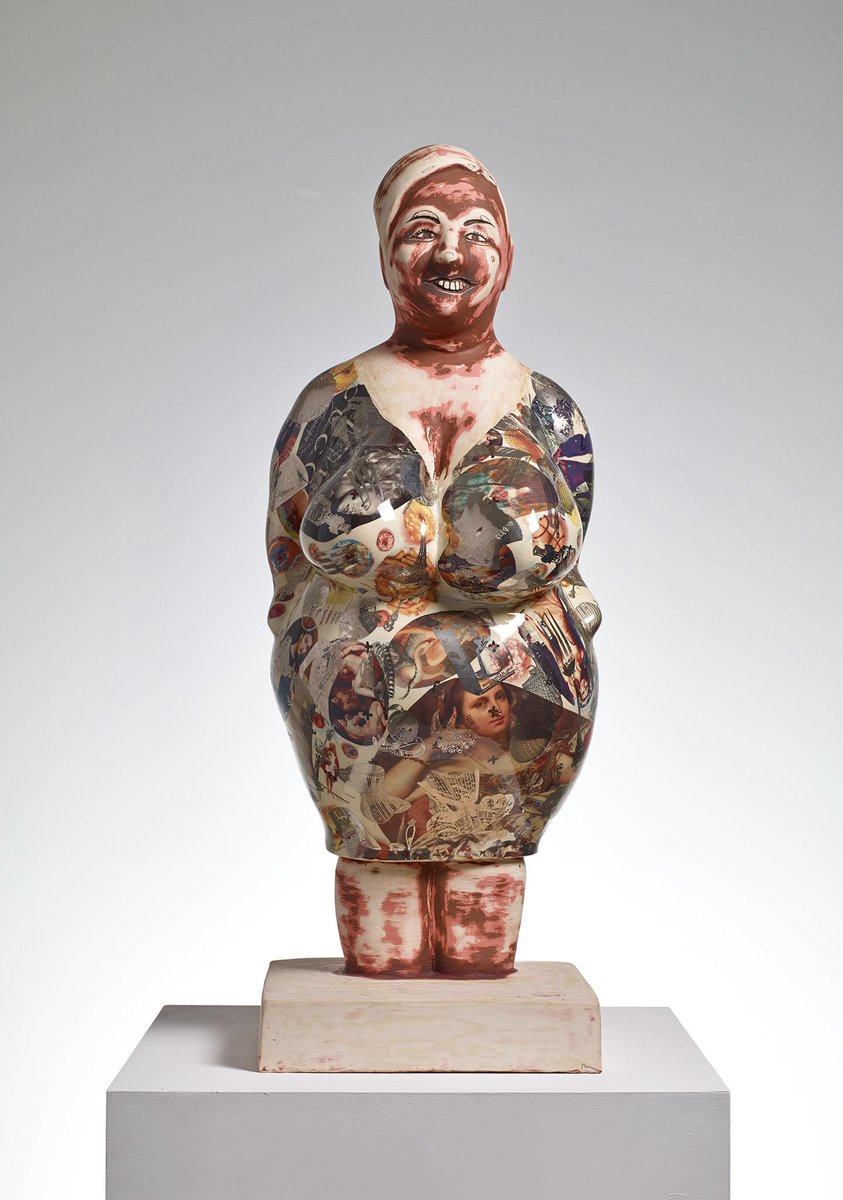 "Melanie" (above) by artist Grayson Perry.
Also come and explore 'The Lumber Room', a treasure chest of quirky objects and artworks curated and created by Mark Hearld.
★ York Art Gallery -
Show on map
★
Photo of York Art Gallery
★
www.yorkartgallery.org.uk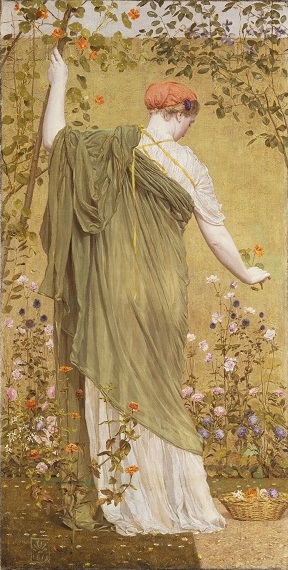 Exhibition: Albert Moore: Of Beauty and Aesthetics
7 April - 1 October 2017
York Art Gallery will present the first monographic exhibition of York born artist Albert Joseph Moore since the artist's death in 1893. Featuring more than 20 paintings and watercolours, it will highlight the beautiful and classical women for which the artist is most famous and demonstrate the modernity of Moore's approach.
Albert Moore was one of the leading artists of the Aesthetic movement who prioritised mood, colour harmony and beauty of form over subject matter to create 'art for art's sake'. The exhibition will explore Albert Moore's career and body of work using the latest research into his work by leading experts. It will include examples of Moore's youthful Pre-Raphaelite works as well as the hauntingly beautiful classical figures of his mature style.
York Open Studios - Preview Exhibition
Saturday 8 & Sunday 9 April 2017
Stained Glass Centre, St Martin Cum Hardy Church
A preview exhibition for York Open Studios. Don't miss this chance to take a sneek peek at artwork by 2017 York Open Studio's artists. Featuring art ranging from jewellery, carving, paintings and sculpture to papercutting and pottery this eclectic exhibition is a great chance to choose whose studios you want to visit later in the month.
Opens Sat 8 & Sun 9 April 2017, 10am-5pm. Free entry.
www.yorkopenstudios.co.uk
Sonic 25th Anniversary Exhibition
Saturday 8 - Sunday 16 April 2017
19 Castlegate, Coppergate Centre, York
Sonic the Hedgehog turned 25 years old in 2017 and to celebrate we've asked some of our best artists to create a body of work celebrating the life of the little Gold Ring chaser. We're lucky enough to have one of these artists visiting the gallery on the 8th April - the great Keith Maiden will be with us from 1pm until 4pm. Why not come and meet Keith and have a chat about his work, both Sonic and none Sonic.
Exhibition of paintings by Artist Adam Keay
21 - 29 April 2017
City Screen
Through the course of producing my work I had been destroying and resurfacing the paintings more and more frequently. I then made the conscious decision to make this process of chance discovery central to my interrogation of painting.
Part of
York Open Studios 2017
Raymond Campbell Exhibition
21 April - 14 May 2017
York Fine Arts, 83 Low Petergate, York, YO1 7HY
With great delight, York Fine Arts proudly announces a solo exhibition of original paintings by leading British still life artist Raymond Campbell. Brimming with indulgence and intrigue, the exhibition unveils a specially commissioned collection of Raymond's still life work. From opulent banquet scenes to stimulating vanitas paintings, the exhibition presents a tantalising selection of work that immerses viewers in a full sensory experience.
For the discerning collector or first time buyer, the exhibition is a chance to view an exclusive collection of work from one of the gallery's most popular and collectible artists. A paragon of contemporary still life painting, Raymond Campbell is most recognised for his curious paraphernalia arrangements reminiscent of 17th Century Dutch paintings. These luxurious tableaux brim with detailed precision and classically "Campbell-esque" contents, including vintage wine bottles, ripe fruits and rich cheeses.
Raymond Campbell has seen great success in his career as an artist. His work has been selected for the Royal Academy's prestigious Summer Exhibition in 1992, 1993, 2013 and 2014, and he has also exhibited at The Mall Galleries in London. Campbell's paintings continue to receive international recognition and acclaim, and can be found in private collections around the globe.
All paintings at the exhibition are available to purchase. Due to expected high volume of interest, an early viewing is recommended.