Centre of Ceramic Art (CoCA)
at York Art Gallery showcases the world class collections of 5000+ works from 20th Century to the present day. A stunning new gallery!
(video above) Manifest: 10,000 Hours.
A new installation by Clare Twomey.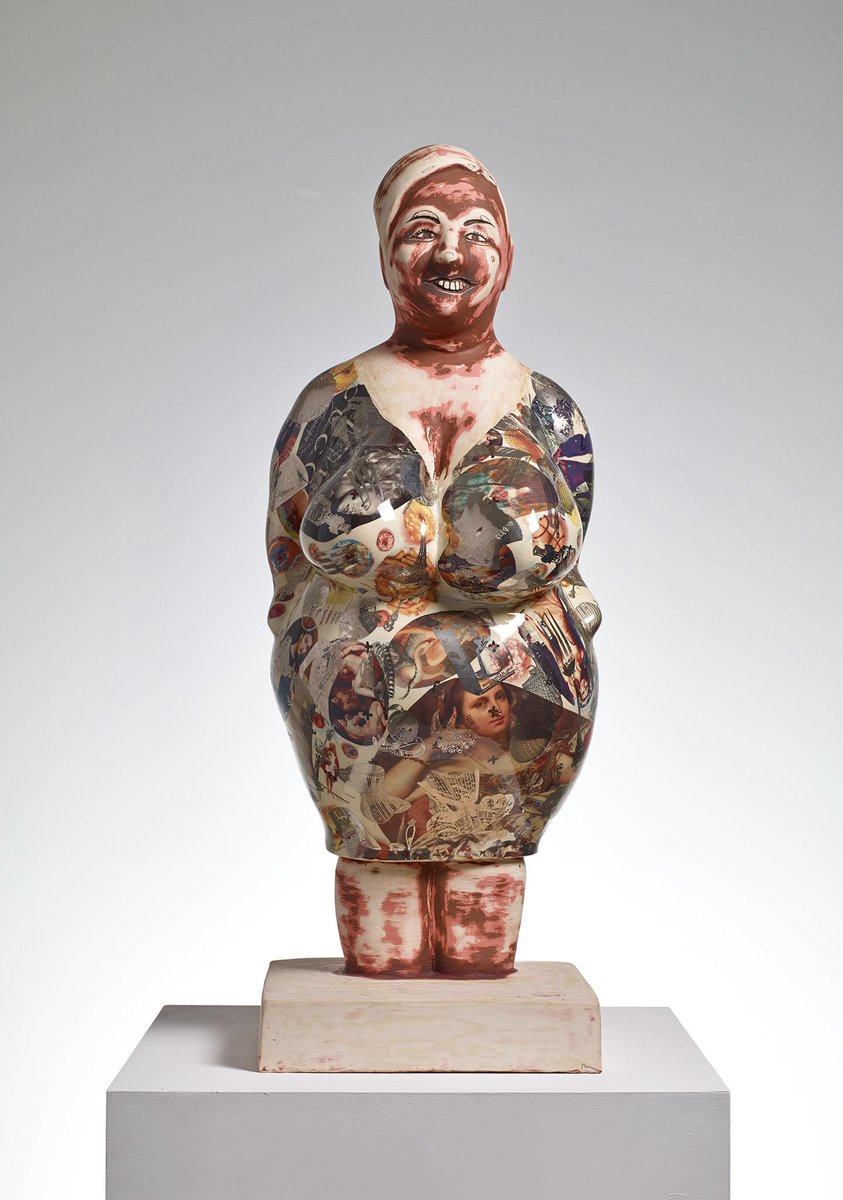 "Melanie" (above) by artist Grayson Perry.
Also come and explore 'The Lumber Room', a treasure chest of quirky objects and artworks curated and created by Mark Hearld.
★ York Art Gallery -
Show on map
★
Photo of York Art Gallery
★
www.yorkartgallery.org.uk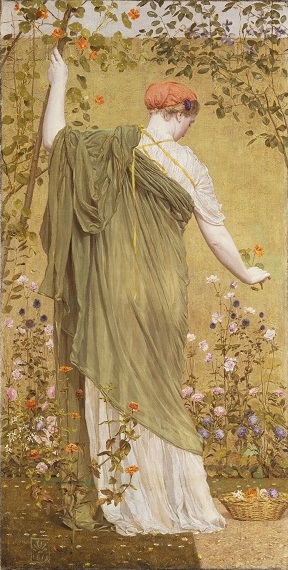 Exhibition: Albert Moore: Of Beauty and Aesthetics
7 April - 1 October 2017
York Art Gallery will present the first monographic exhibition of York born artist Albert Joseph Moore since the artist's death in 1893. Featuring more than 20 paintings and watercolours, it will highlight the beautiful and classical women for which the artist is most famous and demonstrate the modernity of Moore's approach.
Albert Moore was one of the leading artists of the Aesthetic movement who prioritised mood, colour harmony and beauty of form over subject matter to create 'art for art's sake'. The exhibition will explore Albert Moore's career and body of work using the latest research into his work by leading experts. It will include examples of Moore's youthful Pre-Raphaelite works as well as the hauntingly beautiful classical figures of his mature style.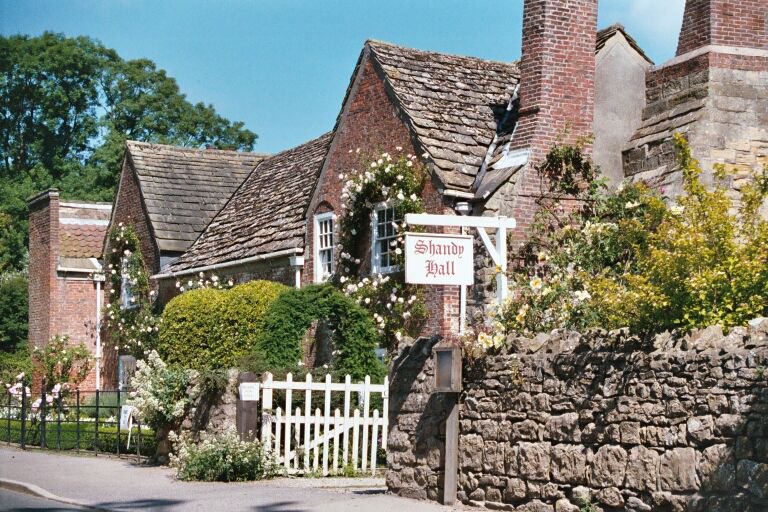 Affecting Moments
4 June - 29 September 2017
Shandy Hall Gallery
The exhibition shows some of the prints of English literature engraved in the last quarter of the eighteenth century which were singly issued rather than being in books. Most of these are in the technique of stipple, which suddenly became popular with the increased demand for decorative prints in the 1770s.
With the publication of 'A Sentimental Journey' in 1768, Laurence Sterne played an important part in moulding public taste for the emotional response, and in the last quarter of the eighteenth century the growing popularity of novels coincided with the increased availability of prints depicting moving scenes from their pages.
'Affecting Moments' exhibits a collection of such scenes, often of high emotional intensity, from literature in the Age of Romantic Sensibility.
On the whole artists looked for moving incidents to depict - hence the 'Affecting Moments' title of the exhibition. A high proportion of the prints show powerful female emotion treated in a sentimental way.
Shandy Hall Gallery, Coxwold, York, YO61 4AD
laurencesternetrust.org.uk
Norhern Palettes Exhibition
1 July - 2 September 2017
Blue Tree Gallery, 23 Bootham, York. YO307BW
"Northern Palettes Exhibition"
1st July until 2nd September 2017.
New art exhibition showcasing paintings by 
Janine Baldwin PS, John Paul Cooke & Emerson Mayes.
With ceramics by Meghan Downs.
The Gallery is now Art Council approved "Own Art" scheme, making it easy and affordable to collect contemporary art and craft by providing interest free loans from £100 - £2,500.
Opening days/times: Monday to Saturday from 10:00am till 17:30pm. Closed on Sundays.
T: 01904 620660.
www.giulianalazzerini.com
York River Art Market
River side arts event running over 8 Saturdays.
Saturday 15, 22, 29 July 2017
Saturday 5, 12, 19, 26 August
Saturday 2 Sept 2017
Artists from all over Yorkshire and beyond exhibit and sell their unique art works and crafts. Location: Along the Dame Judy Dench walkway beside the River Ouse, near to Lendal Bridge.
Please share our poster! Thanks
Clare Haley: Light of Yorkshire
28 July - 20 August 2017
York Fine Arts, 83 Low Petergate, York, YO1 7HY
With great delight, York Fine Arts proudly announces its second solo exhibition of original paintings by British landscape artist Clare Haley. 'Clare Haley: Light of Yorkshire' showcases a spellbinding collection of work that magnificently articulates the raw, dramatic beauty of landscape and light. From placid, sunlit valleys of green to suspenseful, stormy skies, the exhibition presents a spectacular selection of Clare's paintings that tell a comprehensive story of the multifaceted northern landscape she so loves.
Arguably one of Yorkshire's top emerging artists, 'Light of Yorkshire' Clare Haley exquisitely captures the emotion and ethereal nature of the British landscape with unparalleled ingenuity. Working primarily from memory, Clare creates paintings that push the boundaries of imagination whilst retaining an organic authenticity. Since 2010, she has flourished as a professional artist, attaining great success and gaining an international, loyal following at an astonishing pace.
The exhibition is an opportunity for discerning art collectors and first-time buyers alike to view an exclusive collection of artwork from one of the most exciting emerging artists of the north. A timeless bridge between the traditional heritage of the arts and the innovation of contemporary vision, Clare's work offers a universal appeal to even the most diverse range of collectors.
www.yorkfineartsonline.co.uk
The Lund Gallery, Easingwold
Studio and Gallery of Landscape Artist Debbie Loane.
Lund Gallery, Alne Road, Easingwold, North Yorkshire, YO61 3PA
Tel 01347 824400
lundgallery.co.uk
York Art Society Exhibition
Friday 1 - Sunday 3 September 2017
Venue: York Medical Society Rooms, 23 Stonegate, York
The York Art Society is showing its 205th Art Exhibition to the public in the magnificent Rooms of the York Medical Society @ 23 Stonegate, York, situated between St Helen's Square and The Minster, in the centre of Roman Basillica xx.
Original paintings (over 100 on display), prints, cards are on sale, from our members work. Meet the artists when members will be painting in the house gardens each day.
Exhibition open Friday 1st September 12pm to 5pm. Saturday 2nd September 10am to 5pm and Sunday 3rd September 10am to 3pm, with FREE ENTRY.