Water & Music Exhibition Of Glass
18 March - 21 May 2017
Pyramid Gallery
'Water & Music' Glass inspired by the 300th anniversary of Handel's Water Music
A collaboration between Pyramid Gallery, York and The Contemporary Glass Society.
The Contemporary Glass Society (CGS) is the UK's foremost organisation for supporting established artists, for supporting up-and-coming makers and for promoting contemporary glass in the wider art world. The CGS and Pyramid Gallery are extremely pleased to be collaborating once again in promoting exceptional talent, and on this occasion to be commemorating the 300th anniversary year of Handle's fantastic Water Music.
The CGS invited its members to let their imagination flow and newly create an inspired piece of glass, or submit work that was directly inspired by Water or Music. From over 50 marvellous submissions, 27 British and International Glass Artists have been invited to submit work of various styles and glass making techniques. In addition to individual pieces, the exhibition will also include two installations. One will comprise many jingling glass tiles representing a waterfall by Liz French and the other a light and music installation by Paul Miller on Pate de Verre hanging panels by Griet Beyaert.
The Lund Gallery, Easingwold
Studio and Gallery of Landscape Artist Debbie Loane.
Lund Gallery, Alne Road, Easingwold, North Yorkshire, YO61 3PA
Tel 01347 824400
lundgallery.co.uk
Centre of Ceramic Art (CoCA)
at York Art Gallery showcases the world class collections of 5000+ works from 20th Century to the present day. A stunning new gallery!
(video above) Manifest: 10,000 Hours.
A new installation by Clare Twomey.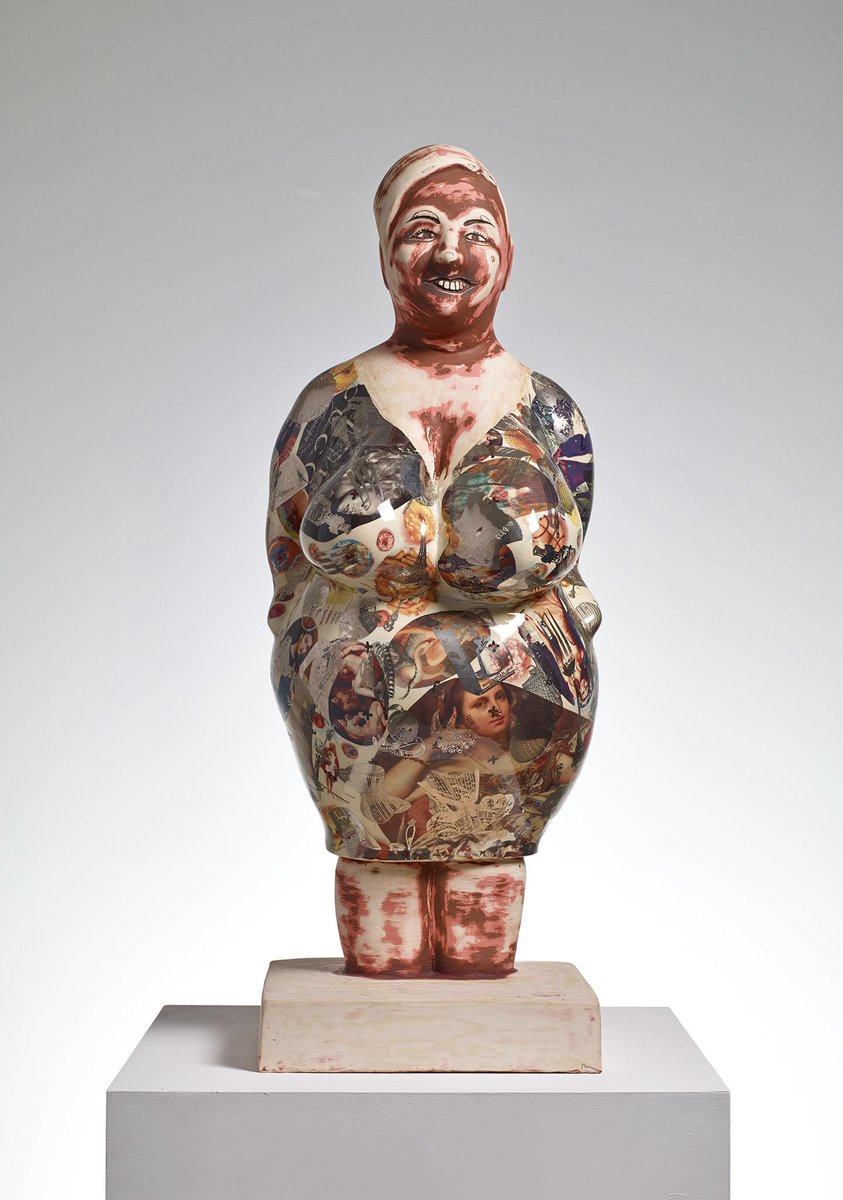 "Melanie" (above) by artist Grayson Perry.
Also come and explore 'The Lumber Room', a treasure chest of quirky objects and artworks curated and created by Mark Hearld.
★ York Art Gallery -
Show on map
★
Photo of York Art Gallery
★
www.yorkartgallery.org.uk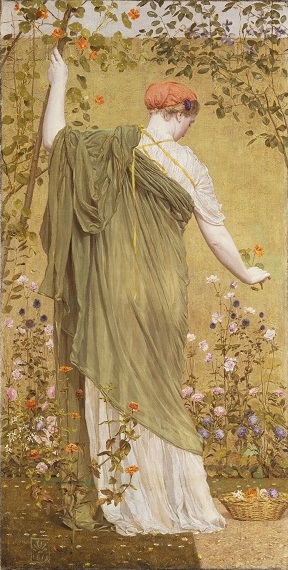 Exhibition: Albert Moore: Of Beauty and Aesthetics
7 April - 1 October 2017
York Art Gallery will present the first monographic exhibition of York born artist Albert Joseph Moore since the artist's death in 1893. Featuring more than 20 paintings and watercolours, it will highlight the beautiful and classical women for which the artist is most famous and demonstrate the modernity of Moore's approach.
Albert Moore was one of the leading artists of the Aesthetic movement who prioritised mood, colour harmony and beauty of form over subject matter to create 'art for art's sake'. The exhibition will explore Albert Moore's career and body of work using the latest research into his work by leading experts. It will include examples of Moore's youthful Pre-Raphaelite works as well as the hauntingly beautiful classical figures of his mature style.
Raymond Campbell Exhibition
21 April - 14 May 2017
York Fine Arts, 83 Low Petergate, York, YO1 7HY
With great delight, York Fine Arts proudly announces a solo exhibition of original paintings by leading British still life artist Raymond Campbell. Brimming with indulgence and intrigue, the exhibition unveils a specially commissioned collection of Raymond's still life work. From opulent banquet scenes to stimulating vanitas paintings, the exhibition presents a tantalising selection of work that immerses viewers in a full sensory experience.
For the discerning collector or first time buyer, the exhibition is a chance to view an exclusive collection of work from one of the gallery's most popular and collectible artists. A paragon of contemporary still life painting, Raymond Campbell is most recognised for his curious paraphernalia arrangements reminiscent of 17th Century Dutch paintings. These luxurious tableaux brim with detailed precision and classically "Campbell-esque" contents, including vintage wine bottles, ripe fruits and rich cheeses.
Raymond Campbell has seen great success in his career as an artist. His work has been selected for the Royal Academy's prestigious Summer Exhibition in 1992, 1993, 2013 and 2014, and he has also exhibited at The Mall Galleries in London. Campbell's paintings continue to receive international recognition and acclaim, and can be found in private collections around the globe.
All paintings at the exhibition are available to purchase. Due to expected high volume of interest, an early viewing is recommended.
Spring Art Exhibition
9 May - 24 June 2017
Blue Tree Gallery, 23 Bootham, York. YO307BW
New exhibition showcasing paintings by
John Paul Cooke, Bruno Lazzerini, Giuliana Lazzerini, Paolo Lazzerini, Anthony Marshall & Sharon Winter. Original Prints by Hester Cox & Sarah Harris.
The Gallery is now Art Council approved "Own Art" scheme, making it easy and affordable to collect contemporary art and craft by providing interest free loans from £100 - £2,500.
www.giulianalazzerini.com
Easingwold Art Fair 2017
Saturday 20 - Sunday 21 May 2017
Galtres Centre, Market Place, Easingwold
Easingwold & District Art Society (EDAS) has been running art exhibitions for many years and in 2015 built on this success by introducing the first Art Fair.
Now in it's third year, this popular event brings together a diverse array of talented local artists and enthusiasts.
The event offers an exhibition of paintings by local artists with the opportunity to purchase original art work, mounted pictures and cards. Alongside this are demonstrations, pre-bookable workshops and local retailers selling artist's materials. An exhibition of children's artwork created by pupils from Easingwold Community Primary School will also be on display.
For when you need a break the pop up cafe will be there to offer refreshments- including light lunches as well as home made cakes and hot drinks.
Cartoonist David Haldane at Pyramid Gallery
Friday 26 May 2017
Pyramid Gallery
Exhibition of the work of cartoonist David Haldane. Born and bred in Northumberland, and a former graphic design student at Newcastle-upon-Tyne Polytechnic, David's career as a cartoonist began at Northern Press newspapers based in South Shields, and rapidly took off after having his work accepted by Punch magazine. During the 1990's he regularly illustrated the cover of Punch and produced 'Agent Orange', a weekly full page comic strip which ran for five years. As a freelance cartoonist he has also enjoyed being a daily contributor to the Times newspaper, often featuring on the front page. His work has also regularly appeared in the Daily Mirror, the Sun, the Sunday Express, the Guardian, the Telegraph, the Daily Mail, the Countryside Magazine and Private Eye.
Robert E Fuller Summer Exhibition "Bringing up Baby"
Saturday 3 - Sunday 25 June 2017
Where: The Robert Fuller Gallery, Thixendale
Opening times: Weekday 9.30am-4.30pm Weekends 10.30am-4.30pm Free admission
From clucky ducks to pushy owls, this new series of paintings by Yorkshire wildlife artist Robert E Fuller reveals the wildly different ways animals bring up their broods. Painted in a precise, realistic style, the new art range includes TV screens streaming live footage from cameras hidden in the nests of garden birds, owls, weasel and stoats. These screens offer visitors to the show a direct window into the secret world of these creatures as they cope with the daily parenting challenges; from messy mealtimes to sibling rivalry. Video clips taken from footage gathered from these cameras have informed Robert Fuller's new collection of paintings and are on show alongside the artist's photographic studies of the different parenting styles of animals. Birdwatching walks and kids safaris to see badger cubs and owl chicks accompany the exhibition.
Accompanying Events – Book tickets on-line
www.robertefuller.com
or by phone 01759 368355
Sun 4th June 10am-11am Kids! Fly a Falcon Tickets: Adults £6 Kids £4
Fri 9th June 10am-12.30 Peregrines of York Minster with Jack Ashton-Booth Tickets £10
Sat 10th June 10.30am-1pm Birds, Butterflies and Bees of Thixendale with Jack Ashton Booth Tickets £10
Sat 10th June 2pm-4pm Kids! Owl Watch Tickets: Adults £6 Kids £4 group size: 10 adults, 10 kids
Sun 11th June 10am-11am Kids! Fly a Falcon Tickets: Adults £6 Kids £4
Sun 18th June 10am-11am Kids! Fly a Falcon Tickets: Adults £6 Kids £4
Sun 25th June 10am-11am Kids! Fly a Falcon Tickets: Adults £6 Kids £4
Fri 30th June 6.30pm-10.30pm Badger and Owl Safari led by Robert E FullerTicket: £45 Duration: 4hrs
Fri 7th July 6.30pm-10.30pm Badger and Owl Safari led by Robert E Fuller Ticket: £45 Duration: 4hrs
Sat 8th July 6.30pm-10.30pm Badger and Owl Safari led by Robert E FullerTicket: £45 Duration: 4hrs
Sat 15th July 6.30pm-10.30pm Badger and Owl Safari led by Robert E FullerTicket: £45 Duration: 4hrs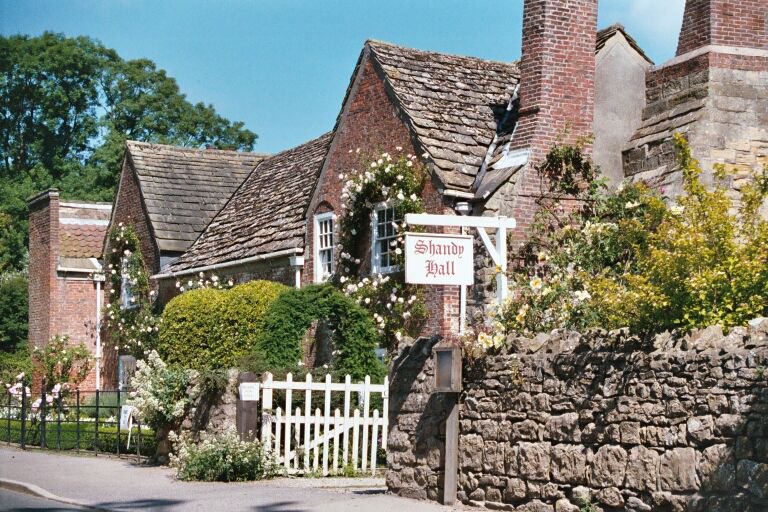 Affecting Moments
4 June - 29 September 2017
Shandy Hall Gallery
The exhibition shows some of the prints of English literature engraved in the last quarter of the eighteenth century which were singly issued rather than being in books. Most of these are in the technique of stipple, which suddenly became popular with the increased demand for decorative prints in the 1770s.
With the publication of 'A Sentimental Journey' in 1768, Laurence Sterne played an important part in moulding public taste for the emotional response, and in the last quarter of the eighteenth century the growing popularity of novels coincided with the increased availability of prints depicting moving scenes from their pages.
'Affecting Moments' exhibits a collection of such scenes, often of high emotional intensity, from literature in the Age of Romantic Sensibility.
On the whole artists looked for moving incidents to depict - hence the 'Affecting Moments' title of the exhibition. A high proportion of the prints show powerful female emotion treated in a sentimental way.
Shandy Hall Gallery, Coxwold, York, YO61 4AD
laurencesternetrust.org.uk
Traces of Sound and Light
Saturday 10 June 2017
The National Centre For Early Music
Join us to see St Margaret's Church through the curious minds of digital artist Annabeth Robinson and audio designer Jez Wells as they explore this medieval church that has seen transformation over centuries from a sacred space to an award-winning music venue. Audience members will be able to virtually move around in the space as never before and hear in slow motion and shifting detail how it responds to sounds that are made within it.
York River Art Market
River side arts event running over 8 Saturdays
Saturday 15 July - Saturday 2 sept 2017
Artists from all over Yorkshire and beyond exhibit and sell their unique art works and crafts. Location: Along the Dame Judy Dench walkway beside the River Ouse, near to Lendal Bridge.