Tuscany To Yorkshire - Solo Exhibition
30 September - 11 November 2017
Blue Tree Gallery, 23 Bootham, York. YO30 7BW
Solo Exhibition by Giuliana Lazzerini - "Tuscany to Yorkshire"
We have pleasure of announcing our artist in residence, Giuliana Lazzerini's Solo Exhibition with new paintings on the theme of Tuscany and Yorkshire.
Also new ceramics by Anna Whitehouse.
www.giulianalazzerini.com
The Lund Gallery, Easingwold
Studio and Gallery of Landscape Artist Debbie Loane.
Lund Gallery, Alne Road, Easingwold, North Yorkshire, YO61 3PA
Tel 01347 824400
Our 2018 course programme is now on-line! Visit our website to find out more and book your place. We host a range of creative courses, from painting to textiles, printing to stone carving. All courses are led by practicing artists and makers including David Tress, Laurie Steen, Alice Fox, Jennifer Tetlow, Jonathan Shearer, Nicki Heenan, along with resident artist Debbie Loane.
lundgallery.co.uk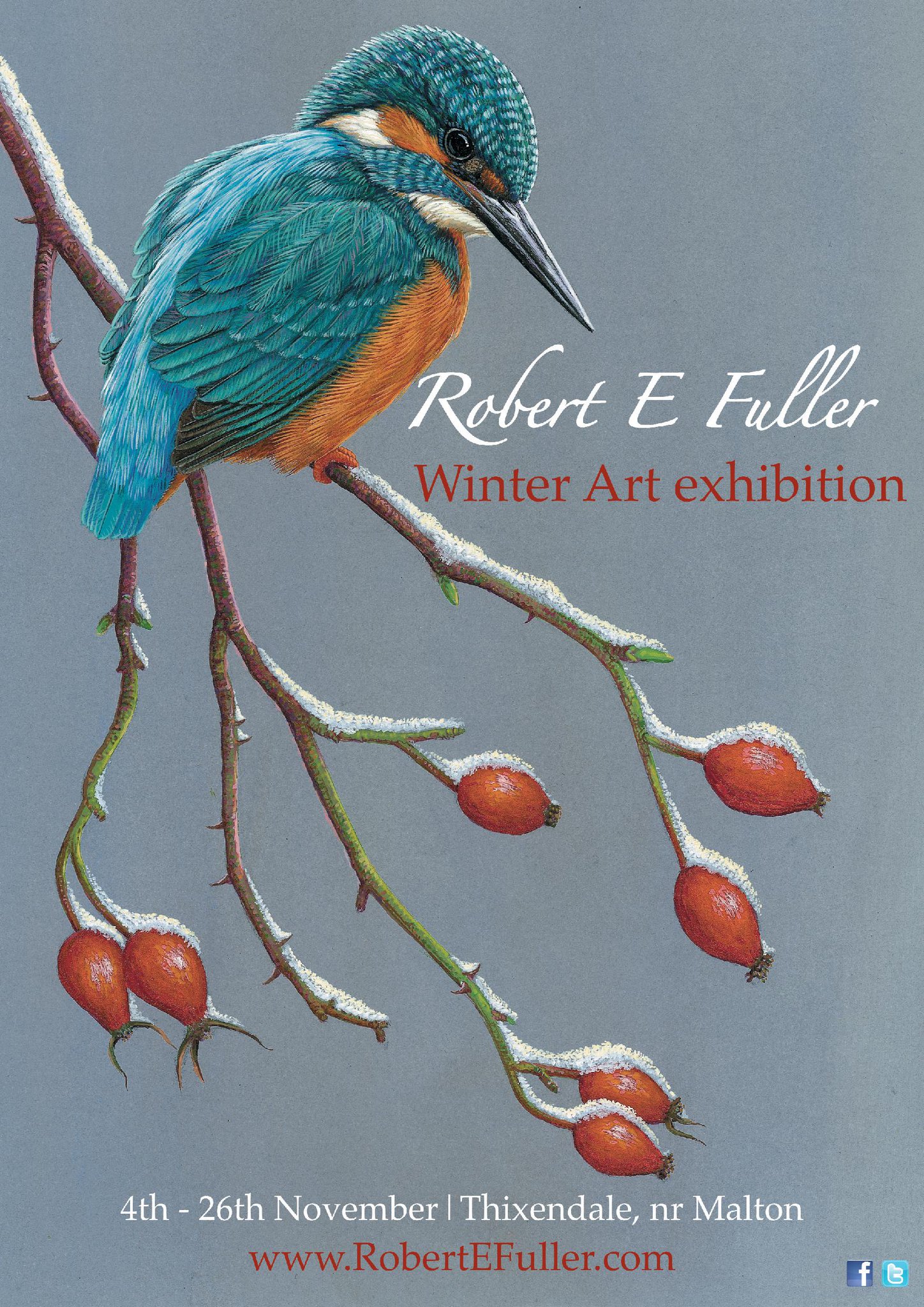 Robert E Fuller Christmas Exhibition "Winter Wildlife: an artist's perspective"
Saturday 4 - Sunday 26 November 2017
The Robert Fuller Exhibition
at the Robert Fuller Gallery, Thixendale. Opening times: Weekday 9.30am-4.30pm Weekends 10.30am-4.30pm. Free admission
See paintings, prints, video and photographs at this new art exhibition designed to celebrate the stark beauty of the countryside in winter.
Acclaimed Yorkshire wildlife artist Robert E Fuller, whose work regularly features on TV, spent hours trudging through deep snow drifts and facing icy-blasts to photograph wild creatures against a winter-white backdrop.
The results are breathtakingly beautiful scenes of geese taking off from a frozen pond, hares warming in the winter sun, and red foxes and squirrels posing against frosted white.
There will also be the opportunity to see inside Robert Fuller's studio, where his photographic and video research will be on display.
And you can to gain further an insight into this artist's creative process by watching his many screens relaying live images from cameras hidden in the surrounding countryside.
Tuck into a mince pie and a glass of mulled wine as you browse this beautiful beamed gallery situated in the stunning Yorkshire Wolds landscape or wrap up warm and join a selection of falconry, birdwatching or guided walks that accompany this event.
ACCOMPANYING EVENTS – Book tickets on-line www.RobertEFuller.com or by phone 01759 368355
Robert E Fuller Talk & Slideshow: From Wildlife photographs to Wildlife Paintings Sat 18th Nov 7.30pm Tickets £10. This acclaimed wildlife artist talks about his personal journey from the inspirational flash of a kingfisher, through months of research, to the finished painting.
Birdwatching Safaris:
Birds of Millington Sat 11th Nov 10am-12 noon. Tickets: £10. Join expert ornithologist Michael Flowers for this walk around this stunning Yorkshire Wolds valley to see its rich birdlife.
Winter Migrants Fri 24th Nov 10am-12 noon Tickets: Adults £10. Our expert birdwatcher Jack Ashton-Booth takes you on a walk around the gallery to spot unusual migrating birds.
Birds of Thixendale Sun 26th Nov 10am-12 noon Tickets: £10 Join expert birdwatcher Michael Flowers to see birds as they feed up for winter in this stunning Yorkshire Wolds valley.
About Robert E Fuller: Wildlife artist Robert E Fuller is known for the depth of research behind his highly-detailed paintings. He regularly appears on TV to talk about the animals he watches.
About the venue: The Robert Fuller Gallery is located in elegantly restored farm buildings deep in the Yorkshire Wolds landscape. To find it, follow a series of brown signs from all roads leading to or from Thixendale, YO17 9LS. Entry is free and there is disabled access. Refreshments are served during exhibitions.
---
• See also
York Art Gallery
An Evening Of Art
Thursday 9 November 2017
Owl & Monkey
6.30 pm - 8.30 pm
Join us for an evening viewing of our fourth 'Meet the Artist' exhibition; a beautiful collection of linocut prints from York artist,
Michelle Hughes
.
We will also be officially launching our first window art installation; a magical winter woodland with skiers and deer created by another local artist, Lu Mason.
Come along anytime 6.30 pm - 8.30 pm for a glass of fizz, a chance to meet Michelle and enjoy a relaxed evening opening at the shop.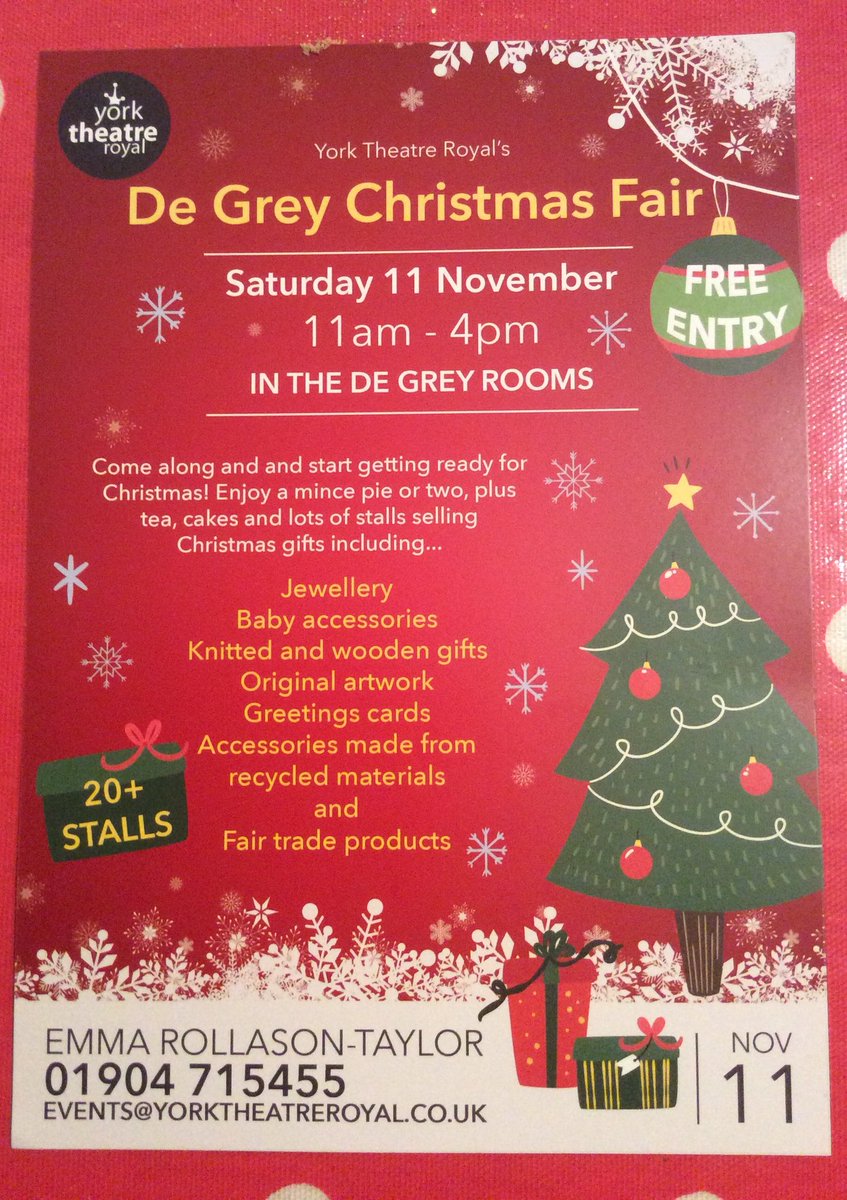 De Grey Christmas Fair
Saturday 11 November 2017
Edward Hersey And Gordon Lees 2017
17 November - 10 December 2017
York Fine Arts, 83 Low Petergate, York, YO1 7HY
York Fine Arts is delighted to announce its highly anticipated annual Edward Hersey and Gordon Lees exhibition. The exhibition brings together an exceptional collection of original paintings from two leading British artists whose work consistently captures and preserves the classic charm of Britain's most beloved towns and landscapes.
For the discerning collector or first time buyer, the exhibition is a chance to view an exclusive collection of work from two of the gallery's most recognised artists. From Edward Hersey's warming, in situ farmhouses to Gordon Lees' tranquil winter village scenes, the exhibition features a wide range of paintings to suit a variety of tastes.
Renowned for his distinct style and attention to the details of the British countryside, Edward Hersey has forged a loyal international following. Painting a fine line between realist and idealist, Hersey's work reflects the rustic beauty of pastoral life with simultaneous subtlety and finesse. His application of mood and lighting has made him one of the most highly sought after traditional painters of his generation.
Nostalgically capturing the beauty of British landscapes and towns, Gordon Lees is an established international investment favourite. His romantic style enables him to capture the idyllic atmosphere of Britain's towns and villages, and to reflect the traditional values of a rural England now so sadly missed. It is believed that Gordon's work was the inspiration for the trademark village scenes of Thomas Kinkade, one of America's most prolific artists, who recognised Gordon as 'The Original Master of Light'. Following Kinkade's passing in 2012, Gordon Lees' work has shown a surge in transatlantic sales.
All paintings at the exhibition are available to purchase and range from £440 to £24,885. Included is the magnificent, specially commissioned 'Riverside Farm' by Edward Hersey. A selection of signed limited edition prints by both artists is also available from £88.
For press enquiries or additional images, please telephone Deanna Dawkins on 01904 634221.
Due to expected high volume of interest, an early viewing is recommended.
Christmas Selling Exhibition By Inspired
Friday 17 - Sunday 19 November 2017
Bedern Hall York YO1 7AL
Seven York artists and designers invite you to a Christmas selling event in the fabulous setting of Medieval Bedern Hall.
Your chance to buy individual gifts made and designed here in York.
There will be a great mix of jewellery, textiles, ceramics, painting, printmaking and perspex brooches, all beautifully presented in this wonderful building.
John W. Mills 'William Blake' Exhibition
Saturday 18 - Tuesday 28 November 2017
Venue: Pyramid Gallery, York
Sculptor JOHN W. MILLS PPRBS ARCA FRSA revisits William Blake with a selection of new drawings and paintings, and reworked studies made in 1964 for a public memorial to William Blake at Blake House in Soho. This exhibition includes 20 or so paintings and drawings, with two maquettes for the original Blake House sculpture and a sculpture of Blake's head that was based on a life mask made by sculptor and phrenologist James Deville when Blake was aged 56.
Christmas Craft Fair
Sunday 19 November 2017
Burnby Hall, Pocklington
Christmas Craft Fair. All items are hand made made items, from professional Crafters. Well established - 27th year.
Refreshments and light lunches available.
In aid of Girl Guiding. Admission £1 including a free hot drink. Accompanied children free.