The York Makery
36 Gillygate, York, YO31 7EQ
View all classes and workshops March - June
www.theyorkmakery.co.uk
(pdf)
Life Drawing
Heworth Community Centre
Applecroft Road, Heworth, York, YO31 0HG
Every TUESDAY from 7.15 to 9.15pm
Relaxed and fun, the classes cost £10 and are suitable for all abilities, including beginners. All the materials are included and teas and coffees are free too. The classes are open, so you don't need to book. You can just drop in and take a class!
The sessions are based on tuition and they are structured in two parts, both utilising a life-drawing model.
www.yorkcornerstudio.com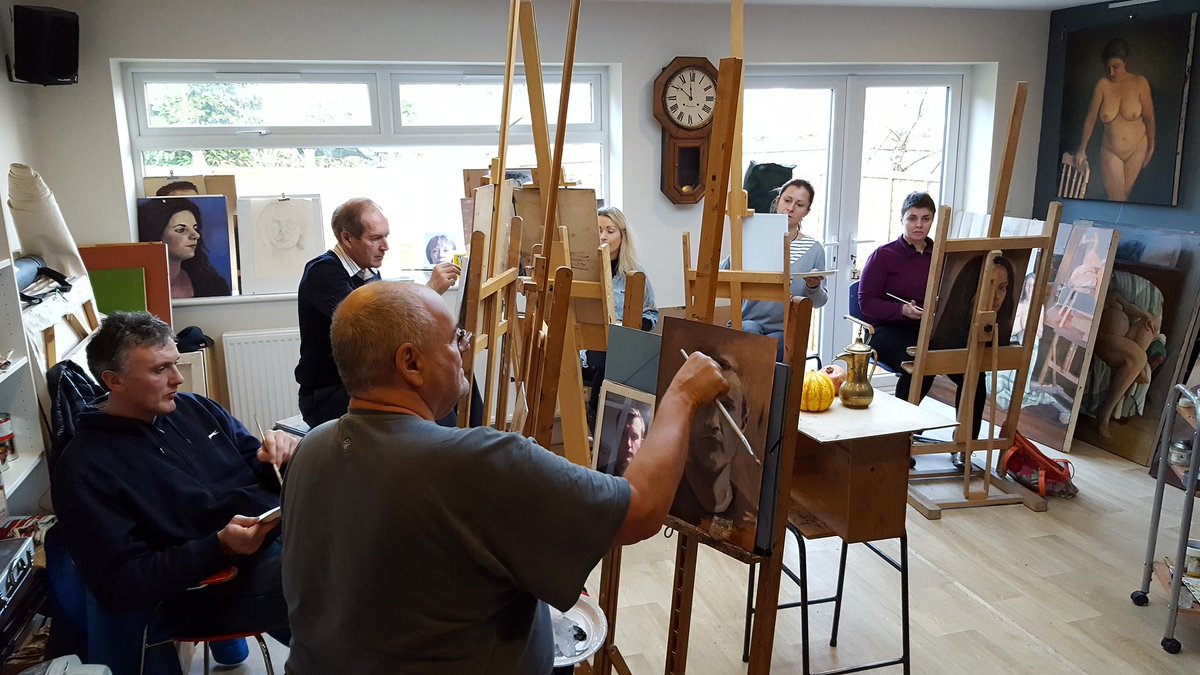 Art & Drawing Lessons - York Corner Studio
Friendly and fun, Corner Studio offers professional tuition in Painting and Drawing. All materials included. £15 per session (2hours). Small groups of up to six people. Pay as you go!
Anyone who is interested in learning methods and different aspects of paintings, from sketching to colour can book for these lessons. You will work in a friendly environment but also with energetic and hands-on tuition.
www.yorkcornerstudio.com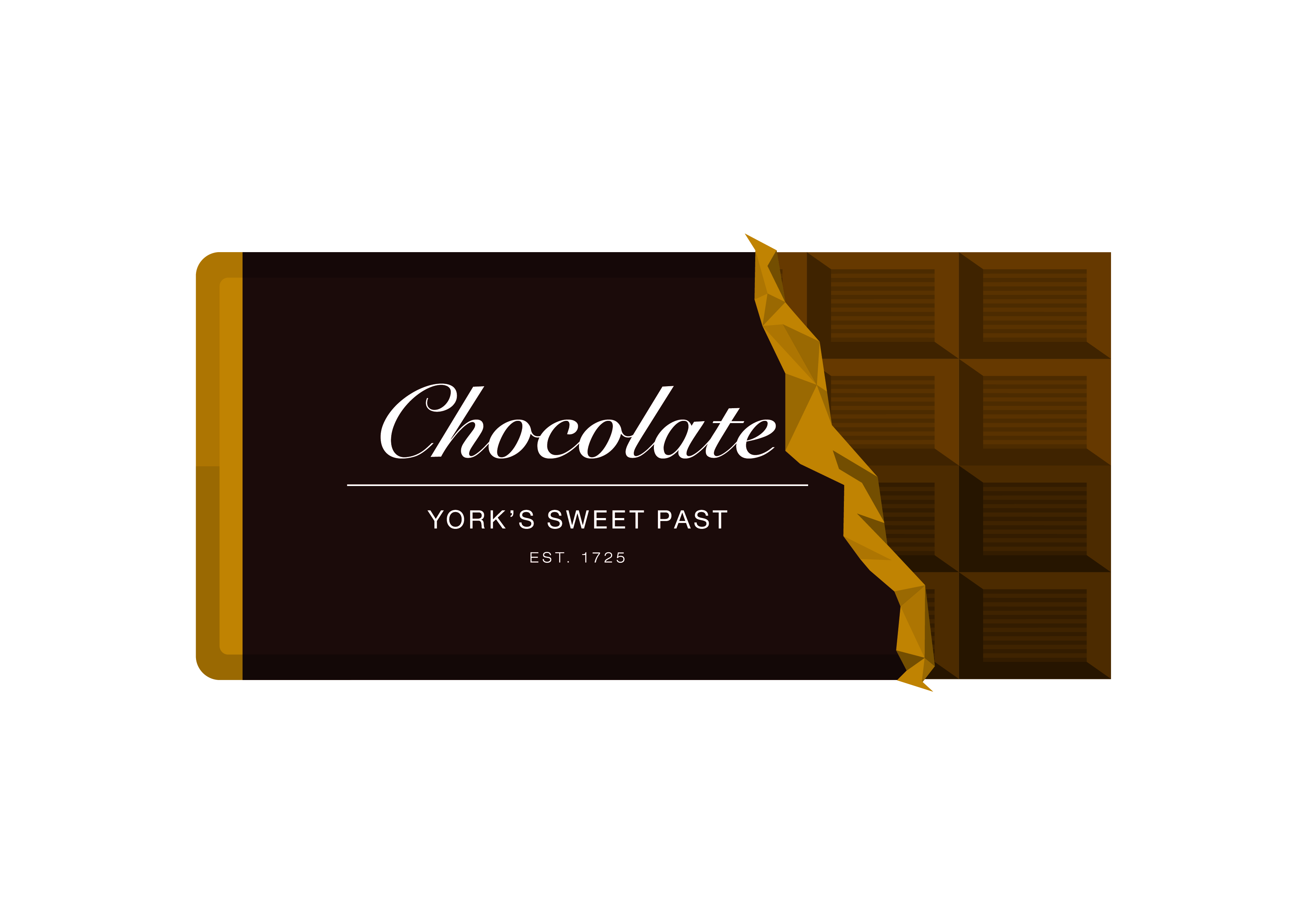 Behind the Scenes at the Chocolate Factory
Wednesday 21 June 2017
York Castle Museum
As part of Chocolate: York's Sweet Past at the Castle Museum, we welcome Mike Grimes, a former Terry's employee, to share some of his stories and some of the experiences he gained whilst working at the York chocolate factory.
FREE with museum admission
Booking essential -
www.eventbrite.co.uk
Wellbeing Scent Discovery Workshop
Wednesday 21 June 2017
John Lewis York
On Wednesday 21 June, John Lewis York will host an exclusive wellbeing workshop with one of the UK's fastest growing wellbeing brands, Neom Organics, taking shoppers on a journey of scent discovery, offering expertise and advice, as well as bespoke personal consultations with wellbeing experts.
The unique wellbeing session will be hosted by Neom's inspiring founder and CEO, Nicola Elliot, along with a team of wellbeing experts who will share their own journeys and trade secrets to help promote greater wellbeing in every element of our busy lives. Guests will have the opportunity to enjoy a Neom Signature Scent Discovery personal consultation, using essential oils to reveal each person's underlying wellbeing needs – whether that's better sleep, less stress, more energy or a mood boost.
Tickets are priced at £15 per person and are redeemable on purchases made on the evening. Guests will take home a wellbeing goodie bag, including an exclusive 'Small Steps, Big Difference' mini wellbeing guide, plus, a special gift with all Neom purchases over £50 made on the evening.
The Neom Scent Discovery Workshop is part of the John Lewis' national treasures campaign, summer-long celebration of British life, design and culture.
For more information and to book, visit:
www.myjl.uk
Jazz for Toddlers
Sunday 25 June 2017
The National Centre For Early Music
Join Dr Zapp and Dr Zamm, magical musical scientists from the future! Expect a playful and friendly atmosphere jam-packed with lots of music and movement, proving you are never too young to love jazz.
Be Inspired 2 Tour
Saturday 1 July 2017
Venue: Manor Academy
American Artist presents Be Inspired 2 -Themes based on dance. The show will also have song, beatboxing, comedy, and open dancing for the entire crowd. So bring your dancing shoes.
We are also getting anyone who wants to join the performance to get in touch. Jaron has made television appearances and enjoys creating positive energy.
Friends of Huntington Library Coffee Morning
Monday 3 July 2017
Huntington Library, Garth Road, York, YO32 9PQ
The first Monday of every month is our regular coffee morning.
Drop in for a drink and a chat, also, find out what events are happening at Huntington Library and the wider Explore family.
10.30am - 12 noon. We have free wi-fi too!
Imaging The Holy Reformation,
Counter-Reformation, And The Arts
Monday 10 July 2017
Bedern Hall
An illustrated lecture by Eamon Duffy, Emeritus Professor of the History of Christianity in the University of Cambridge
The Reformation not only transformed the religious landscape of northern Europe: it also initiated a revolution in the visual and musical arts. While the Catholic Church remained committed to the transmission of gospel truth through the senses of sound, hearing, and touch, many Reformation communities believed that the primacy of God's word as the sole means of divine self-revelation demanded a repudiation of the arts as legitimate vehicles of salvation: this talk explores some of the consequences.
more..
Pictures of Perfection...Make Me Sick and Wicked
Friday 14 July 2017
Fairfax House, Castlegate, York, YO1 9RN
Jane Austen & reading for lies with Emma Major
As Austen wrote to her niece Fanny Knight, whose admirer had criticized the comportment of Austen's heroines: 'Pictures of Perfection, as you know, make me sick and wicked'.
In this lecture, Dr. Emma Major looks at the ways in which Austen encourages us to be suspicious of perfection, and to become better readers of character. Indeed the case could be made that Austen's fiction offers the reader a first-rate lesson in detective skills. As P.D. James points out, detective fiction 'does not require a murder' but 'does require a mystery' – and as we'll see, Austen provides plenty of these, continuing to inspire crime fiction writers of today.
Dr. Major (University of York) investigates Austen's lifelong fascination with letters to show how Austen uses them to teach her heroines to become better readers of flawed human nature.
The event starts at 7.00pm.
Tickets are £14.00 and includes a post-lecture wine reception.
Booking is recommended. Tickets can be purchased prior to the event by visiting Fairfax House or calling (01904) 655543.
Lunch With The Author - Matt Haig
Tuesday 18 July 2017
The Grange Hotel
On July 18th Matt Haig will be hosting a literary lunch at The Grange Hotel following the launch of his novel. The bestselling author's new novel, How to stop time, will be released in July and has already had 5* reviews from many critics. The book is available to purchase on the day from Waterstones at a discounted price of £12 and you are encouraged to stay for a book signing after lunch.
This unique experience for all book lovers is available for only £29.50 per person. This includes an arrival drink, glass of wine or soft drink with lunch, 2 course lunch, with coffee petits fours (dietary alternatives are available).
www.grangehotel.co.uk
York City Football Club Foundation Summer Courses
25 July - 1 September 2017
Various Across The York Area
6 action packed weeks of football courses for boys and girls aged 4-12 throughout the summer holidays. Lots of different venues across the York area with courses aimed at 4-12 year olds. The courses run from 10am-3pm for just £16 per day.
www.officialsoccerschools.co.uk/yorkcity
Friends of Huntington Library Coffee Morning
Monday 7 August 2017
Huntington Library, Garth Road, York, YO32 9QJ
The first Monday of every month is our regular coffee morning.
Drop in for a drink and a chat, also, find out what events are happening at Huntington Library and the wider Explore family.
We have free wi-fi too!
friendsofhuntingtonlibrary.weebly.com
Razzamataz York Summer School
Monday 14 - Friday 18 August 2017
York High School, Cornlands Road, Acomb
Do you want to star as Belle from Beauty & the Beast. Then come join in our Summer school.
A week of singing, dance & drama with a show at the end of the week.
Children from 4-16
Cost £4 per hour Terms & Conditions apply .
4-7 years 10am -1pm
8-16 years 10-4pm
Students will have use of our full wardrobe costume, will learn two dances , 2 songs and how to perform, in a show .They will gain confidence ,make new friends and learn new skills .
Call Angela on 07969859895
email york@razzamataz.co.uk to book or ask for more details.
www.razzamataz.co.uk
Come Dancing for Charity
Saturday 7 October 2017
Melodie Park, Clifton Moor, York
Bluebird Care are organising a dance social to raise money for York Against Cancer - our chosen charity for the year
The evening will start at 6.30pm with a beginners Jive lesson which will run for an hour
Then at 7.30pm the party itself will start with a mixture of latin and ballroom dances played throughout the evening finishing at 11.30pm
Tickets cost £15.00 each and the price includes a supper of Jacket Potato with a choice of either Chilli or Cheese followed by a selection of deserts.
Tickets MUST be purchased in advance
We will also be organising a raffle. Donations of prizes most welcome. For more information please telephone Bluebird Care on 01904 691992
Cheque's made payable to Bluebird Care and sent to:
Bluebird Care
8 Devonshire Court
Green Lane Trading Estate
York YO30 5PQ
For more information please call us on 01904 691992
Location
To be held at: Melodie Park, Wigginton Road
York YO32 2RJ