Harrogate Spring Flower Show 2017
20 - 23 April 2017
Yorkshire Showground, Harrogate, HG2 8NZ
Visit the show gardens along The Avenue for great ideas and inspiration to take home. (Tickets from www.flowershow.org.uk)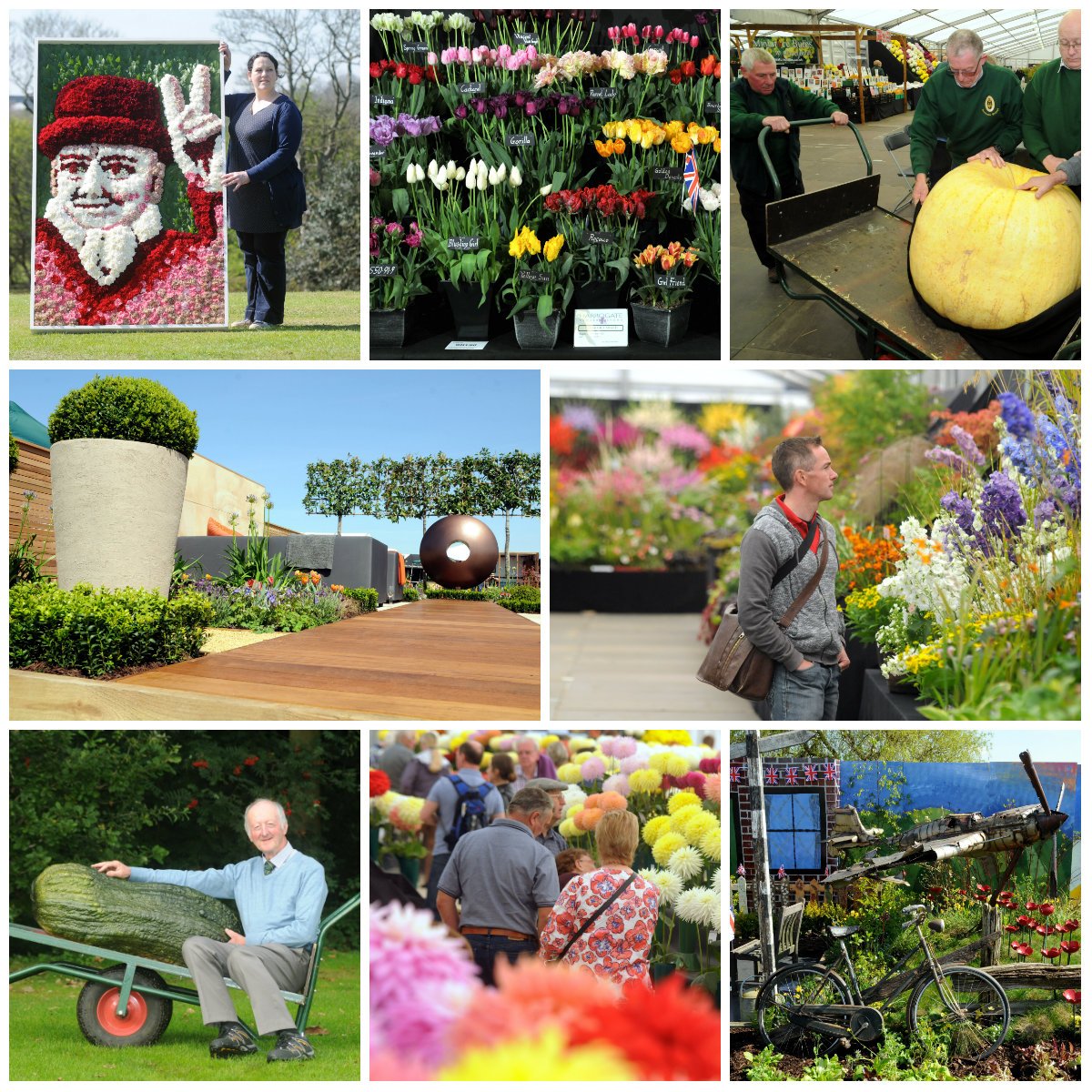 ★ See also
The Great Yorkshire Show 2017
11 - 13 July 2017
---
BBC Good Food Show
5 - 7 May 2017
Harrogate International Centre (HIC)
King's Road, Harrogate, HG1 5LA
bbcgoodfoodshowspring.com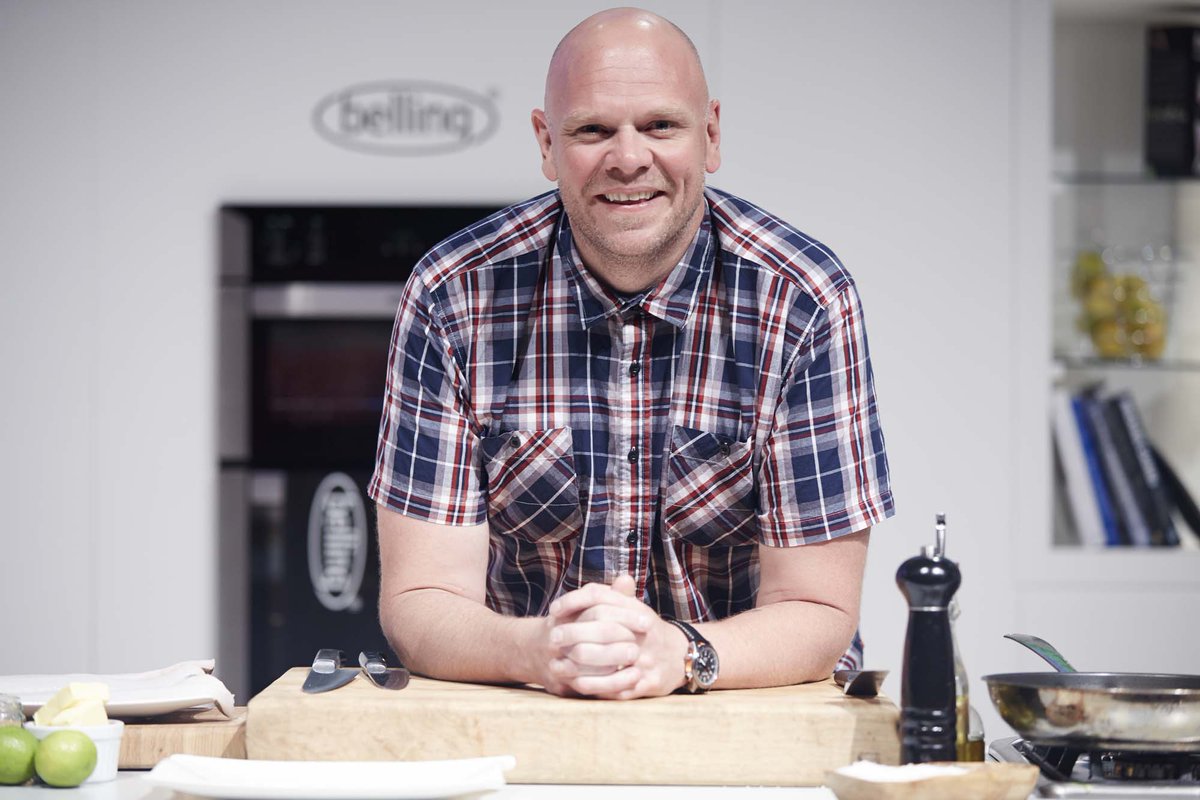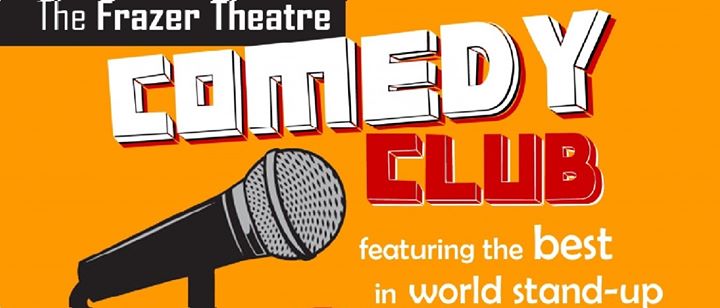 Frazer Theatre Comedy Club
Friday 5 May 2017
Frazer Theatre Off High St Knaresborough HG5 0EQ
On May 5th the Frazer Theatre Comedy Club presents its final show before our well-deserved Summer break (and the small matter of the Knaresborough Comedy Festival 2017…) with more of our trademark top-level laughs. As always, tickets are still just £10 in advance, £12 on the door while stocks last. Tickets are available from the Old Chemist Shop, call 07835 927965 or our online box office at
www.frazertheatre.co.uk
Joining us this month are:
DAVE THOMPSON
Stand-up veteran Dave Thompson is probably best known for playing Tinky-Winky in the Teletubbies – especially after he was sacked in July 1997 because the BBC thought his interpretation of the role was 'unacceptable'. As a live act, he has worked in the USA, Sweden, France, Ireland, Holland, The Czech Republic, Poland, Hungary, Croatia, Dubai, Oman, and The Falklands as well as on the British circuit. His absurdist physical humour led Ben Elton to write a role for him in his 2000 movie Maybe Babe. He is also a regular collaborator with Harry Hill, making several appearances on ITV's The All New Harry Hill Show, Shark Infested Custard and TV Burp! and playing various roles in his stage shows Wild Horses and Hooves.
JAMES SHERWOOD
James Sherwood has become one of the country's foremost comedy writers and continues to rapidly ascend the stand-up circuit. Having received the BBC Radio Entertainment writers' bursary in 2008, James contributes humorous material to radio shows across the BBC, including The Now Show, The News Quiz and BBC7's topical comedy sketch show, Tilt.
His debut Edinburgh show in 2006, 'I Know What You Did Last Sunday', was a total sell-out and was followed in similar fashion with 2007's offering, 'James Sherwood's Somewhat Premature Review Of 2007'.
Having originally made a name for himself on the live circuit as a topical comic, in recent years James has incorporated a number of self-penned, original comic songs into his act. Although this involves lugging a keyboard around with him, it's worth it – songs about grammatical inaccuracies and failed nightclub courtships have had audiences literally crying with laughter.
EDY HURST
A return visit to Knaresborough for one of the most entertaining new comedians we've seen in a good while. Charming, inventive and endlessly funny, Edy is one of our very favourite comedians and we are delighted to have him back at the comedy club bringing his quirky one-liners and well-crafted songs with him.
TOBY HADOKE
With a stand up career that spans over 15 years, Toby is one of the most respected MC's and headline acts on the UK circuit. His quick wit and charming audience banter make him a disarming compere who can liven up any lacklustre crowd, or tame a feisty one, without him ever losing his unique comedy styling as a self-deprecatory and amusingly vexed curmudgeon that it's impossible to dislike. Quick witted and a verbal craftsman, he's also politically informed and a great improviser.
Book Signing In Harrogate - Antonio Carluccio
Friday 5 May 2017
Carluccio's, 9-11 Station Parade, Harrogate
To celebrate his appearance at the BBC Good Food Show Antonio Carluccio is visiting the Carluccio's Harrogate Restaurant for an exclusive signing of his latest book Vegetables on 5th May, 12.00 – 14.00.
Get your copy of Vegetables, personally signed by the great man himself and grab a quick selfie whilst listening to Antonio share anecdotes from his 60 years of culinary adventures. Antonio will happily talk to visitors about his new recipes dedicated to glorious greens, roots and shoots, including favourites Lasagne di bietole (beetroot lasagne) and Torta rustica di patate (rustic potato cake).
Antonio will be at the BBC Good Food Show on Saturday 6th and Sunday 7th May at Harrogate Convention Centre, where he will be cooking seasonal Italian dishes from his new book Vegetables LIVE in the Supertheatre. For those who don't get the chance to see him at the show the book signing at the restaurant will be the perfect opportunity to meet the man himself.
Take this opportunity to explore the restaurant and treat yourself to an Italian inspired breakfast ahead of the book signing, or linger a little longer for lunch and savour the new seasonal menu. Choose from vibrant spring specials such as Spaghetti Vongole (£13.95) with fresh clams, garlic, herbs and chilli; and Cod in Cartoccio (£13.50) in a paper parcel with Sicilian couscous or opt for Antonio's favourite Penne Giardiniera with courgette, chilli, garlic and fried spinach balls.
Places at Antonio Carluccio's book signing are complimentary and the book is available for the special price of £20. If you are wishing to dine and experience the venue for yourself be sure to book a table directly with the restaurant.
The Wedding Affair at The Royal Hall, Harrogate
Sunday 1 October 2017
The Royal Hall, Ripon Rd, Harrogate HG1 2RD
Join us on Sunday 1st October 2017, 12.00 to 4.00pm for an outstanding Designer Wedding Show showcasing the very best the wedding industry has to offer with inspirational suppliers and venues. With Live Entertainment, two Professional Catwalk Productions, a Seasonal Design Quarter and over 90 Exhibitors, you won't want to miss this one!
Join us in the centre of this beautiful Spa Town of Harrogate for this annual and popular wedding event at this stunning venue. Brides and Grooms will take away a VIP Gift Bag, Hog Roast and Cocktails along with wedding magazines, beauty gifts, chocolates, sweets, pens, competition entries, discounts and offers on the day.
Don't forget to reserve your FREE tickets online for fast track entry! No registration forms to complete in a queue, straight in for a fabulous afternoon out.
Feel free to invite your Partners, Family and Friends, everyone welcome... see you in the Autumn!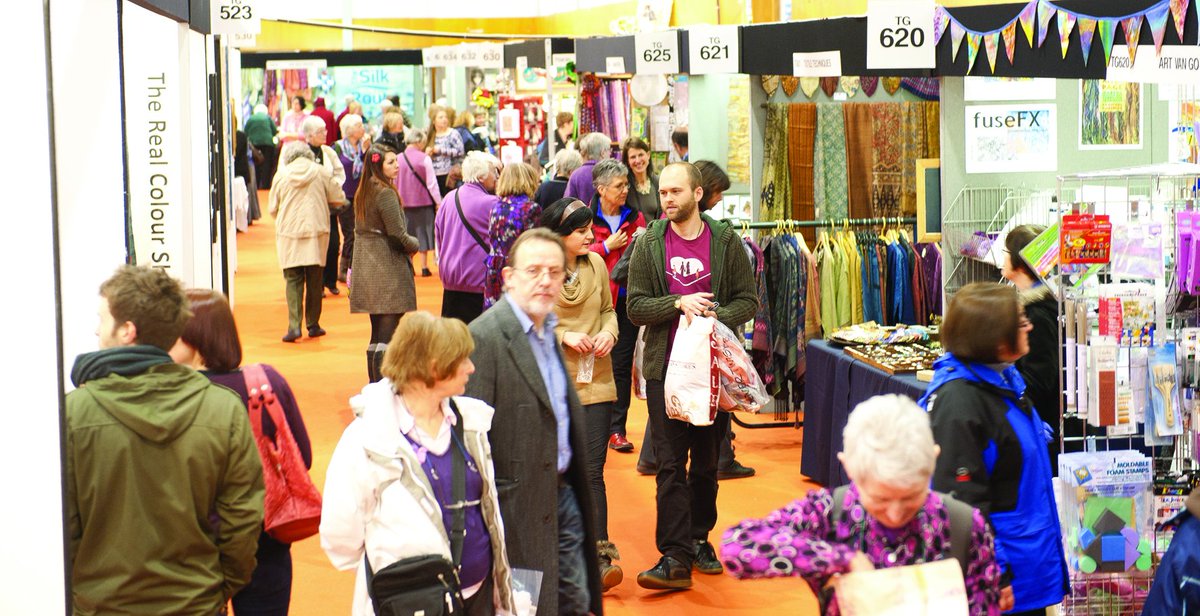 The Knitting & Stitching Show
23 - 26 November 2017
Where: Harrogate International Centre
The Knitting & Stitching Shows are the definitive events for anyone with a love of textile based craft. Our Christmas show in the idealistic town of Harrogate is the biggest textile event in the North of England, with hundreds of workshops, demonstrations, interactive features, professionally curated galleries, as well as over 200 of our most loved exhibitors selling specialist craft supplies. Spend a day re-stocking your yarn stash, learning to knit, mastering the art of tailoring and more. There has never been a better excuse to get involved in craft!
www.theknittingandstitchingshow.com