The Feversham Arms Hotel & Verbena Spa
is a secluded luxury retreat, nestled in the picturesque market town of Helmsley.
Outdoors the hotel boasts a unique Mediterranean terrace and heated outdoor pool and Jacuzzi, whilst indoors offers cosy lounges and open fires.
Whether you're visiting our Weathervane restaurant for lunch, afternoon tea or dinner, relax in a squashy sofa next to our real fire whilst considering our menus. Our food can be defined as locally sourced, seasonal tasty food.
The spa provides luxurious treatments from Temple Spa and houses seven treatment rooms. There is also an extensive Thermal Experience including an aromatherapy room, steam room, saunarium, monsoon shower and foot spas.
All together the Feversham Arms Hotel & Verbena Spa provides a haven for people to retreat from the pressures of life. The ultimate luxury hideaway experience.
fevershamarmshotel.com
7 - Truth's Disguise l - Carducci Quartet
Sunday 16 July 2017
Venue: The Saloon, Duncombe Park, Helmsley, YO62 5EB
Carducci Quartet
Simon Callow (reader)
Akhmatova – Music
Mandelstam – Silentium
Tsvetayeva –You block the zenith sun
Shostakovich – Quartet no. 1
Akhmatova – Prologue
Brodsky – A Jewish Cemetery near Leningrad
Blok - A Voice from the Choir
Shostakovich – Quartet no. 4
Akhmatova – from Requiem
Ahkmatova – To Death
Shostakovich – Quartet no. 3
The recorded voice of Anna Akhmatova opens the first of four concerts bringing together words and music from Soviet Russia. The acclaimed Carducci Quartet start the journey with Shostakovich's 1st string quartet, which reflects the pure and myriad emotions of childhood, while Simon Callow reads poetry that mirrors its classical simplicity, as well as setting the scene for the darker mood of the 3rd and 4th quartets, composed in the 1940s, as the shadows cast by fascism and communism lengthened and art was sometimes 'truth's disguise.'
Prices Full - £20.00 Under 25s - £10.00 Starts 7:00pm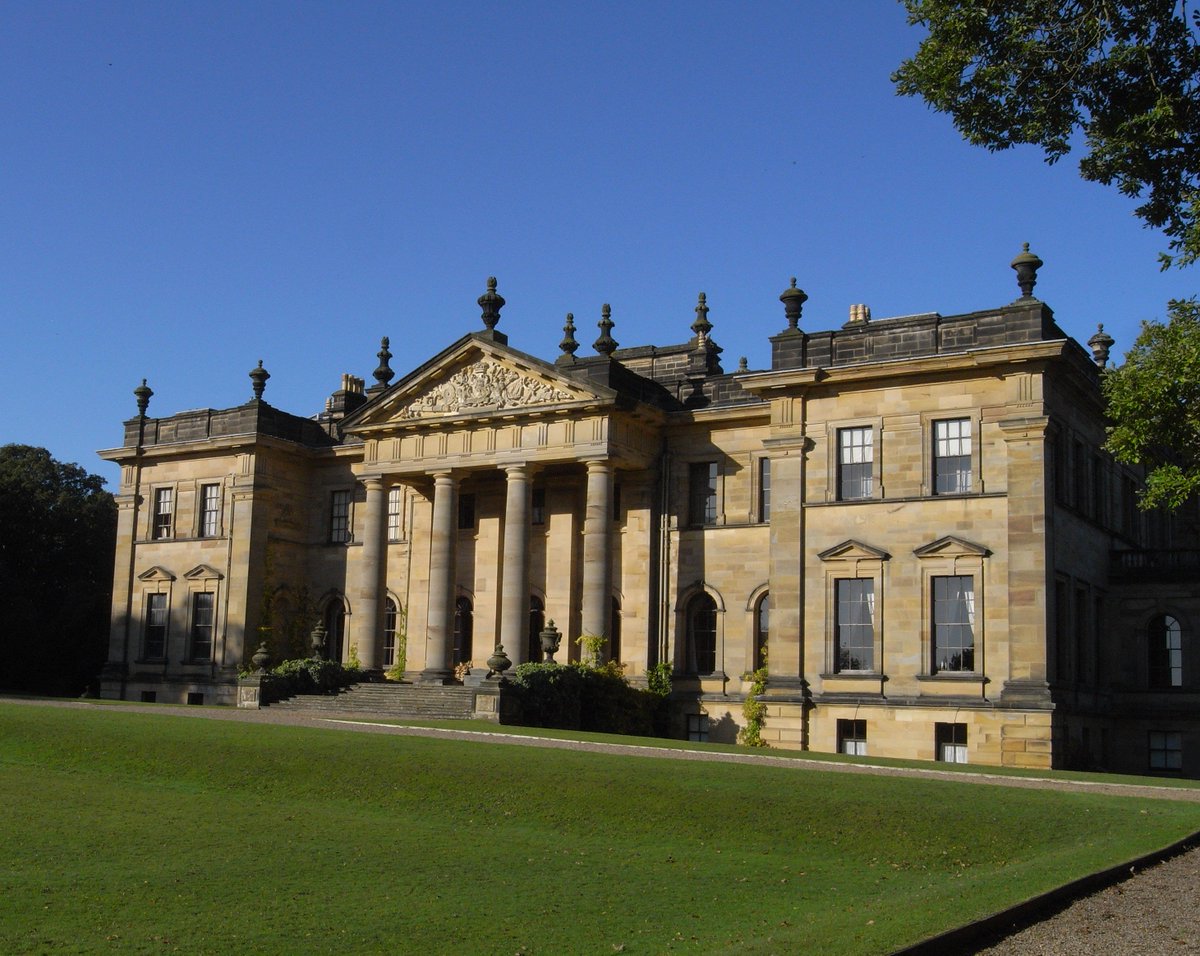 The Duncombe Park Antiques & Fine Art Fair
Friday 22 - Sunday 24 September 2017
Duncombe Park, Helmsley. North Yorkshire, YO62 5EB
A quality antiques and fine art set inside this beautiful stately home, using the servants quarters downstairs and the main state rooms upstairs, the whole house is open for visitors to loom round. Entrance fee £6 also includes the gardens - weather permitting.
There will be some 40 dealers selling a wide range of items to include town and country furniture, silver, porcelain, clocks, mirrors, oriental rugs, antiquarian maps, prints and books and many decorative items to furnish any home with style and elegance.
www.gallowayfairs.co.uk
The Christmas Fair Duncombe Park, in Aid of NSPCC
Thursday 16 - Sunday 19 November 2017
Thursday 16th November: Preview Evening*
5.00pm to 9.00pm
Tickets: £17.50
Friday 17th November: Christmas Fair
Saturday 18th November: Christmas Fair
9.30am to 4.00pm daily
Tickets: £10.00
Advance day tickets at £8.00 can be purchased via the website.
*Preview tickets include a welcome reception with free glass of fizz and canapés generously provided by The Feversham Arms Hotel, Helmsley
Tickets to the Fair include free transport to and from Helmsley car parks or from designate parking areas in the Duncombe Park grounds.
The Fair features 70 carefully selected stalls providing gifts from Christmas decorations and cards to kitchenware, toys, books, jewellery, fashion, homeware, interiors and gentlemen's accessories.
For more information, please visit our website:
www.nspccduncombeparkchristmasfair.co.uk