York Concerts
For details of all events visit
york.ac.uk
Box Office 01904 322439 boxoffice@york.ac.uk
★
Programme
See also..
★
Live Music at the Black Swan Folk Club
♫
Music at York Barbican
♫
National Centre For Early Music
Traditional Jazz - Tim New Jazz Band
Thursday 22 February 2018
Cross Keys, Tadcaster Road, York, YO24 1LQ
Traditional Jazz every Thursday afternoon, 1.00pm – 3.30pm. Cross Keys pub, 32 Tadcaster Road. York YO24 1LQ, Tel: 01904 700854. Free admission, admission and parking (register your car at the bar), dog and child friendly, food (a Jazz menu) available.
This Thursday 22 Feb at the Cross Keys we have the Tim New Jazz Band. This is a new line – up of highly skilful York musicians that went down a storm last time they played at the Cross Keys. With James Lancaster on Trumpet, Tim New on sax, Mike Barnham on guitar, Bob Smeaton on keyboard, Steve Crocker on bass and Paul Smith on drums, the band will be playing lots of well-known jazz tunes with vocals from the fabulous Marlena Rose.
The York Community Choir Festival 2018
📅
Wednesday 7 to Saturday 10 March 2018
The Joseph Rowntree Theatre, Haxby Road, York
5 CONCERTS – 23 CHOIRS – 550 VOICES
The 3rd York Community Choir Festival features choirs from York, Haxby, Dunnington, Osbaldwick, New Earswick, Easingwold, Tadcaster, Boroughbridge and Boston Spa in 5 concerts, each of which covers a wide spectrum of music and singing styles.
We have everything from pop songs to gospel, from classical and traditional to jazz in a range of different styles from close harmony & barbershop to pop anthems and songs from the shows all delivered in exuberant style.
Choirs great and small, young and old(er) from York and North Yorkshire perform in a true community event that is certain to entertain whatever your musical taste.
Very different choirs in EVERY concert. Come along and celebrate the joy of singing!
josephrowntreetheatre.co.uk
Sean Taylor - A Star In The Making
Wednesday 7 March 2018
Pocklington Arts Centre, Pocklington, York.
Doors: 19:30pm Tickets: £10.00 Box Office: 01759 301547
''Superbly tailored songs'' (****) Daily Mirror 
''Articulate, compelling ... brilliant'' (****)  Mojo Magazine  
''A bluesy devotional intensity that rightly draws comparisons to John Martyn"  Q Magazine
''A star in the making ...a superb talent''  Metro
Now that he's a seasoned performer and recording artist of ten years standing, Sean Taylor has achieved a special maturity — stemming from experience, but also from the excitement in artistic freedom that experience can sometimes bring — with his new album Flood & Burn. Sean puts it like this: "I felt a freedom and confidence in writing the original songs, and in the making of this recording. And that's exciting."
For Sean, the song dictates everything, who he plays with live and the instruments that he has on the album.
Born and bred in Kilburn, North West London. Sean first played gigs when he was 17. One of his main influences when he first picked up the guitar at 14 was Oasis. He then became interested in "finger style guitarists", like John Martyn. Over the last three/four years, he has played with various line-ups, including Danny Thompson.
Sean Taylor is one of the most exciting and hard working names on the international roots and blues circuit....He has toured all over the UK, Europe and Australia and has supported many famous musicians including, John Mayall & Arlo Guthrie.  Sean tours both solo and with his band ... 
This Tour includes over 20 dates with gigs in the UK, Denmark, France and Germany ... In the UK he will be joined by Mike Seal on the double bass ... Sean is working towards recording a new album and he will be performing some new songs as well as previous albums ... 
"Sean Taylor is a wonderfully talented modern troubadour whose sincere, thoughtful songs pull you in. Eric Bibb
''Wonderful'' Mark Radcliffe BBC Radio 2   
''A fine blues guitarist ... Taylor is a man to watch' Guardian 
''Sean Taylor's work just gets classier ... His talent might yet puncture the mainstream'  Classic Rock 8/10
''A fine young musician, songwriter and great geezer. I have nothing but admiration for the dedication to his craft.' Danny Thompson 
Selby District Vision Charity Concert
📅
Saturday 10 March 2018
Venue: Selby Abbey
The Otley Brass Band supported by the Selby Music Centre will playing at Selby Abbey on Saturday 10th March 2018.
Tickets, at only £6, are available from the Selby Abbey Shop or the Selby District Vision offices.
www.selbydistrictvision.co.uk/concert/
The Passing Of The Year
Saturday 17 March 2018
Unitarian Chapel, St Saviourgate, York YO1 8NQ
Contemporary choral music by
Jonathan Dove
Morten Lauridsen
Gabriel Jackson
Eric Whitacre
accompanied by David Hammond on piano.
Vitula String Quartet At The Black Swan
📅
18 March 2018
Black Swan Inn, Peasholme Green
Doors 7.30, Gig starts at 8pm. £5 a ticket. From Lady Gaga to Metallica, Owl City to Coldplay. Come along and hear your favourite pop/rock classics!
Say Owt Presents: GECKO + Katie Greenbrown
Thursday 22 March 2018
All Saints North Street, York, YO1 6JD
Gecko played his first ever York gig last year supporting Harry & Chris on their UK tour. We're delighted to bring back this clever wordsmith for another outing of clever lyricism.
Armed only with a simple acoustic guitar, Gecko manages to weave clever stories, playful lyrics and upbeat songs into a cheekily charming smile-inducing set. From iPhones to Pandas, the Tooth Fairy to Libraries, Gecko deals with the big questions in little ways. From front rooms to Glastonbury, Gecko has supported the likes of Ed Sheeran, Billy Bragg, John Hegley and Josie Long and his debut album, Volcano, is out now.
https://geckoband.bandcamp.com/album/volcano
"It made me instantly happy when I heard it"- Huw Stephens, BBC Radio 1
"I think he's quite brilliant"- Tom Robinson, BBC 6 Music
Support comes from Say Owt Slam Champion Katie Greenbrown. In 2017 Katie received Best Performing Artist award at the York Culture Awards. For this special gig, Katie will be backed by a band, combining music with her well-crafted poetry and stories.
22nd March 2018 / 7.30 / £7
The venue is Bring Your Own Bottle but please respect the space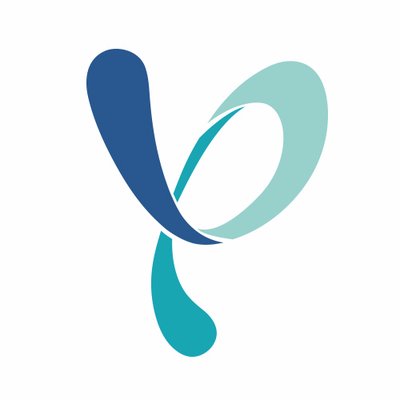 York Rocks Against Cancer 2018
📅
Saturday 24 March 2018 7pm
Grand Opera House
Get your glad rags on for York Rocks Against Cancer, who are returning to The Grand Opera House, York, for the fourth time with what promises to be the best show yet.
Emmerdale stars will take to the stage on March 24 for the event, alongside top local talent including the Rocks House Band, featuring members of York favourites Sister Madly and The Superlicks Party Band.
Music Night Presents The Next Generation
Sunday 25 March 2018
The Joseph Rowntree Theatre, Haxby Road, YORK
Popular song from stage & screen plus some modern standards all performed by a selection of York's remarkably talented young vocalists and musicians join Musical Director Don Pears on stage to perform with youthful verve and panache.
www..josephrowntreetheatre.co.uk
York Ted Fest 2
Saturday 31 March 2018
The Huntington Wmc
TED FEST 2.. A Celebration of 1950`s style teddy boy rock n roll. Featuring three top rockin bands THE RIOT ROCKERS GREASED LIGHTNING (From Finland) THE STINGRAYS.Plus top rock roll D.J. Rockin`Ray.. all for £13 on the door. doors open 17:30. till 23:30. food available record stalls plenty parking. (yorkrocknroll.co.uk)
Vintage Dance Night
Saturday 28 April 2018
Huntington Working Men's Club, York YO32 9QS
York Vintage Dance Group are once again hosing a fabulous night of entertainment and dancing with live music from the 1930's, 40's 50's and modern retro, featuring the Rhythm Exchange Band, Vintage Vocalist - Hattie Bee and Rosie's Record Hop. Join everyone on Huntington Club's fantastic dance floor and dance to a wide range of favourite dances - from Jive, Lindy Hop, Swing, Rock & Roll Waltz, Social Ballroom, Strolls, Breakaway Blues, Square Tango, Barn dance Jive, Palais Stroll and Glide, and many more. Tickets are £10 each and available from 01904 594592 or Tina on 01904 765780. There is a full bar and plenty of parking onsite. Vintage Dress is encouraged. If you want to learn these dances, York Vintage Dance Group hold regular classes in York and Malton. Visit
www.yorkvintagedance.co.uk
or email yorkvintagedance@gmail.com
NCEM Young Composers Award 2018
10 May 2018
National Centre For Early Music
Hear music composed by the finalists of the 2018 NCEM Young Composers Award presented in association with BBC Radio 3 and featuring the award-winning virtuoso early music ensemble The English Cornett & Sackbut Ensemble.
This award is now in its 11th year and attracts young composers from across the UK. Finalists will work with composer Christopher Fox and The English Cornett & Sackbut Ensemble to prepare their pieces for this public performance. The winners will be announced on the night and the winning pieces will be performed by the group at Turner Sims, Southampton on Tuesday 30 October 2018. This concert will be recorded for broadcast on BBC Radio 3's Early Music Show.
Tickets
York Guildhall Orchestra - Shostakovich, Tchaikovs
Saturday 19 May 2018
York Barbican Centre
It will be a privilege to welcome this young man to play the Tchaikovsky concerto with us - he is a fabulous player and we are delighted to have secured his appearance and introduce him to a York audience.  The Tchaikovsky is a well-known stalwart of the violin concerto repertoire, but be assured, Jack will bring his own fresh interpretation. The Shostakovich is a favourite of the orchestra - great fun to play with splendid tunes. To finish the concert, we will perform Berlioz's semi-autobiographical programme work, the Symphonie Fantastique - which explores the tribulations of a young musician hopelessly in love.
The full programme is:
Shostakovich - Festive Overture
Tchaikovsky - Violin Concerto No.1
Berlioz - Symphonie  Fantastique
Tickets
See also..
♫
Live Music at the Black Swan Folk Club
♫
Concerts at the University of York
♫
Music at York Barbican
♫
National Centre For Early Music