Music In Rowntree Park
📅
Sunday 15 July 2018
Rowntree Park, near the cafe.
Paula Ryan - Irish songstress bringing you tunes and the craic. This is an outdoor event so weather permitting. Bring a picnic and a chair or a rug. 13.00-14.00 near the cafe.
Music In Rowntree Park
📅
Sunday 15 July 2018
Rowntree Park
Music in the Park brings you Leather'O - gypsy, Celtic folk guaranteed to get your toes tapping. Come down for a listen or even a bit of a dance! This is an outdoor event so is weather dependent. bring a picnic and a chair or rug.
14.00-16.00
Occasional Fridays Lunchtime Concerts
📅
Friday 20 July 2018
York Unitarian Chapel At St Saviourgate YO1 8NQ
Friday lunchtime concert by a new young string quartet based at the Royal Academy. The Mousai Quartet will play Mozart's "Dissonance" and the String Quartet by Debussy. 12:30 pm Tickets on the door £6/£4 concessions.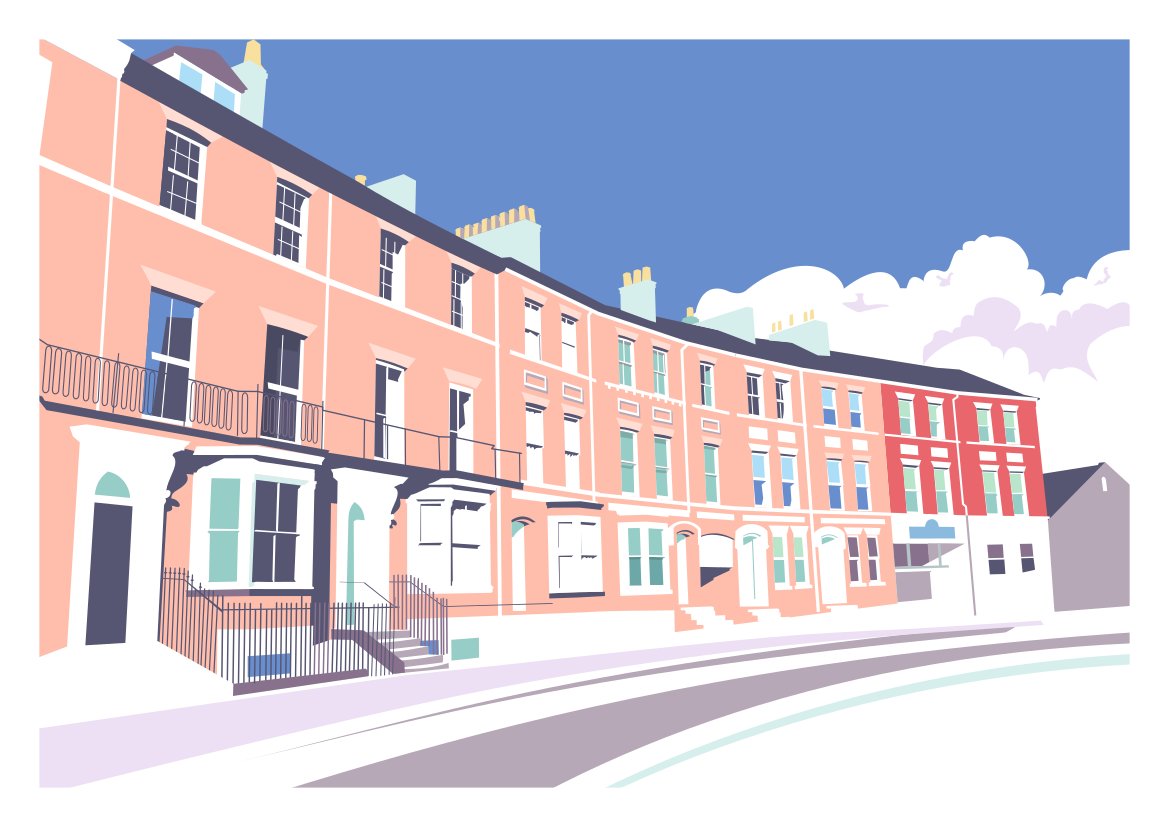 Rock N Roll Night
Saturday 21 July 2018
The Crescent Venue
Top rock n roll band THE RHYTHM ACES along with top rock n roll dj echoes of the past.. The crescent in York was the top venue in Yorkshire for many years for original rock n roll, and now it returns...
yorkrocknroll.co.uk
Starts 7.30pm till 11.30pm. Admission is £8 on the door.
Tel Dave 01904 690311 for any details..
'SUMMER SOUNDS' Prima Vocal Ensemble Plus Guests
📅
Saturday 21 July 2018
Sir Jack Lyons Concert Hall, University Of York
Prima Choral Artists take their creative diversity to yet another level: a true choral pageant featuring both their award winning Prima Vox chamber choir and 100+ voices of Prima Vocal Ensemble, Prima String Quartet, with Greg Birch on piano, guest musicians and soloists, all under the direction of Ewa Salecka.
The programme will include breath-taking pieces by Ola Gjeilo including 'The Lake Isle' for choir, piano, guitar and string quartet as well as stunning 9 part harmony work 'Dark Night of the Soul'; emotive a cappella pieces by the likes of Whitacre, Rheinberger, Elberdin & Lange; pieces specifically arranged for male and treble ensembles; and rousing anthems from 'Fiddler On The Roof', 'Hamilton' and 'The Greatest Showman'
With music to touch the heart of everyone, accompanied by an array of talented musicians and the genuine choral punch delivered by Prima's massed voices, this promises to be an exceptional evening of emotive music, long to be remembered.
Performers:
100+ voices of Prima Vocal Ensemble
Prima Vox a cappella chamber choir
Prima String Quartet:
Lucy Phillips violin I
Robert Webb violin II
Ellen Brookes viola
Catherine Strachan cello
Greg Birch - piano
William Harris guitar
Neil Higgins drums
Ellie Gillin - vocal
Prima Male Voices
Prima Female Voices
Artistic Director & Conductor - Ewa Salecka
Advance Tickets £12/5 from www.primachoralartists.com
t. 07809401164 | e.info@primachoral.com
Tickets on the door £15/8
Doors open from 7pm.
1 interval
Greek Night
📅
Friday 27 July 2018
Sidings Hotel
Enjoy live Bouzouki music and genuine Greek Food and entertainment in this fantastic settings. The Sidings becomes a little haven of Greek entertainments in the Heart of Yorkshire.
Remind yourself of those sunny days on holiday by joining us for an authentic Greek buffet, free Ouzo, dancing and plate smashing
Giammas
• thesidingshotel.co.uk
Summer Concert
📅
Saturday 28 July 2018
Where: The Citadel, Gillygate York YO31 7EA
York Philharmonic Male Voice Choir perform an entertaining mix of songs plus solos, duets and small ensemble pieces.
Concert starts at 7.30pm and tickets £10 can be obtained from 01904 728423 or publicity@yorkphilchoir.org.uk also at the door.
Friday Night Live
Friday 17 August 2018
The Ivy Brasserie At The Grange Hotel
Our live music nights take place in The Ivy Brasserie from 7pm. It's a perfect start to your weekend and an ideal place to enjoy live music in York. Please note: These are free music events so bookings are highly recommended if you wish to dine. To book a table please call 01904 644744 or email
About our singer: Nikki Humberstone is a soulful vocalist who has performed on the local music scene for a number of years. You will enjoy popular songs by artists including Adele, Emeli Sande, U2 and Stevie Wonder. From Motown Soul to contemporary chart hits Nikki's performance will appeal to a variety of musical tastes.
Black Rose Concert
📅
Friday 31 August 2018
The Fulford Arms
Black Rose Events are delighted to announce that this year's headline band is the one and only... Bad Pollyanna!
They will be joined by the fabulous bands: Red Sun Revival and They Called Him Zone
Check out the bands and listen in:
Bad Pollyanna: badpollyanna.com
Red Sun Revival: redsunrevival.com
They Called Him Zone: tchzofficial.bandcamp.com
Followed by Deviation goth night - hosted by the fantastic DJ Hamsterboy.
www.blackroseball.co.uk/concert
All profits from all of our events are donated to The Sophie Lancaster Foundation.
British Rock N Roll Night
Saturday 1 September 2018
The Huntington Wmc
Two bands that specialise in British rock n roll circa 1959/63 period. THE FIREBALLS and THE PORT TOWN ROCKERS. With top dj`s Edwardian al and ol`del boy. yorkrocknroll.co.uk
York Vibe - Street Performance Festival
8 Locations In York City Centre
It's time to shine a spotlight on our street performers and celebrate York's talent!
Over 50 buskers in 8 York city centre locations will showcase their virtuosity in dance, music, circus and other acts. Come and see!
No tickets - no stress, but don't forget some change to support your favorites.
What is going to happen? We are going to gather together everyone who busks in York to perform on one exciting day,
September 1st
. Eight locations in York city centre will be marked on the festival's map, where from 11 am till 4 pm different styles and genres of music, dance, circus arts and other acts will be performed simultaneously.
York Vibe is open to anyone who wants to take part. Every kind of performer - young and old, amateur and professional, of every type of act - dance, music, circus or something else entirely!
If you are interested register online:
Here
or vibe.york@gmail.com
Rock N Roll Special
📅
Saturday 1 September 2018
The Huntington Wmc
Rock and Roll special with two top bands. From worstershire THE FIREBALLS .
And from Glasgow THE PORT TOWN ROCKERS. Plus two top rockin` dj`s.
EDWARDIAN AL and OL`DEL BOY . All starts at 7.30pm until 11.45pm. Admission on the door.. £10.00 telephone Dave Williamson 01904 690311. yorkrocknroll.co.uk
Music Night Celebrates Those Red Letter Years
📅
Sunday 23 September 2018
The Joseph Rowntree Theatre, Haxby Road, YORK YO31
A wide range of popular song covering 120 years of birthdays, debuts, anniversaries and other events, all performed by talented singers and musicians from the York musical theatre scene marking many musical anniversaries. Gershwin, Bacharach, Lloyd Webber (and Kylie) plus a musical celebration of the end of the Great War.
Is it really 50 years since Judi Dench took to the stage as Sally Bowles in the UK premiere of Cabaret and Ron Moody starred as Fagin in the movie version of Oliver!?
A fund raising event for Joseph Rowntree Theatre Registered Charity.
A Tudor Revel
📅
Saturday 29 September 2018
St Columba's Church Priory Street
Music from the Golden Age of Sixteenth Century England.
Concert of Songs, Dances and Instrumental Music given by THE YORK WAITS
with Deborah Catterall
Saturday 29th September 7.30 pm.
ADMISSION FREE, Retiring collection.
Street level access with Lift
York Concerts
For details of all events visit
york.ac.uk
Box Office 01904 322439 boxoffice@york.ac.uk
★
Programme
See also..
★
Live Music at the Black Swan Folk Club
♫
Music at York Barbican
♫
National Centre For Early Music
Christmas Rockabilly Special
📅
Saturday 22 December 2018
The Huntington Wmc
Two top ROCKABILLY bands on one bill .GENE GAMBLER and the SHUFFLERS Plus THE MEMPHIS CRUISERS Plus top dj FLASHBACK BILLY.
This a night of welsh rockabilly and Leeds rockabilly. Starts 7.30pm until 11.45pm. £10.00 on the door. telephone Dave Williamson on York
01904690311. yorkrocknroll.co.uk
Ted Fest 3
📅
Saturday 20 April 2019
The Huntington Wmc
THE TED FEST 3... A CELEBRATION OF TEDDY BOY ROCK N ROLL...…
WITH TOP TEDDY BOY BANDS....
FROM LONDON JET BLACK with ROBB STORM.
FROM ESSEX THE FANTOMS.
FROM ROBIN HOOD BAY MIKE D & THE D TONES
AND TOP DJ FROM DERBY ECHOES OF THE PAST..
ALL PLAYING BRITISH AND AMERICAN STYLE 19501S MUSIC.
ADMISSION £15.00 ON THE DOOR. STARTS AT 6PM TILL 11,45PM.
TEL DAVE 01904 690311....
yorkrocknroll.co.uk