Traditional Jazz, Cross Keys, York
10 August - 28 September 2017
Where: Cross Keys, 32 Tadcaster Road, York, YO24 1LQ
Traditional Jazz every Thursday afternoon 1 - 3.30 pm, Admission free, food available.
Sunday Sessions at No. 88 Walmgate
Sunday 13 August 2017
Where: No. 88 Walmgate
The new place to be on a Sunday evening, Sunday Sessions at No. 88 Walmgate will take place every Sunday from 8pm to 10pm.
Relax with friends over a craft ale as you listen to the charming acoustic sound of talented Yorkshire musician Lewis Thresh, at all new Sunday Sessions. Get down between 7pm to 9.30pm every Sunday to save 20% on all food and drink.
On the menu at No. 88 Walmgate you'll find all your classic favourites with a distinctly Yorkshire twist, made with the freshest, local ingredients.
No. 88 Walmgate is located next to Hotel Indigo York, and is the perfect spot to finish off your weekend. To find out more information visit www.hotelindigoyork.co.uk or call 01904 231 333
Friday Night Live - The Grange Hotel
Our live music nights take place in The Ivy Brasserie from 7pm. It's a perfect start to your weekend and an ideal place to enjoy live music in York. Please note: These are free music events so bookings are highly recommended if you wish to dine. To book a table please call 01904 644744 or email info@grangehotel.co.uk.
Friday Night Live
August 18th
September 15th
October 6th
November 3rd
Jazz Night
August 4th
September 1st
October 20th
November 17th
Murston Bapchild and the Braxton Hicks
Saturday 19 August 2017
Where: The Volunteer Arms, Watson Street, Holgate, York,
Yorkshire's finest Honky Tonk band returns to their favourite York pub to dispense a dose of tear jerkin', foot stompin' good time old fashioned country music, featuring virtuoso vocals, heavenly harmonies, flaming fiddle, death defying Dobro, devilish double bass and gorgeous guitar.
Not only do we alliterate alarmingly, we'll play you songs by Hank Williams, Lefty Frizzell, Buck Owens and Bob Wills plus a few of
Murston's originals. What more could you want? Fine music, excellent beer and free entry. See y'all there!
Last Fridays concert - A Musical Tour of Europe
Friday 25 August 2017
York St Saviourgate Unitarian Chapel YO1 8NQ
York Unitarians present a cello/piano recital by Catherine Strachan and David Hammond, featuring music by Servais, Bartok and Poulenc. 12:30 Friday 25th August - tickets on the door £6/£4 concessions. Concerts last about an hour.
GospelbeacH & Miranda Lee Richards
Saturday 26 August 2017
The Crescent Community Venue
GospelbeacH (Beachwood Sparks, The Tyde, further, Slowdive, Mojave 3) &
Miranda Lee Richards (full band show / ex-The Brian Jonestown Massacre)
8pm start. Tickets £8 in advance from www.seetickets.com or £10 on the door.
Brent Rademaker of further, Beachwood Sparks and The Tyde brings his new band GospelbeacH over the UK for the 1st time this summer. The touring band also features ex-Slowdive and Mojave 3 drummer Ian McCutcheon.
GospelbeacH play dreamy American roots music and their new album Another Summer Of Love is out now on Alive naturalsound.
Very Special guest is ex- Brian Jonestown Massacre singer Miranda Lee Richards. Her music a mix of folk, psychedelia, country and indie pop and her new album Existential Beast is out now on Invisible Hands Music. Miranda will be back by GospelbeacH
Fulford Show 2017
Monday 28 August 2017
Bank Holiday Monday
Fulford Show, with exhibits and field events, has been running for over a hundred years. It is a not-for-profit organisation, run by volunteers, and raises money for local voluntary groups. The 2017 Fulford Show will take place at the School Field and in the Social Hall - both on School Lane, Fulford. The Show will start at 1pm and finish at 5pm.
Attractions..Children's funfair, York Knights giant inflatable, Fulford Tapestry, Local Stalls, Food quarter, Miniature railway, Music by the New Notes and the Leaping Giants, Vibrant and varied Living History Encampment, Acting scenarios offering a slice of Medieval life, Japanese drumming by Tengu School of Taiko, Visit by Minster FM Grand Tour.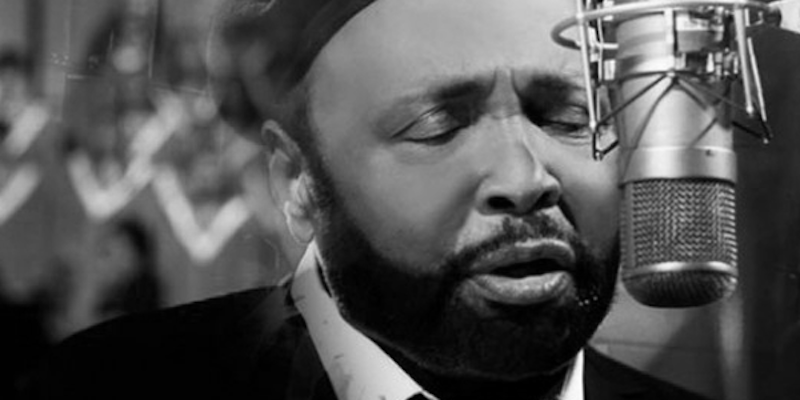 Andraé Crouch Tribute Concert
Saturday 16 September 2017
Where: The Ark Church, 43 Monkgate, York, YO31 7PB
Join Libby Redman and friends for York's biggest soul and gospel event of the year.
The concert will pay tribute to the legendary father of modern gospel music, Andraé Crouch. Amongst his many achievements Andraé worked with Quincy Jones, Stevie Wonder and Michael Jackson.
Tickets
Gilbert O'Sullivan at York Grand Opera House
Wednesday 20 September 2017
One of the industry's true legends, 2017 will mark an astonishing 50 years since Gilbert O'Sullivan made his first foray into the music business with the release of his debut single 'Disappear'. It launched O'Sullivan on a career that is still thriving five decades later - seeing him dominate the charts in the seventies and continue to enjoy success and acclaim to the present day. Enjoy every facet of his history in this new live show, Including classics such as Alone Again Naturally, Nothing Rhymed, Clair, Matrimony and Get Down as well as songs from the latest album Latin Ala G, including the recent hit singles No Way and I Guess I'll Always Love You.
Following a sell out tour in February 2016; performing a concert for BBC Radio 2 with the 60 piece BBC Concert Orchestra and the UK chart success of his 2016 Essential Collection album, which reached number 11, Gilbert will be back on the road in 2017 to celebrate his five decades of music. (This is the rescheduled date from March that was postponed due to illness)
www.gilbertosullivan.co.uk
York's Little Festival of Live Music
Friday 22 - Saturday 30 September 2017
Music Marquee, Parliament Street, YO1 8SG
Recently awarded with the title of York's Outstanding New Festival of the Year, York's Little Festival of Live Music is back and is bigger and better than ever before!
This year's 28 hour music festival will showcase the work of many musicians and bands from York and beyond and will take place in the Music Marquee on Parliament Street in York!
This year's music festival will feature renowned performer Chris Helme, who first rose to prominence as the front man of John Squire's post-Stone Roses band The Seahorses and has now carved out a hugely successful solo career; well-known prog-rock folk musician Heather Findlay; voice of an angel Edwina Hayes, who has won her reputation as a true natural talent of gentle folk-Americana; big beat music collective Grinny Grandad, who have had their music aired on television and radio and regularly play at big festivals including Glastonbury. Other acts who will be performing include Toni Bunnell; Leather'o; Dan Webster; Joshua Burnell & Band; Barcode Zebra; Laura Kindelan; Smith n Wallace; Fiona Lee; Robin, Gordon and Bushy; Simon Bolley Band; Slack Habits; Mulholland; The Bronze; Kitty VR; Bull; Andy Doonan; The Blueprints; Flora Greysteel; Kitsch; Atomic Raygun; the mesmerising Kymberley Kennedy; Unsigned Songwriter of the Year Winner Gracie Falls; renowned folk musician Boss Caine and North Lincolnshire's folk extravaganza Ramble Gamble, who are returning to the festival after rave reviews in 2016!
Entry into the festival is free of charge, the venue is completely accessible and everyone is welcome. Throughout the event, York's Little Festival of Live Music will be fundraising for York Mind, a local charity which helps local people with mental ill-health.
For more information go to: facebook.com/YorksLittleFestivalOfLiveMusic, follow on Twitter: @live_music_fest or email: yorkslivemusicfestival@gmail.com
See also..
★
Live Music at the Black Swan Folk Club
★
Concerts at the University of York
♫
Music at York Barbican
♫
National Centre For Early Music
Autumn Concert
Saturday 23 September 2017
Where: St Olave's Church, Marygate, York
Music from a Green and Pleasant Land
8pm
Director: Alan George, Leader: Claire Jowett
ELGAR: Serenade for Strings in E minor, Op. 20
BUTTERWORTH: The Banks of Green Willow
HANDEL: Organ Concerto in F, Op. 4 No. 5 (Soloist: Keith Wright)
VAUGHAN WILLIAMS: Symphony No. 5 in D major
This concert is in aid of St Leonard's Hospice
Tickets are £14, £13 for concessions and £5 for students.
Buy on the door just before the concert, or in advance from
academyofstolaves.org.uk
or from Visit York, 1 Museum Street, York YO1 7DT, Tel: 01904 550099
Sentimental Journey - 1940'S Dance Night
Friday 13 October 2017
The Milton Rooms, Market Place, Malton YO17 7LX
Join us on the largest dance floor in North Yorkshire at the atmospheric Miton Rooms in Malton and kick off Pickering Wartime Weekend for with a great night of nostalgic entertainment, live music, dancing and fun.
Although there will be a special emphasis on the 1940s, we will also be playing popular tunes from the 1930s,40's & beyond, featuring The Rhythm Exchange Band, Vocal Harmony Trio -The Alka Seltzer Sisters & DJ Rosie
There is a full bar available. 1940's or Vintage dress is really appreciated but not essential. No German Dress or Axis uniforms please.
Tickets - £12.00 each and if possible must be booked in advance, only from the Milton Rooms. Places may be available on the night, but please ring to check on 01653 696240. Or visit www.themiltonroom.com or
www.yorkvintagedance.co.uk
York Ted-Fest
Saturday 21 October 2017
The Huntington Wmc
A celebration of 1950`s teddy boy rock n roll with three teddy boy bands..from Australia the lincolns plus the rhythm aces and johnny and the timebombs with rock n roll dj the big bopper croc..
Grand Opera House - Vampires Rock
Thursday 2 November 2017
Grand Opera House York
This Rock-tastic, Hilarious, Musical Concert lives up to its rocking reputation. A tongue in cheek story, spellbinding cast, fang-tastic fire routines, guitar gods and sexy vampettes take you on a ride through some of the greatest classic rock anthems ever! Including tracks from Queen, AC/DC, Meat Loaf, Journey, Guns n Roses and many more.
Address: Cumberland Street, York YO1 9SW
The ELO Experience
Saturday 4 November 2017
Where: Grand Opera House York
The UK's official no1 tribute to the Electric Light Orchestra.
Sentimental Journey - 1940'S Dance Night
Saturday 11 November 2017
Huntington Working Men's Club, York YO32 9QS
Come and join York Vintage Dance Group for another great nostalgic night of entertainment, live music, dancing and fun.
Although there will be a special emphasis on the 1940's, we will also be playing popular tunes from the 1930s, 50s & beyond, featuring the Rhythm Exchange, Vocal Harmony Trio - The Alka Seltzer Sisters & DJ Murray
There is a full bar available. 1940's or Vintage dress is really appreciated but not essential. Tickets - £10 per person, and must be booked in advance if possible. Please ring Tina on 01904 765780 or Judith/Stephen on 01904 594592. Doors open at 7.00 pm. The dance runs from 7.30 until 11.30 pm.
There is a very large car park on site, with easy access. or take a No 5 bus (Firstgroup Strensall Service) from the city centre.
yorkvintagedance.co.uk
Christmas Swing and Song Show
Saturday 2 December 2017
Joseph Rowntree Theatre
YAC Productions' first Christmas show, featuring the Sam Johnson Big Band. Singers will perform Christmas classic swing songs plus modern festive classics given the swing treatment - a fabulous concert to get you in festive mood. Tickets, £15, will be available from the Joseph Rowntree Theatre and as with all YAC Productions events, proceeds will go to York Against Cancer.
York Early Music Christmas Festival 2017: Event 04
Saturday 9 December 2017
Venue St Denys's Church, St Denys's Road, Walmgate
A Choral Workshop Led By Alexander Kyle
Join us to explore the Messe de minuit pour Noël one of Charpentier's eleven mass settings containing some of his most lively and attractive music. This workshop will give confident sight singers of all voices an opportunity to study and perform this delightful seasonal work in the historic surroundings of this beautiful medieval church.
More Info..