Inspired by... gallery
The beautiful Inspired by… gallery at The Moors National Park Centre hosts changing exhibitions of work by artists and makers who draw their inspiration from the landscape, life and colour of the North York Moors. We have an exciting programme of exhibitions and events. Panoramic vistas, seascapes, dramatic photography, unique ceramics, colourful textiles, artist lectures, workshops and musical events. Talk to your favourite artists or discover new ones at our 'Meet the Artist' preview events. The Inspired by... gallery can be found at The Moors National Park Centre, Danby.
---
The Feversham Arms Hotel & Verbena Spa
is a secluded luxury retreat, nestled in the picturesque market town of Helmsley.
The ultimate luxury hideaway experience.
fevershamarmshotel.com
---
It's
National Parks Week
(23-31 July 2017) - a week of events, two festivals, tons of fun! And it all kicks off with our second pop-up Artisan Art Fair in the ground of
The Moors National Park Centre
(22-23 July), a celebration of North Yorkshire's creative artists and makers. Held in conjunction with Scarborough Arts Forum, it's an opportunity to browse and buy inspiring works, meet the artists and watch them demonstrate their techniques.
Danby Live!
on the Saturday night (22 July) features Yorkshire singer-songwriter Rupert Stroud along with Sheffield-based band The Buffalo Skinners, whose music stems from a shared passion for songwriting and singing in harmony, and set in the enchanting grounds of The Moors Centre,
This is hotly followed by
ParkFest
(23 July), our family fun day and the biggest event in the North York Moors National Park's calendar, before finishing with
MoorFest
(30 July) at Sutton Bank National Park Centre where we'll have mini guided walks. living history group English Companions, Hawk and Owl Trust, find out more about bees and see the working hive, felt demos and much more!
You can also get hands-on as the This Exploited Land of Iron team begin their Community Archaeology Excavation (25-29 July) at Goathland Incline, part of the Festival of Archaeology. Once at the heart of the Industrial Revolution, fuelled by the discovery of ironstone and the coming of the railways – join the dig in search of the industrial past of the North York Moors, identify the finds, and hear about the lives of the miners, railwaymen and their families.
There's also a week of family-friendly activities, walks and experiences, from archery, butterfly treasure hunt, discover dinosaurs and geocaching! Browse our full list of events. There's plenty for children and families to do, so come to our National Park Centres at Danby and Sutton Bank and celebrate 'bringing people together'.
There's great things going on to keep everyone entertained in the North York Moors this summer. Take your pick from some of these highlights:
Boggle Hole Seashore Safari
(1, 8/9, 15/16, 22/23, 25-27, 30 July) hosted by Yorkshire Wildlife Trust's Living Seas, go in search of the weird and wonderful wildlife living in the rockpools at Boggle Hole.
Slingsby's popular annual
Duck Race
and Family Day (8 July) sees 100s of ducks released into the beck at 2pm, along with a bouncy castle and face painting.
Sea kayaking adventures with National Trust and
East Barnby Outdoor Centre
(8, 22 July) for anyone 14 years and above. Paddle a sea kayak from Boggle Hole to Ravenscar. Along the way you'll watch seals and seabirds and discover rockpool life. Booking essential.
Dalby Explorer Day (9 July) discover dinosaur footprints, displays, bush craft, demos, trails, birds of prey and hands-on activities with experts from SEA LIFE Sanctuary, Hidden Horizons, English Heritage, Butterfly Conservation and more.
Hidden Horizons Forest Wildlife Watch (10, 17, 24, 31 July) with a chance to see deer, badgers and more. Booking essential.
Dracula (every weekend from 22 July) Hear Bram Stoker's Gothic tale in the setting of the writer's inspiration, Whitby Abbey (performances at 11am, 1pm and 3pm).
Climbing Adventure (23 July). See
Roseberry Topping
from a different perspective. Booking essential.
Hands on History - Seafarers (weekdays 24-28, 31 July) Hear tales from life at sea, sea themed crafts and learn navigational skills.
Hidden Horizons Fossil Hunting at Boggle Hole (25 July) and Runswick Bay (27 July). Booking essential.
Go on a rock pool rummage at
Robin Hood's Bay
(26 July), and learn about amazing anemones, crazy crabs, funny fish and more. Booking essential.
Summer Explorer Adventurers (daily from 26 July) at Castle Howard.
Abseiling Adventure at Roseberry Topping (26 July). Booking essential for this taster session.
Small Mammal Survey (27 July) help rangers discover more about the small mammals living in the woods at Hayburn Wyke. Booking essential.
East Barnby Outdoor Centre's supervised Family Activity Days (£40 pp) start 28 July. Aimed at 9 to 16 year olds, activities range from canoeing down the Esk, sailing, body boarding, mountain biking, to climbing and bushcraft. For details and bookings, call 01947 893333 or see their website.
Stories & Sword School (29-30 July) Join the monk in residence at
Rievaulx Abbey
as he shares stories of life at the Abbey and test your skills in Sword School.
Discovery Day (31 July) enjoy pond-dipping and minibeast hunting at Yorkshire Arboretum.
Pack your picnics, chairs (and a brolly), and sit back with this year's outdoor theatre offerings in spectacular settings! Head to
Scampson Hall
(1 July) or
Helmlsey Castle
(7 July) for a highly imaginative and vibrantly musical adaptation of Twelfth Night.
Nunnington Hall
hosts a performance of Pride and Prejudice (8 July) while over at
Scarborough Castle
catch Jane Eyre (8 July). Later in the month Illyria Theatre are performing The Emperor's New Clothes at
Ryedale Folk Museum
(21 July).
Catch the Esk Valley Railway every Friday evening during summer and you'll find yourself on one of its Music and Ale Trains. Spectacular scenery, real ale bar on board and live music on the train, plus the chance to sample one on the many classic pubs along the line.
There's some great music festivals to take children to this month, all go to great lengths to be family-friendly.
Staxtonbury Music Festival
, Manor Farm, Staxton (7-9 July); and
Deer Shed Festival
(21-23 July) at Baldersby Park, Topcliffe, where this year's theme is The Wilderwild with plenty of wild time for the kids; expect music, workshops, art and science.
Whitby Rising
(22 July) returns for a second year, with Alistair Griffin headlining the show, plus Beth McCarthy, finalist from The Voice, and many other great acts. Based at Stripes Farm, within the National Park, expect gourmet festival food and drink, children's entertainment, festival stalls, on site camping, a Prosecco Bar, Under 12's go free!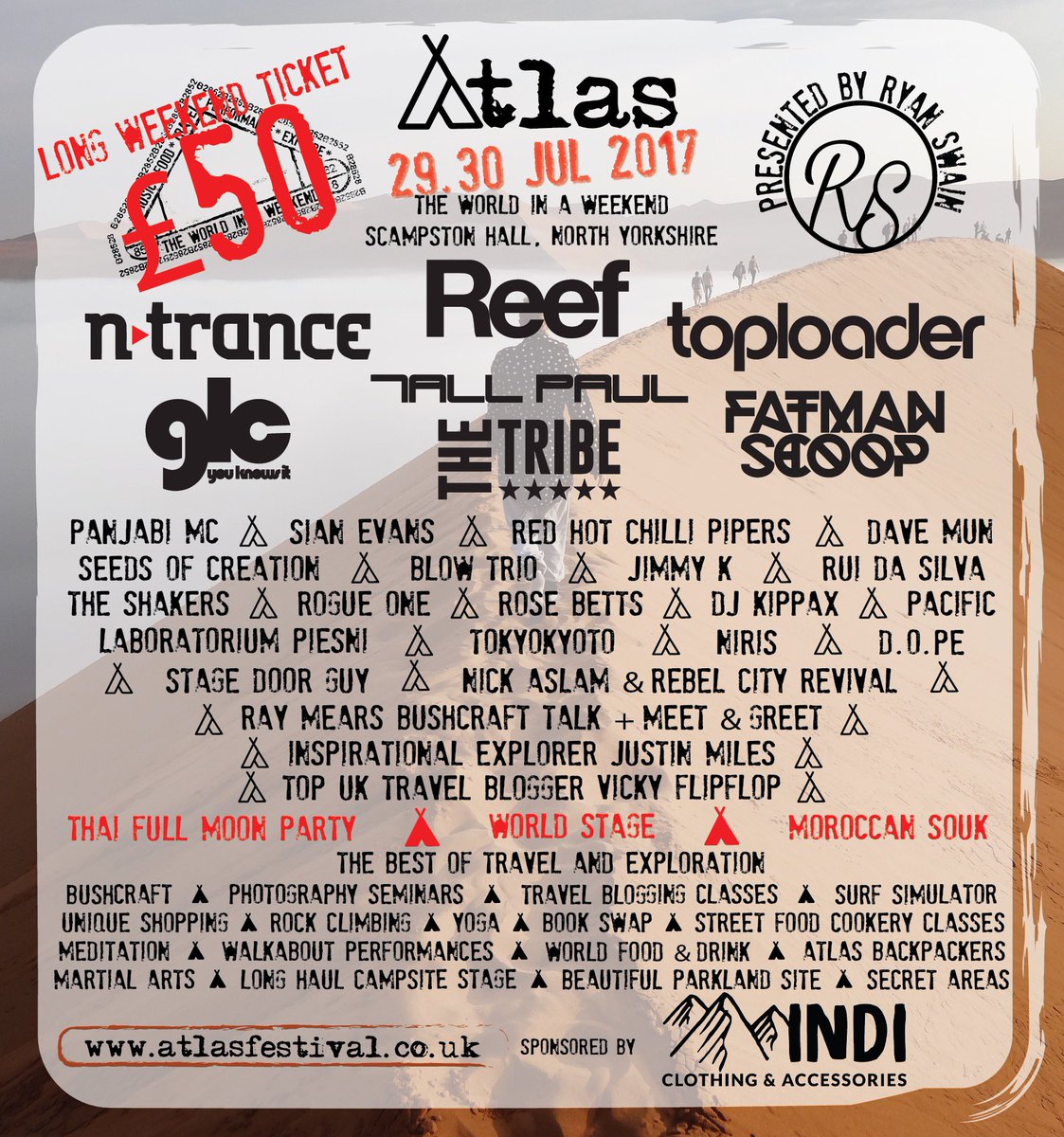 Atlas Festival
(28-31 July) at Scampston is aimed at those who want to experience a festival showcasing something a little different, celebrating music, food, drinks, and entertainment from around the world including more than 60 different classes, workshops, musicians, performers, inspirational speakers, outdoor activities, films, and secret areas! (atlasfestival.co.uk)
Jazz is celebrated at both
Burton Agnes
, where special guests from Saint Lucia, home to the internationally renowned St Lucia Jazz Festival, will be performing at the tenth Jazz & Blues Festival (1-3 July), and at Ryedale Jazz, which returns to Pickering for a fifth year (23-29 July).
The 35th
Ryedale Festival
(14-30 July) is one of the cultural highlights of the year, welcoming performers from all over the world for concerts and arts events in spectacular and historic houses, churches and theatres throughout this part of North Yorkshire.
Whitby Sea Festival
(14-16 July), its annual celebration of the Yorkshire Coast's connections to fishing, the sea and maritime heritage, sees the UK's largest gathering of sea balladeers, shantymen, pirates, folk musicians and singers. The 19th SeaFest Maritime Festival (21-23 July) at the West Pier on Scarborough's stunning South Bay, will see three days of great food, drink, cooking demos, an arts marquee, family activities and plenty of free live music.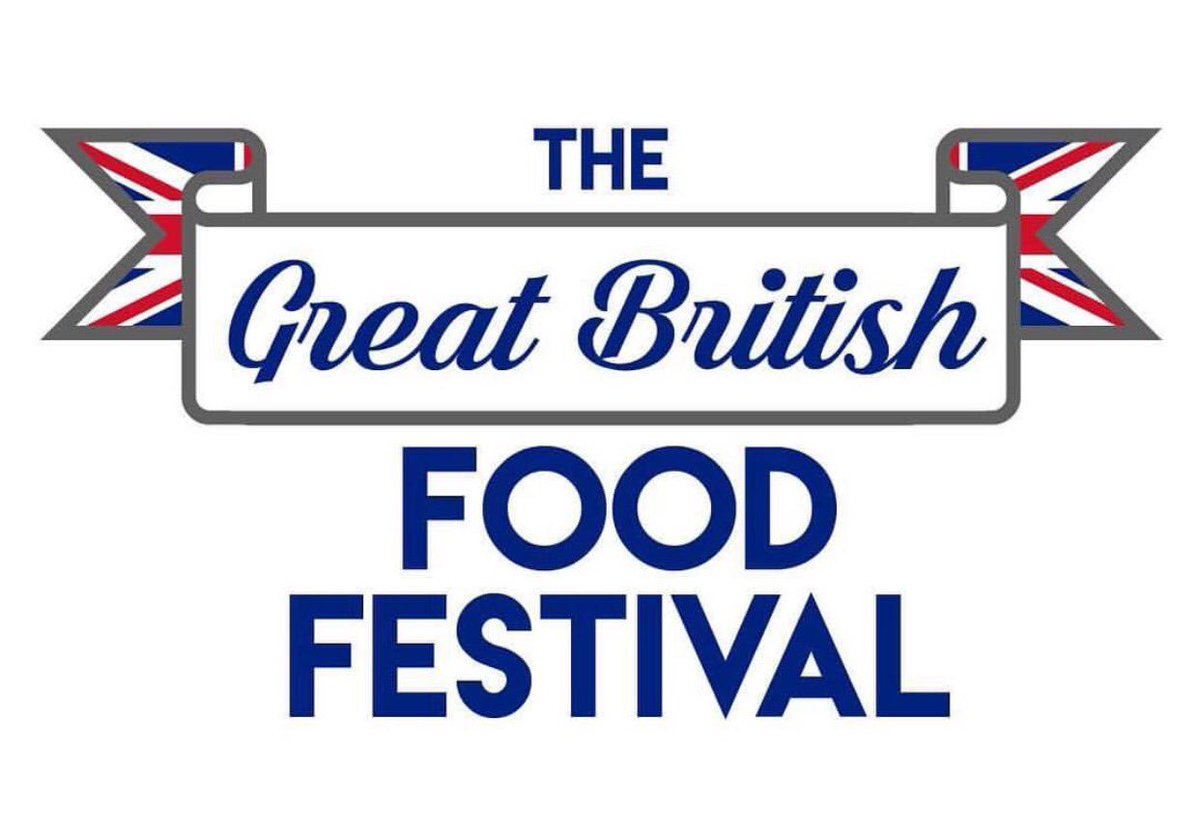 Foodies can enjoy the
Great British Food Festival
at Castle Howard (29-30 July) and, back for a fourth year, Saltburn Food Festival (30 July) boasts a 80+ stall street market with live cookery theatre, festival fringe, outdoor dining areas, street theatre and live music and more. (greatbritishfoodfestival.com/castle-howard/)
Moor Stories opens at the Inspired by... gallery on 29 June and runs through to 25 July, and presents the inspiring collection of paintings and screen prints of artist Ian Scott Massie who has walked, sketched, written and painted his way across the moors. Running concurrently, A Personal View features artist Sue Ford's personal view of Yorkshire while Impressions in Clay includes contemporary ceramics and jewellery from Katy O'Neil.
If you'd like to get a bit more hands on, there's plenty of workshops going on. Our gallery hosts artist James McGairy's popular small-group painting workshops (16 July). Elsewhere you can learn how to Carve your Initials into a stone (9, 23 July), under the expert guidance of Charles Smith in Dalby Forest.
Steam engine, tractor and classic car lovers are in for a treat this month, with four events featuring vehicles from a bygone era. Head for
Duncombe Park
over the 1-2 July weekend, which has hosted the Great Yorkshire Traction Engine Club annual Duncombe Park Steam Rally for more than 50 years. You'll find steam engines and tractors of every kind, shape and size along with vintage cars and motorcycles, fairground rides, trade stands and a variety of live music and children's entertainment. Follow this up with a visit to Roxby Heritage Weekend (8-9 July) for more traction engine displays and vintage vehicles, along with tractor pulling. Enjoy 60's transport legends along with live music at stations along the North Yorkshire Moors Railway for its 60's Fest (22-23 July). Finally there's a Tractor and Engine Day at Ryedale Folk Museum (30 July), with many vintage tractors and engines on display and fun family activities to enjoy.
Botton Village Camphill Community Country Fair (2 July) has lots going on, from an open farm, lots of their wonderful homemade produce including organic meat, cheese, bread and pizza, live music and barbecue. It's free admission too and a pick-up service will be available from Danby Railway Station to coincide with trains and Moorsbus.
Don't miss the annual
Kilburn Feast
(7-9 July), where the Lord Mayor, appointed for the day, tours the village in top hat and sash, with his good "Lady" Mayoress (a young man in female clothing and makeup). The weekend's activities also include a popular 7-mile road race, the Mouse Derby, duck race, treasure hunt, street fair, live music and much more.
There's a rare opportunity to see inside the amazing hidden gem of Scotch Corner Chapel, near Sutton Bank on 9 July. Come along and talk to the relatives of artist and sculptor John Bunting, who built the chapel.
This month tour Ampleforth's apple orchards and cider mill by day or by night on one of their Apple Tours (12 July) or a Twilight Tour (21 July), the evening visit finishes with a barbecue.
Dust down that hidden heirloom for inspection at the
BBC Antiques Roadshow
as it heads to Castle Howard (13 July). Doors open at 9.30am and make sure you're in the queue by 4.30pm to ensure that you'll be seen by an expert.
Join Paul Johnston from Baytown Beers for A Taste of Smuggling (15, 29 July) and step back in time to 18th-century Robin Hood's Bay when smuggling was rife before sampling local beer.
The Whitby & District Lions Annual Charity Beer Festival (27-30 July) returns this month too. Based at The Whitby Mission & Seafarers Centre, you'll find plenty of real ales, ciders and perries to sample from local and regional microbreweries, with all proceeds going to local charities.
The Moors National Park Centre in Danby
northyorkmoors.org.uk