Shakespeare's Rose Theatre
Now Open!
📅
25 June - 2 September 2018
More than 400 years ago, the first audiences for Shakespeare's plays enjoyed an experience that was as intimate as it was exciting, crowded in close to the actors and the action, in a small theatre in the bustling city of London. In Shakespeare's Rose Theatre an experience every bit as exciting, intimate and immersive will be offered to today's audiences in a dramatic playhouse setting beside the iconic 13th century Clifford's Tower in the heart of the historic city of York.
Inspired by the famous London Rose Playhouse built in 1587 (12 years prior to The Globe), the theatre will combine state-of-the-art scaffolding technology, corrugated iron and timber with the historic 13-sided design of a 16th century Shakespearean theatre. It will house an audience of 950, with 600 seated on three tiered balconies around an open-roofed courtyard, and standing room for 350 'groundlings'.
Shakespeare's Rose Theatre will sit within a Shakespearean village showcasing the best of Yorkshire's food and drink, with free wagon performances and other forms of Elizabethan entertainment vying for attention.
Traditional in conception, yet fresh and fun in delivery, Romeo and Juliet and Richard III will be directed by the West End's renowned Lindsay Posner, while York Theatre Royal's Olivier Award-winning Artistic Director Damian Cruden and Associate Director Juliet Forster will be putting their stamp on Macbeth and A Midsummer Night's Dream.
The unique environment of Shakespeare's Rose Theatre connects actors and audience together in ways many people will never have experienced before. While an interactive experience awaits those closest to the stage in the yard, no seat in the theatre will be more than 15m from the action, providing plenty of breath-taking, spine-tingling, heart-stopping moments!
With dramatic sword-fights, bubbling cauldrons, wayward fairies, passionate love scenes, gruesome murders, grand poetry and no shortage of fake blood, audiences will experience the comic heights and tragic depths of Shakespearean theatre in a memorable setting.
Shakespeare's Rose Theatre will commence construction in June 2018.
Shakespeare's Rose Theatre is a temporary structure and is open to the elements with no air-conditioning or heating, so please dress appropriately. Umbrellas will not be permitted as this will impede the view of other patrons.
★
Shakespeare's Rose Theatre Tickets
★
Drawing of The Rose Theatre
Hairspray the Musical / UK Tour
16 - 21 July 2018
Featuring the hit songs Welcome To The 60s, You Can't Stop The Beat, The Nicest Kids in Town and many more. Don't miss this irresistible feel-good show that will have you smiling for days.
Pickup the latest programme from the box office.
Address: Cumberland Street, York YO1 9SW
Hairspray
Monday 16 - Saturday 21 July 2018
Grand Opera House York
It's Baltimore 1962, where Tracy Turnblad, a big girl with big hair and an even bigger heart, is on a mission to follow her dreams and dance her way onto national TV. Tracy's audition makes her a local star and soon she is using her new-found fame to fight for equality, bagging local heartthrob Link Larkin along the way. Featuring 'You Can't Stop the Beat' and 'Welcome to the 60's'.
Tickets
York Theatre Royal
St. Leonard's Place, York YO1 7HD
★
yorktheatreroyal.co.uk
★ Box Office Tel: 01904 623 568
★
Photo of York Theatre Royal
★
Summer Brochure 2018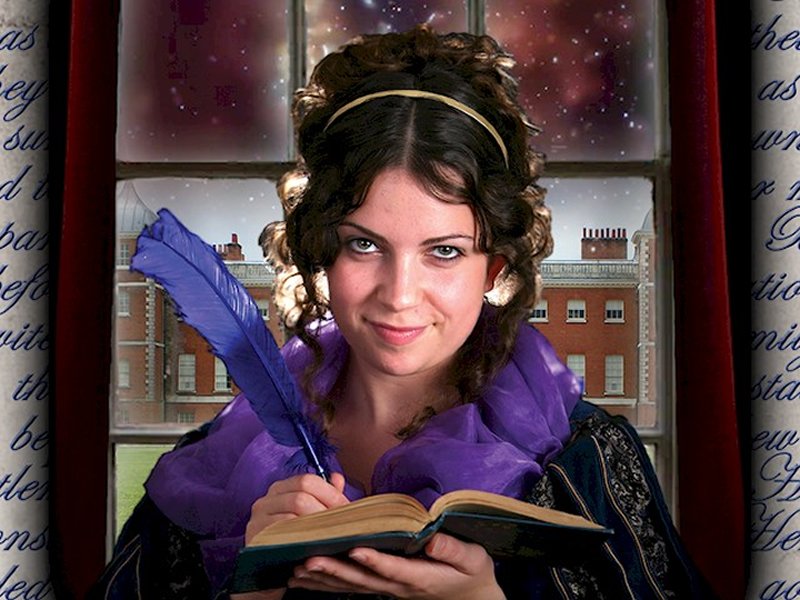 Sense And Sensibility
📅
Friday 20th July 2018
Venue: National Trust Nunnington Hall
Join Chapterhouse Theatre Company this summer as Elinor and Marianne Dashwood make their first forays into the exciting world of Regency society. Adapted by award-winning writer Laura Turner, this exquisite and lively tale follows the sisters as they fall in love, make mistakes and experience heartbreak for the first time in their quest to find a balance between sense and sensibility.
Enjoy a night of theatre in the serene setting of the Nunnington garden. Booking essential.
National Trust Nunnington Hall
Near Helmsley, North Yorkshire YO62 5UY
Tickets www.chapterhouse.org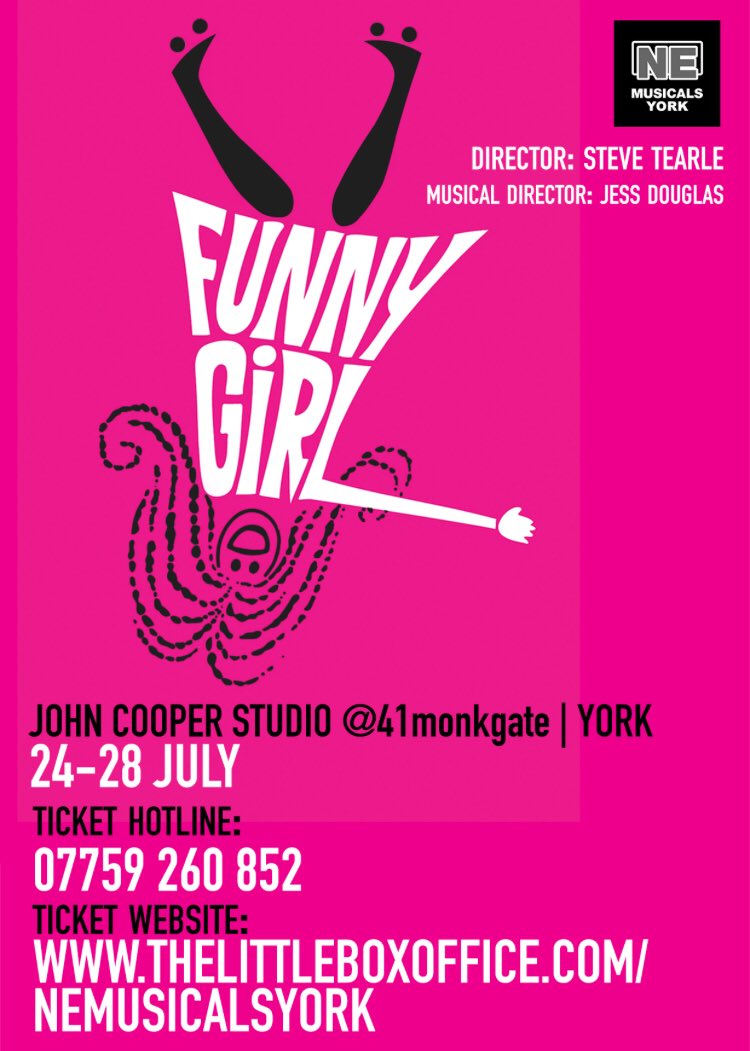 Funny Girl
📅
Tuesday 24 - Saturday 28 July 2018
Venue: John Cooper Studio
The time is 1931 ...this is the true life story of Fanny Brice from being a teenager in Brooklyn to becoming a Ziegfeld Follies Star set against the backdrop of Broadway with Amazing songs ....People who Need People, Don't rain on my parade, I'm the greatest Star, Henry Street, and I taught her everything she knows.
For tickets
Tickets
Be in the place where it all happens.
An Evening With Sir Ranulph Fiennes
📅
Wednesday 25 July 2018
Grand Opera House York
Sir Ranulph Fiennes offers a personal journey through his life, from his early years to the present day. Both light-hearted and strikingly poignant, Living Dangerously spans Sir Ranulph's childhood and school misdemeanours, his army life and early expeditions, right through the Transglobe Expedition to his current Global Reach Challenge - his goal to become the first person in the world to cross both polar ice caps and climb the highest mountain on each of the seven continents.
Tickets
A Christmas Carol
Wednesday 14 - Saturday 17 November 2018
Joseph Rowntree Theatre
Oliver! Has just been sold to the Sowerberrys ...Meanwhile in another part of London Scrooge is being his normal self being mean and refusing help others. Then one night he is visited by Jacob Marley his forma partner .. whom informs him he must change his ways and he will be visited by 3 ghosts to help him make his decision
DISNEY CHRISTMAS CAROL the musical
COMES TO YORK
Haxby Road. YO31 8TA
Show on Map
Joseph Rowntree Theatre Box Office 01904 501935
www.josephrowntreetheatre.co.uk