Grand Opera House York
Thu 20 July
Elkie Brooks
Fri 21 July
The Johnny Cash Roadshow
Thu 3 - Sat 5 August
Stage Experience - FAME
Wed 9 August
Joe McElderry
Fri 11 - Sun 13 August
The Tiger Who Came To Tea
Pickup the new July-December programme from the box office.
Address: Cumberland Street, York YO1 9SW
Sherlock Holmes: A Study In Scarlet
Wed 26 July - Sun 13 August 2017
Venue: The Golden Fleece, 16 Pavement, York, YO1 9UP
Nightshade Productions presents Sir Arthur Conan Doyle's A Study In Scarlet as you've never seen it before.
Alone, addicted and alienated, a tortured genius provides services as a 'consulting detective', solving the crimes which baffle the police. A war veteran, haunted by conflicts past, struggles to find meaning in a bleak Victorian city. 
Now, a grisly murder will unravel a tale of conspiracy and revenge, and begin an adventure that will bring together history's greatest detective duo.
Nightshade Productions use their trademark combination of powerful historical storytelling and immersive street theatre to bring to life the origins of Conan Doyle's legendary characters. Putting the audience at the heart of the action, Sherlock Homes: A Study in Scarlet promises to be the must-see theatre event of 2017.
Tickets-
Standard - £15.00 Under 18 - £8.00
Buy your tickets online at-
Tickets
Or buy tickets at The York Theatre Royal Box Office
Inquires: nightshadeproductionsuk@gmail.com
01904 625171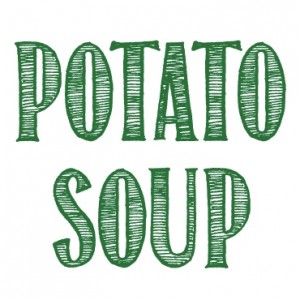 Potato Soup for the Teenage Soul
Thursday 27 - Saturday 29 July 2017
Venue: 41 Monkgate
Unique new physical theatre piece about the life of a teenager called Alex James Lucko (AJ)
AJ lives with his normal family, goes to a normal school and has normal friends but he is far from normal. As AJ grows up, the performers who play him (Tom, Joseph, Benji and Joshy) grow up too. When they are not playing the character of AJ; They become the people he meets and the environment he moves in.
With musical accompaniment from internationally acclaimed cellist, Sat Parvan.
Lighting and sound by Tech247.
Devised/directed by Tom Leiby.
Come join us for this light-hearted comedic play exploring what it means to be a teenager in the crazy but awesome modern world we live in.
Playing time – approx 1 hour.
All ages welcome.
Tickets
York Theatre Royal Spring Summer Brochure 2017
York Theatre Royal, St. Leonard's Place, York YO1 7HD
•
Summer Brochure 2017
(issuu.com)
•
yorktheatreroyal.co.uk
• Box Office Tel: 01904 623 568
•
Photo of York Theatre Royal
Stage Experience - FAME
Thursday 3 - Saturday 5 August 2017
Grand Opera House York
Fame the Musical is the ultimate inspiring story of a diverse group of students as they commit to 4 years of gruelling artistic and academic work in a Performing Arts school. Will they all graduate? How will their lives work out? Come and see - book your tickets now!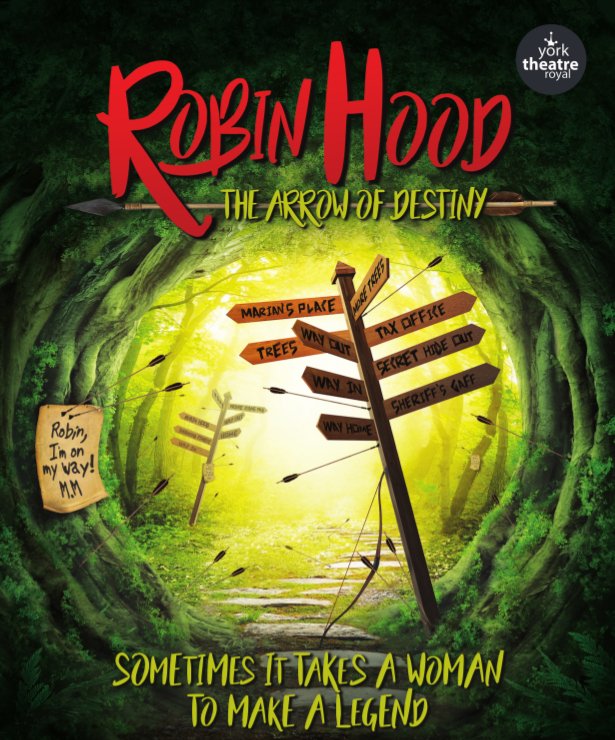 Robin Hood: The Arrow Of Destiny
4 August - 2 September 2017
York Theatre Royal
Times are hard for the poor people of Nottingham, which means things have never been better for the wicked Sheriff and his tax collectors. But, never fear, everything's bound to turn out fine as soon as Robin Hood comes to the rescue.
Except what happens when he doesn't?
Has Robin got lost in Sherwood Forest or are there darker forces plotting against the greatest folk hero of old England? There's only one way to find out and only one person brave enough to try. Maid Marian!
Follow Marian's quest into the forest to discover why the legend of Robin Hood and his Merry Men isn't quite what she imagined. What she finds there will change her life forever and add a thrilling new chapter to English folk history. There's a lot more to becoming a hero than looking cool in green tights!
Join us this summer for a swashbuckling show for all the family with stirring songs, exciting archery displays, stunning puppets and slapstick humour in our retelling of this classic tale of heroism, legendary teamwork and things that go wild in the woods.
Tickets
The Tiger Who Came To Tea
Friday 11 - Sunday 13 August 2017
Theatre: Grand Opera House
A musical play adapted and directed by David Wood, based on the book by Judith Kerr direct from a smash-hit West End season.
Gilbert O'Sullivan at York Grand Opera House
Wednesday 20 September 2017
One of the industry's true legends, 2017 will mark an astonishing 50 years since Gilbert O'Sullivan made his first foray into the music business with the release of his debut single 'Disappear'. It launched O'Sullivan on a career that is still thriving five decades later - seeing him dominate the charts in the seventies and continue to enjoy success and acclaim to the present day. Enjoy every facet of his history in this new live show, Including classics such as Alone Again Naturally, Nothing Rhymed, Clair, Matrimony and Get Down as well as songs from the latest album Latin Ala G, including the recent hit singles No Way and I Guess I'll Always Love You.
Following a sell out tour in February 2016; performing a concert for BBC Radio 2 with the 60 piece BBC Concert Orchestra and the UK chart success of his 2016 Essential Collection album, which reached number 11, Gilbert will be back on the road in 2017 to celebrate his five decades of music. (This is the rescheduled date from March that was postponed due to illness)
www.gilbertosullivan.co.uk
The Yeomen of the Guard
Thursday 21 - Saturday 23 September 2017
The Joseph Rowntree Theatre
Jorvik Gilbert and Sullivan Company return to The Joseph Rowntree Theatre with a fully-staged production of Gilbert and Sullivan's most dramatic work.
The Yeomen of the Guard was the closest the highly prolific and successful partnership came to writing a grand opera together and went some way to satisfying Sullivan's desire to write more about human interest and emotion, and avoid fanciful plots.
A pair of strolling players – Elsie Maynard (a singer) and Jack Point (a Jester) – become caught up in a risky intrigue at The Tower of London.
Colonel Fairfax, a soldier and scientist, has been sentenced to death on a false charge of sorcery. To avoid leaving his estate to his accuser (a cousin) and with the help of the Lieutenant of the Tower, he secretly marries Elsie, who agrees to be blindfolded during the ceremony and expects to be a well-paid widow within the hour.
Aided by former compatriot Yeoman Sergeant Meryll and his family, Fairfax "disappears", leaving the Tower folk in confusion and Elsie as his wife. Jack Point, who is in love with Elsie and has contrived to manipulate everything to his own advantage, is left in utter despair when Fairfax, finally pardoned, reveals his true identity and claims his bride.
Directed by Steve Aylmer, who has over 50 years' experience of performing and directing Gilbert and Sullivan works, alongside Musical Director Jessica Douglas, this is sure to be another highly successful production from Jorvik Gilbert and Sullivan Company.
Performances run from Thursday, 21 September to Saturday, 23 September 2017, starting at 7:30pm each evening, plus a Saturday Matinee at 2:30pm.
Tickets are priced at £12.50 (Adults); £10 (Concessions), with under 16s free, and are available from The Joseph Rowntree Theatre Box Office: 01904 501935 or online at
www.josephrowntreetheatre.co.uk
Visit our website:
www.jorvikgsc.org.uk
, find us on Facebook or follow us on Twitter.
Haxby Road. YO31 8TA
Show on Map
Joseph Rowntree Theatre Box Office 01904 501935
www..josephrowntreetheatre.co.uk
York Proms Against Cancer
30 September - 1 October 2017
Joseph Rowntree Theatre
A weekend of first-class music bringing the West End to York. Saturday features York Swings Against Cancer, a matinee and an evening performance taking you through some of the best-loved musicals and featuring a wealth of talent from local theatre companies. Sunday sees the return of York Swings Against Cancer with a matinee and evening performance featuring the Sam Johnson Big Band and local singers performing swing classics. The last three shows have sold out!
Tickets for both events are available from the Joseph Rowntree theatre, priced just £15. Joseph Rowntree Theatre Box Office 01904 50 1935
Jack and the Beanstalk
14 December 2017 - 3 February 2018
York Theatre Royal
Tickets for this year's York Theatre Royal Pantomime, Jack and the Beanstalk, go on sale on March 1 in person only. Box Office open from 9am. Phone sales open March 2 from 10am.
Box Office Tel. 01904 623568
yorktheatreroyal.co.uk
Panto - Beauty and the Beast
15 Dec 2017 - 7 Jan 2018
Grand Opera House York
Starring iconic boy band Blue's ANTONY COSTA, Home & Away's LYNNE Mc GRANGER, Coronation Street's KEN MORLEY and returning by popular demand the one and only DEBBIE McGEE, Emmerdale's STUART WADE and Britain's classiest dame STEVE WICKENDEN! This classic magical story features a Handsome Prince, a Beautiful Girl, a Fearful Beast and a very Wicked Witch. Heroic deeds, abundant adventure, true love, crazy comedy, glittering costumes, mayhem and make-believe, plus dazzling special effects.