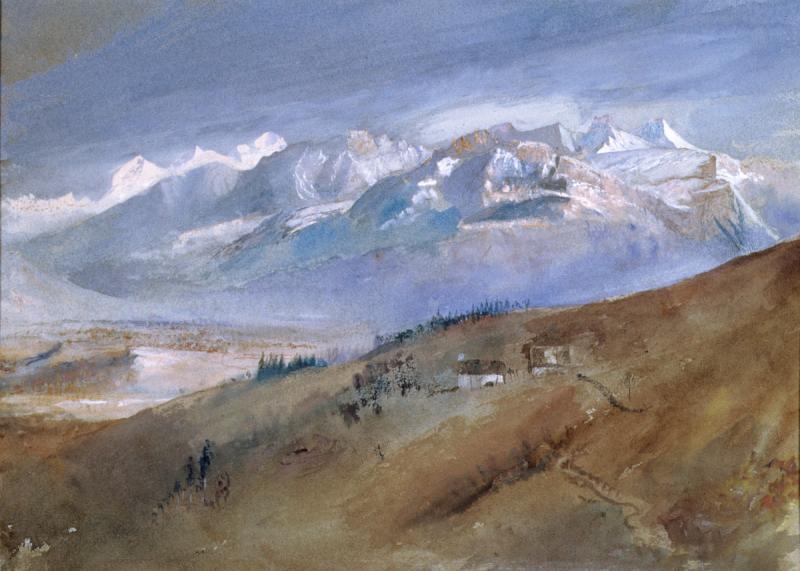 Ruskin, Turner & The Storm Cloud
📅
29 March - 23 June 2019
York Art Gallery
Ruskin, Turner & the Storm Cloud: Watercolours and Drawings is a major new exhibition to mark the 200th anniversary of the birth of artist and art critic John Ruskin.
It will consider Ruskin's relationship with Turner, as well as his concerns about the environment and well-being, which were prominent themes in his work and writings.
New research, new commissions and an exhibition book will also explore these themes through multiple lenses, as we bring together the new research of artists, climate change scientists, art historians and curators.
This partnership exhibition between York Art Gallery and Abbot Hall Art Gallery, Kendal, Cumbria, will show their Turner and Ruskin collections together for the first time, complemented by substantial loans from national and regional collections.
After York Art Gallery, the exhibition will also be on display at Abbot Hall Art Gallery from July 11 to October 5 2019
Image: John Ruskin, 'The View from My Window, Mornex', watercolour, Lakeland Arts, 1862
Museum Of Broken Relationships
📅
29 March - 23 June 2019
York Art Gallery
Just as Britain is set to break up with the European Union, York Castle Museum brings a collection of stories and symbolic possessions to the city which relate to the ways we fall out of love.
Always heartfelt, sometimes humorous and often deeply moving, the collections from the Museum of Broken Relationships in Zagreb, Croatia, will be enriched with objects from York's collections which illustrate a key moment in a relationship breaking down.
It will consider this from a national level, such as the divisions caused by war, religion and politics, but also include those individual stories which say something much more personal about how we all cope when love falls apart.
The exhibition will also feature new stories brought together especially for the exhibition through an appeal to local communities.
Children Curate
📅
12 April - 31 August 2019
York Art Gallery
Anthony Shaw's impressive collection of art, assembled over the last 45 years, is on long-term loan to York Art Gallery. Anthony believes his collection looks best displayed in domestic spaces, allowing for dialogue between artists. Visitors to his intimate domestic display space are invited to imagine what it is like to live alongside a collection of art.
In this remarkable new display, Anthony invited 28 Year Six children from Burton Green Primary School in York to become Guest Curators and create their own exhibition using his collection. The children also made their own artwork in response as part of a series of workshops led by artist Susan Halls. This imaginative and surprising new work sits alongside the items that inspired their creation.
★ York Art Gallery -
Show on map
★
Photo of York Art Gallery
★
www.yorkartgallery.org.uk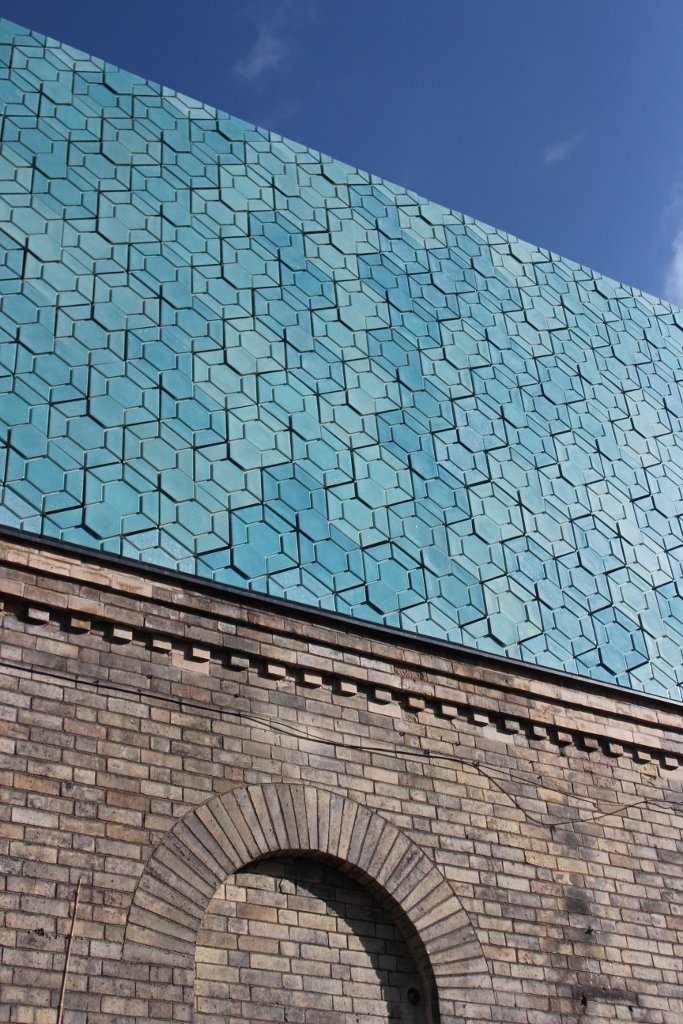 Michael Lyons: Ancient And Modern
📅
25 May 2019 - 3 April 2020
York Art Gallery
Large scale sculpture by internationally acclaimed artist Michael Lyons will be displayed in a major new outside exhibition in York this spring.
Ancient and Modern will include nine sculptures inspired by nature, myth and ancient cultures. Based in nearby Cawood, this is Lyons' first major exhibition in York.
They will be displayed in the unique setting of York Art Gallery's Artists Garden, with the central space dominated by Amphitrite (1993), a large painted steel structure.
Becky Gee, curator of art at York Art Gallery, said: "Michael Lyons has shown his incredible work around the world and in some of the most respected art institutions here in the UK, but not on this scale in his home city before.
"His works will bring a new dimension to the setting of The Artists Garden, complementing and contrasting with the ancient walls of St Mary's Abbey and the more rustic landscapes of the Edible Wood.
"Amphitrite is one of Lyons' most ambitious creations and we hope it will excite and spark debate for those who come to see it as they explore this wonderful corner of the city centre."
Michael said: "'To my knowledge this is the first time such a large exhibition of outdoor sculpture has been shown in York – certainly for many years. It is a great pleasure to make a contribution to the cultural life of York in this way and I hope that the exhibition will help to make sculpture a more integral part of the city."
Sounds Like Her
📅
13 July - 15 September 2019
York Art Gallery
Woman artists from culturally diverse backgrounds explore sound as a subject and a medium in a ground-breaking exhibition at York Art Gallery this summer.
Curated by Christine Eyene, known for her enquiry into feminist art and her research on sound art from an African perspective – Sounds Like Her sets out to broaden exist-ing approaches to sound art and challenge the Eurocentric and patriarchal frameworks that have informed the discourse on sound art practice and continue to dominate the mainstream today.
The project brings together six women artists, each exploring sound as a medium or subject matter: Ain Bailey, Sonia Boyce OBE RA, Linda O'Keeffe, Christine Sun Kim, Madeleine Mbida and Magda Stawarska-Beavan.
Collectively the selected works represent sound in the broadest sense, exploring voice, noise, organic and synthetic sounds, rhythmic patterns, sonic structures and visual materialisation of sound. The result is a varied exhibition of mixed media bringing to-gether audio, immersive installation, painting, print, drawing and video.
The exhibition is on loan from New Art Exchange.

The Triumph Of Pan
📅
13 July - 22 September 2019
York Art Gallery
Nicolas Poussin's The Triumph of Pan, one of the National Gallery's most significant works, will be the centrepiece of a new exhibition at York Art Gallery this summer.
The work depicts a mythical celebration of nymphs and satyrs revelling before a statue of Pan, Greek god of the wild.
Works from York Art Gallery's collections will complement the painting, exploring the themes within the work and Poussin's significant influence on generations of other artists.
The Masterpiece Tour is part of the National Gallery's commitment to promote the understanding, knowledge, and appreciation of Old Master paintings to as wide an audience as possible. This opportunity is being made possible by the generous support of Christie's.
As well as York Art Gallery, the painting has been shown at the Victoria Art Gallery, Bath and after York will head to Auckland Castle, part of The Auckland Project, County Durham.