SASH Takeover York Dungeons
Thursday 31st May 2018
Time: Tours running at 19:00, 19:15 and 19:30.
Cost: £5 per person
After the fantastic success of the SASH Takeover at the York Dungeon last year, the SASH young people are once again practising their scary faces for a repeat performance. The York Dungeon is a unique visitor attraction that brings together an amazing cast of theatrical actors (in this case the SASH young people) and special effects in a truly unique and exciting walk-through experience that you see, hear, touch, smell and feel! For tickets please call 01904 652043 or email Gary.Hogg@sash-uk.org.uk
---
10 Days Of Torture
Sunday 5 - Tuesday 14 November 2017
The York Dungeon
Remember, remember the 5th November…but what about the days surrounding it? Don't think that when Guy Fawkes was captured, the story ended there!
This year The York Dungeon is delving into the before, during and after of Guy's infamous plot and capture. Join them for 10 Days of Torture, a new event celebrating one of York's most notorious residents. With new Fawkes-themed surprises inside the Dungeon, some special one-off offers, and all the gory details they don't tell you on Bonfire Night.
What happened to Guy after he was captured? Why did he want to blow up Parliament in the first place? And what horrible things did the King's men do to make him confess?
---
The Home Of Halloween At The York Dungeon
November 2017
The York Dungeon
This year, The York Dungeon truly becomes the Home of Halloween, with a host of new events, surprises, and pumpkins a-plenty...
Who says Halloween has to last just one day? For pretty much the whole of October (and a little bit of November) we're giving The York Dungeon a full festive overhaul, with plenty of decorations, and new surprises in every show!
We've also got some brand new, and returning, events* just for Halloween.
The Home of Halloween
Open Late! 28 & 31 October 2017
Trick Or Treat Walking Tours
Our popular family events 21-31 October 2017
Dick is back - New Dick Turpin show at The York Dungeon
Dick Turpin, the infamous 18th century highwayman, will return to York in an exciting new show at The York Dungeon, this month. Visitors will be encouraged to hold on tight to their belongings while they take a seat in the carriage and travel along the York Road, where rumour has it the most notorious York villain has returned. Featuring new gags and special effects, visitors will learn all about Dick Turpin's crimes and how he treated his victims.
12 Clifford Street, York YO1 9RD
www.thedungeons.com/york
Guy Fawkes
might have met his maker at the Houses of Parliament but his story began in York where he was born in 1570!
In this show you'll encounter:
How was the plot foiled?
Who were the conspirators on a secret mission?
What happened to Guy Fawkes after he was caught? (euukk!!)
This is an experience filled with intrigue, conspiracy and danger. Discover The Gunpowder Plot, and what really happened beneath the Houses of Parliament on that November night in 1605.
(Obviously you shouldn't concern yourselves with a certain unlit fuse next to all the gunpowder. Just relax and enjoy the history… it's never been so explosive.)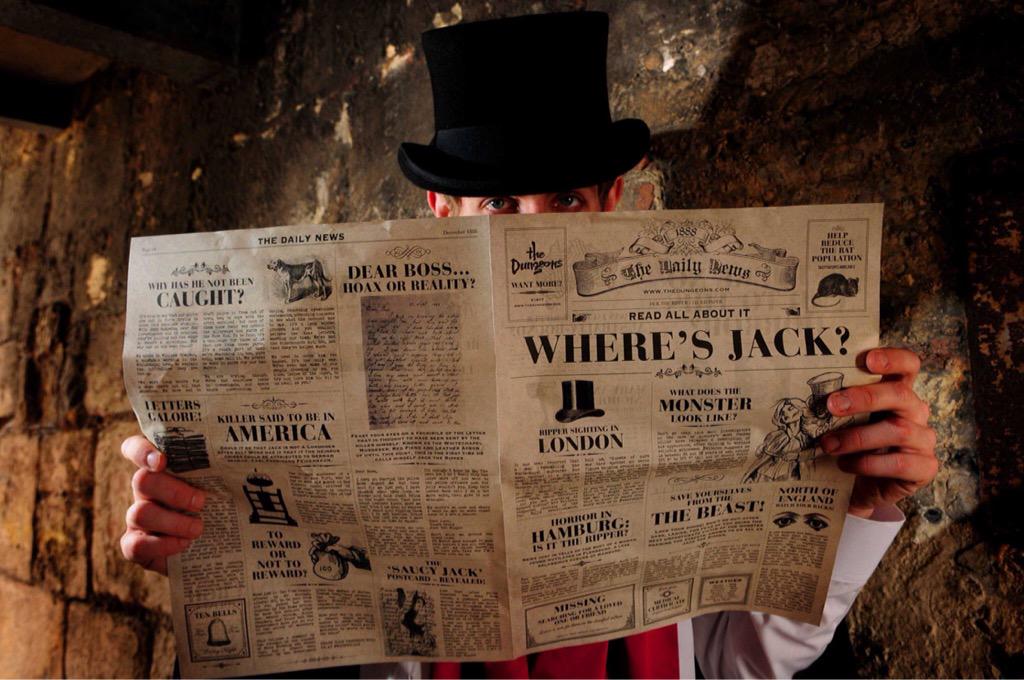 For latest news, live shows and characters follow us on Twitter
@yorkdungeon
Also Follow
@York360
The York Dungeon
Address: 12 Clifford Street, York YO1 9RD
For further information or to pre-book tickets online before your visit please go to thedungeons.com/york/en/ . Reduced prices are available for tickets booked in advance!
For regular news, updates and competitions, The York Dungeon is also on Facebook facebook.com/TheYorkDungeon
Now with even funnier scripts and revamped shows, costumes and sets, we're York's must-see attraction.