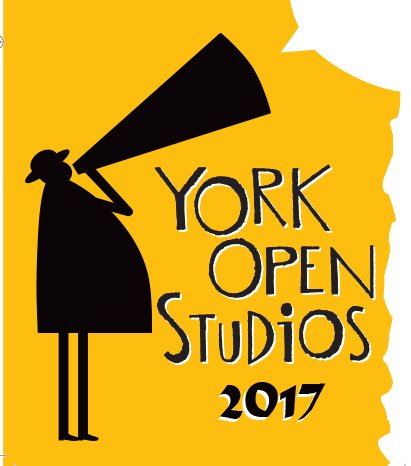 The 16th York Open Studios will be held over two weekends.
Friday 21 April 2017 6pm - 9pm
Saturday 22 April 2017 10am - 6pm
Sunday 23 April 2017 11am - 5pm
Saturday 29 April 2017 10am - 6pm
Sunday 30 April 2017 11am - 5pm
York Open Studios 2017
Hugely popular premier Arts event in York, where over 100 artists this year will open their studios, or exhibit free in other interesting spaces throughout York. Over 70 venues. Look at our website for a list of central places holding our free directories to the event. Taking place over two weekends this event provides endless entertainment and visual delights.
★
yorkopenstudios.co.uk
- Map of all artists.
★
facebook.com/yorkopenstudios
- View courses & workshops.
★
Twitter @YorkOpenStudios
---
Previous Years..
2016 - (above) Steve Campbell, Suzanne Dekker and Freya Horsley
© Emily Sutton (Drawings, paintings and prints)
Paper Cutting by Rosie Scott-Massie
Prints by Milena Dragic
Prints by Mark Hearld