Yorkshire Whisky Festival 2017
Saturday 21 October 2017
Ebor Stand, York Racecourse
The one and only and original Yorkshire Whisky Festival is back!
It doesn't take a genius to work out that this is a must for any whisky fan, fanatic or even whisky newcomer. Not only will you have the chance to taste the best of homegrown whiskies from all over Scotland, but we will also have a good selection of whiskies from all over the world for your delectation. Throw in a smattering of tremendous workshops and 'Under the Counter' drams and you have a fantastic day out on the cards.
For more details on The Yorkshire Whisky Festival please see
thewhiskylounge.com
ParkRun York
Saturdays 9am Start
Show on the map
Double check the latest dates on
facebook
and
parkrun.org.uk
.
★
View our new illustration of York Racecourse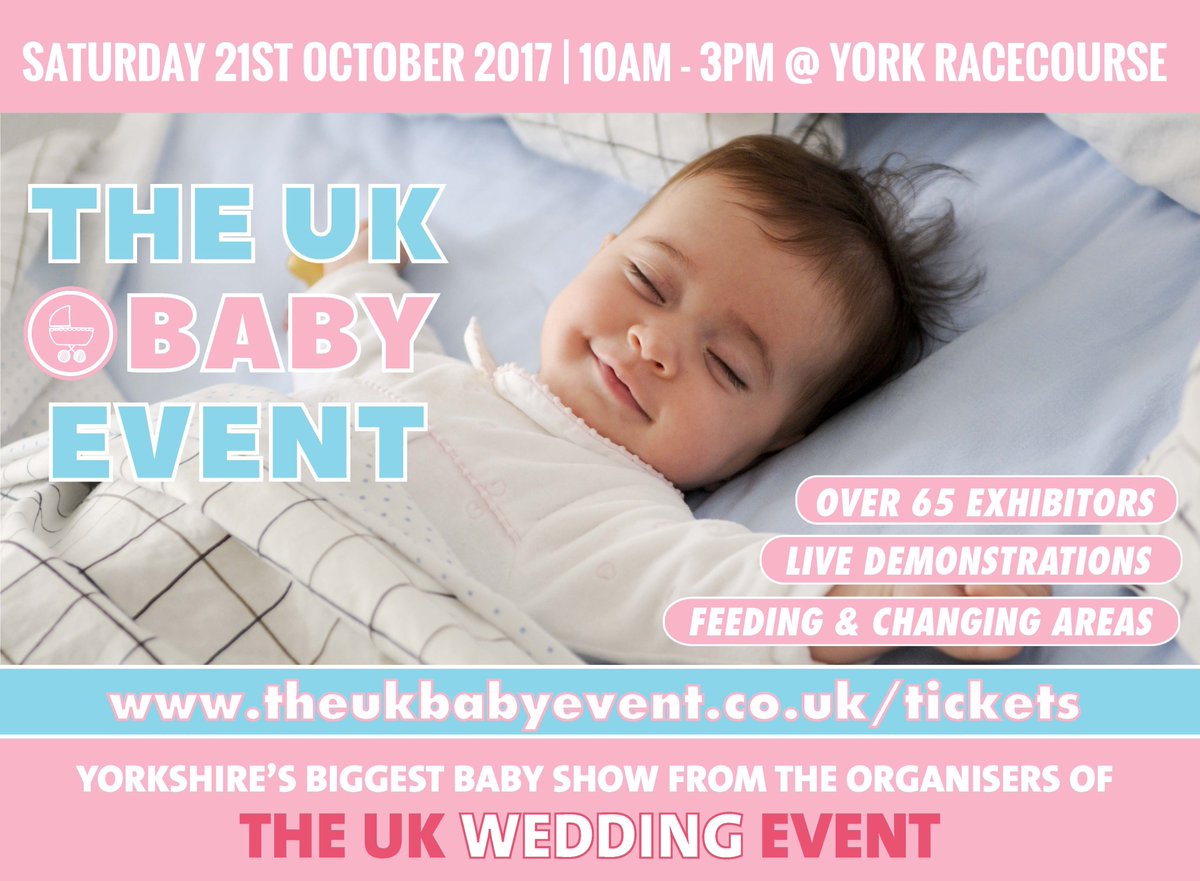 The UK Baby Event
Saturday 21 October 2017
Venue: York Racecourse
Book your tickets now for new and exciting baby and toddler show The UK Baby Event which is coming to York Racecourse on Saturday 21st October and make a big saving. Tickets priced at £2.50 each for a limited time by visiting. www.theukbabyevent.co.uk/tickets
Run & Glow 5K UV Fun Run
"Unfortunately Do2day Limited have to announce, that we have had to cancel Run and Glow"
Saturday 21 October 2017
York Racecourse
Get Ready To Run & Glow At 5k UV Themed Fun Run
Run, Jog, Walk Or Dance?
This is a fun-for-all event, for individuals, friends and families based on an illuminated 5k night course with themed areas around the course. It's your opportunity to shine, wearing your Run and Glow T-shirt, or neon or reflective clothing, and neon glow in the dark paint.
See www.runandglow.co.uk for full details.
Fright Night at York Racecourse
Friday 27 October 2017
Giant Fireworks Display at York Racecourse
Saturday 28 October 2017
Gates open 5pm.
Giant Funfair, Ghost Train, Waltzers, Dodgems, Exciter, Miami, Tagada, High Roller, Giant Funhouse. Food court
Advance family Ticket £19.99 (2 Adults & 2 Children)
On the gate:
Adults £7.99
Children £4.99
OAP and under 3's FREE
Book early to avoid disappointment
Info - 077940 28922
*Rides are separate from ticket prices, ticket price includes; entertainment, security, toilets, free parking and £20 worth of money off vouchers for rides*
More info and advance tickets for both events from
facebook.com/RaptureEventsLimited/
Gunpowder Plot 10km Run
Sunday 5 November 2017
York Knavesmire
Introducing the latest See York Run York running event - the Gunpowder Plot 10km, a 2 lap route around York Knavesmire.
Remember, remember the 5th of November.......Did you know the infamous Guy Fawkes, the brain behind the failed Gunpowder Plot was born and raised in York? Join us for the Gunpowder Plot 10km, a 2 lap race around York's Knavesmire. The course is overlooked by the grandstands of the racecourse, Terry's clock tower and Goddard's (once the home of the Terry family). The race is off road and the terrain includes both path and grass. All finishers will receive a bespoke medal and a goody bag.
Register
Living North's Yorkshire Christmas Fair
Thursday 9 - Sunday 12 November 2017
York Racecourse
Living North's Yorkshire Christmas Fair brings together more than 250 handpicked exhibitors from across the regions and beyond. This event provides an unparalleled Christmas shopping experience with artisan producers, gift retailers, designers, bespoke interior accessories, beauty and fashion.
Bump & Baby Expo, York 2018 - York Racecourse
8 April - 8 February 2018
From thinking about starting a family to pregnancy and up to raising toddlers, the Bump and Baby Expo is the baby fair for new families, growing families, grandparents and caregivers of young children.
Highlighting the finest local baby related businesses, attendees can: check out the latest parenting products, prenatal and baby accessories, services and trends from baby carriers to prams; speak to experts about topics ranging from fertility and pregnancy to childbirth, prenatal health to postpartum wellness, feeding and nappies and lots more; make new friends, meet families just like yours. Enter the Big Prize Draw, visit the Relaxation Zone, listen to a seminar, or just stroll through the baby show to browse and shop.
www.bumpandbabyexpo.co.uk