York Concerts
For details of all events visit
york.ac.uk
Box Office 01904 322439 boxoffice@york.ac.uk
★
Programme
See also..
★
Live Music at the Black Swan Folk Club
♫
Music at York Barbican
♫
National Centre For Early Music
York Summer 10km
Friday 7 June 2019
Venue: York Sports Village
The 2nd of our seasonal 10km series!
The events take part on a Friday evening, one race per season.. The events all take place at the York Sport Cycle Circuit.
Each runner will receive a bespoke medal, designed by local York artist, Elliot Harrison.
You can either sign up for one event or join us for all four and collect all 4 seasonal medals.
Those who take part in all 4 events, will also receive a finishers t-shirt after the final winter event in December.
The events will be chip timed.
There will be home-made cakes and treats at the finish for all.
Facebook Event and Signup Here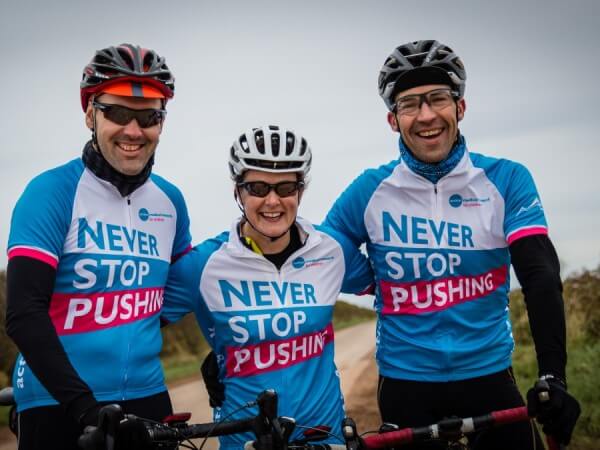 Action Medical Research York Ride 100
📅
Sunday 18 August 2019
Sports Centre, University Of York. YO10 5NA
An outstanding cycling experience in an area of exceptional beauty
The Vale of York, Yorkshire Wolds and the Howardian Hills (an Area of Outstanding Natural Beauty) are just some of the highlights you'll see on the York 100 charity cycling sportive. You can experience some of the best cycling terrain in England on this bike ride raising funds for vital medical research to help sick and disabled babies and children.
If you are relatively new to cycling you may want to try our Classic 68 mile route which will provide you with a great ride and a fantastic challenge. Or if you're an experienced cyclist or sportive rider the Champion route at 103 miles is the perfect distance to push yourself to the limit.
Sign up at www.action.org.uk
Join the Action Medical Research team on this charity cycling event and enjoy a great day in the saddle with first class support throughout the day.
Volunteers required on the day to hand out medals at the finish line (a great job for families and children), contact Georgina gthornton@action.org.uk if you are able to lend a helping hand!
St Leonard's Hospice - Paws For A Cause 2019
📅
Sunday 1 September 2019
Ron Cooke Hub, York University
Calling all pooches... grab your leads, drag along your owners and join us for 'Paws for a Cause' - our annual sponsored dog walk! You'll receive a certificate for your kennel, a doggy bag and a bandana just for taking part. There's a 4 mile route or if you're a puppy or have young handlers, then you can opt for the gentler 1 mile route instead.
After the walk there will be all sorts of stalls and games to get involved in, starting from 12noon.
Events fundraiser, Katie Ayrton, said "Paws for a Cause is a great way to support the Hospice and have a fun day out with your four-legged friend – whilst meeting lots of other dogs and dog owners! All dogs will receive a certificate for their kennel and a goody bag for taking part. I'd like to thank the Minster Veterinary Practice for sponsoring this event!
Check-in starts at 9:15am for the 4 mile route, with the walk beginning at 10am.
Check-in for the shorter 1 mile route starts at 10:30am with the walk beginning at 11:15am. Strut your stuff in one of the Fun Dog Classes which start at 12noon; Cutest Canine, Scruffiest Mutt, Waggiest Tail, Best Trick, Best Veteran (7 years +), Favourite Family (2 dogs minimum from same family, 14 legs maximum).
Entry costs £7 for the walk, with classes at £2 each.
Why not set up a fundraising page to boost your sponsorship on our website?
To sign up click the link below:
stleonardshospice.org.uk
For further details or help signing up, please call 01904 777 777.