Live at the Theatre Royal with Ed Byrne
Thursday 1 July 2021
York Theatre Royal
St. Leonard's Place, York YO1 7HD
★
yorktheatreroyal.co.uk
Box Office Tel: 01904 623 568
★
Photo of York Theatre Royal
★
Spring Brochure 2019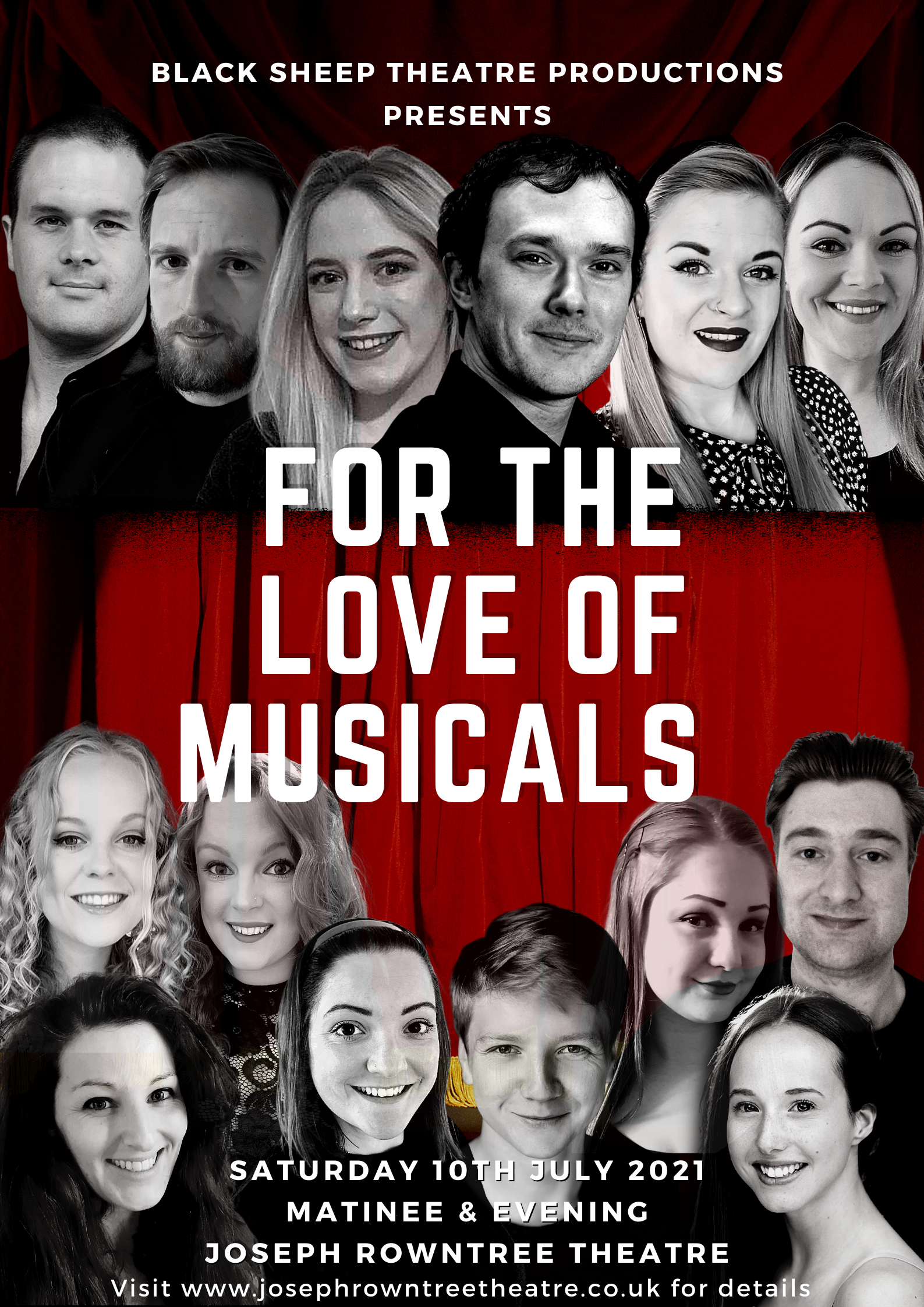 For The Love Of Musicals
Saturday 10 July 2021
Joseph Rowntree Theatre
Songs ranging from Annie Get Your Gun, through the classics and all the way to more recent shows such as Dear Evan Hansen. Join Musical Director Matthew Clare and his merry band for a concert of delights as they prove that "There's No Business Like Show Business".
A fundraising event for the Joseph Rowntree Theatre.
www.josephrowntreetheatre.co.uk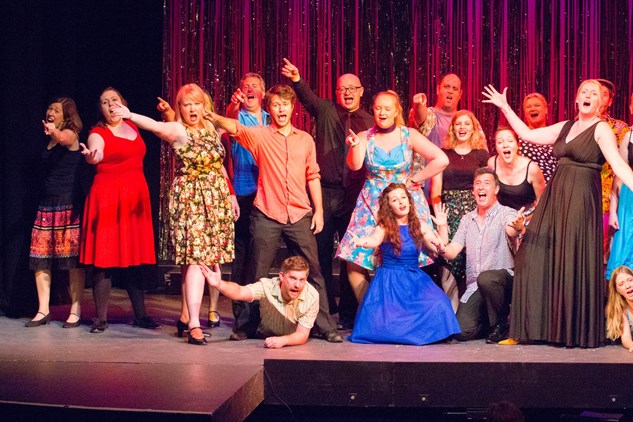 The Mikado AND HMS Pinafore - Staged Concerts
Thursday 29 - Saturday 31 July 2021
Joseph Rowntree Theatre
Joseph Rowntree Theatre Company, the theatre's in-house performing team, are producing two semi-staged musical classics – Gilbert and Sullivan's biggest hits, HMS Pinafore and The Mikado. Brimming with popular tunes and brilliant characters, come along and enjoy the topsy-turvy musical madness, with all profits going straight back to the Theatre.
A fundraising show for Joseph Rowntree Theatre. Registered Charity No. 1098329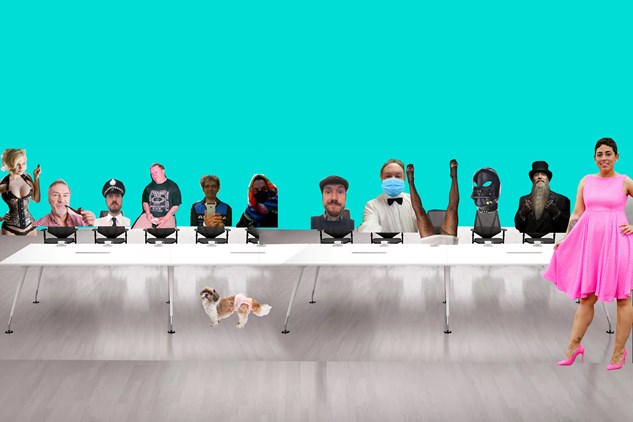 THE LOCAL AUTHORITY (A Pandemic Comedy)
Thursday 5 - Saturday 7 August 2021
JOSEPH ROUNTREE THEATRE
NALOXONE THEATRE ENSEMBLE
Proudly present
A lock-down comedy.
-
Top brass embezzlers, secret alcoholism, wig abusing, indiscriminate dogging, drug dealing, inappropriate language, scantily clad hookers, community dogging by-laws, jittery policemen and poodle bullying. Just another local authority council meeting really. Strap your sens in, it's going to be a bumpy ride.
THE LOCAL AUTHORITY
by TOM WILSON
5th, 6th 7th AUGUST (7.30pm)
Saturday 7th matinee (2.30pm)
All tickets £12
Over 16's only
Adult content
As the seating is limited
we do advise you to please book early.
Tickets:
THE JOSEPH ROWNTREE THEATRE
HAXBY ROAD, YORK
YO31 8TA
01904 50 1935
boxoffice@jrtheatre.co.uk
Alice In Wonderland - YHA York
Saturday 7 - Sunday 29 August 2021
YHA York, Clifton, Water End
Follow Alice down the rabbit hole as Same Difference Arts present this brand new production of Alice in Wonderland. This energetic and hilarious re-telling of the iconic story finds Alice in a world of wonder. Alice encounters the unforgettable Mad Hatter, a fuzzy White Rabbit, the mean queen of Hearts and many more fantastic characters. Let's help Alice can grow in confidence and find her way home.
This highly interactive show will have families joining in, helping Alice along her journey, with song and laughter throughout.
Children old and young alike are invited to bring your own picnic or favourite piece of cake, and join in our tea party in the garden.
'Creative, engaging, hilarious we didn't want it to end!'. Audience Member
' A non-stop magical mystery tour of Alice's mind...best enjoyed with Battenburg.' Audience Member
Covid 19 safety
- Ticket numbers and audience size will be restricted to follow socal distance guidelines in place at the time of the event.
- If for any reason the event is cancelled or the date changed, audience members will be offered a full refund or exchange of tickets.
Tickets
Olga Koch Homecoming Tour
Friday 8 October 2021
Theatre@41 Monkgate, York
York's Theatre@41 hosts acclaimed comedian in new tour
Theatre@41 is set to welcome top stand-up comedian Olga Koch as part of a new Autumn Season.
Edinburgh Comedy Award Nominee Olga announces her 2021 UK tour dates today (Friday June 9 2021) with her third show Homecoming. And tickets are now on sale for her York performance on October 8.
"What does it mean to belong and where is home?"… With her new passport in hand, Homecoming will see Olga try to figure out who on earth she is as an immigrant and certified teen drama queen!
Amidst a wave of acclaim and accolades, Olga was nominated for the Best Newcomer Award at the 2018 Edinburgh Fringe Festival with her debut, FIGHT - a multimedia extravaganza that took her audience through the making of modern Russia. The show went on to have a successful 2019 UK tour and has since been aired as a special for BBC Radio 4 and is being adapted as a TV sitcom.
Olga's If/Then debuted at Edinburgh before touring the UK and was nominated for Best Show at Leicester Comedy Festival - it is also now being developed for television.
And talking TV, Olga's many appearances include BBC's QI, Mock The Week, King Gary, The New Comedy Show and Channel 4's Sparks. The busy comedian has also recently released a podcast with BBC Sounds called Tech Tech Boom and her very own BBC Radio 4 show.
Olga said: "After various attempts to bring this show to life, I (a standup comedian who hopefully hasn't forgotten how to do standup) cannot wait to bring this feel-good extravaganza to an audience (who hopefully hasn't forgotten how to laugh)."
Olga's Homecoming forms part of an exciting full programme of events here at Monkgate - check out the rest of our What's On listings for Autumn and book tickets at
Tickets