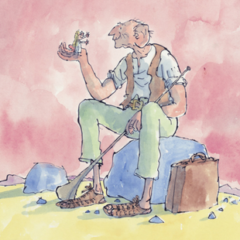 The BFG In Pictures
📅
12 October 2018 - 24 February 2019
York Art Gallery
A touring exhibition from House of Illustration,
curated by Quentin Blake
The BFG in Pictures is an exhibition of original Quentin Blake illustrations, prepared for Roald Dahl's classic story The BFG.
The exhibition, curated by Quentin Blake, will contain 40 original artworks, including rarely seen unpublished illustrations of The BFG.
These illustrations were included in first designs but then, after consultation with Dahl, were not used when the book was published for the first time in 1982. They provide a unique insight into the character development of one of the most iconic characters in children's literature.
These unpublished illustrations will be exhibited alongside the final illustrations for the book, providing a fascinating insight into the collaboration between author and illustration, and a glimpse of a BFG that might have been…
★ York Art Gallery -
Show on map
★
Photo of York Art Gallery
★
www.yorkartgallery.org.uk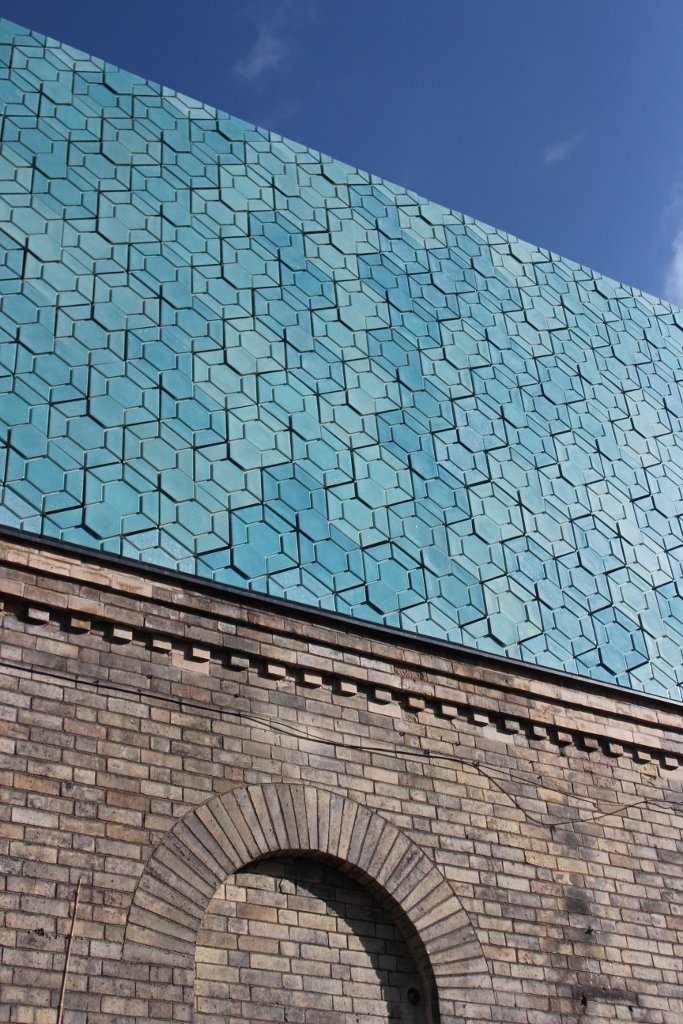 York Art Gallery
Kaiser Chiefs explore the boundaries between art and music this winter in a unique and experimental exhibition.
Using their position as pop musicians as a starting point, Kaiser Chiefs have chosen to rethink sound as a medium, inviting visitors to join them in exploring the edges between music, art, creation and performance.
The exhibition includes works by internationally regarded sound artists, a "set list" of songs in response to works from York Art Gallery's collection and a silent gig - using light and colour and projected lyrics to create an immersive environment that offers visitors a reconfigured experience of a live music show.
"We really enjoyed taking our family to see this new modern exhibition, it was a welcome addition to the gallery. Well done York Art Gallery! Well worth a visit, and seeing the BFG drawings at the same time was a bonus"
- York360 Review
Ruskin, Turner & The Storm Cloud
📅
29 March - 23 June 2019
York Art Gallery
Ruskin, Turner & the Storm Cloud: Watercolours and Drawings is a major new exhibition to mark the 200th anniversary of the birth of artist and art critic John Ruskin.
It will consider Ruskin's relationship with Turner, as well as his concerns about the environment and well-being, which were prominent themes in his work and writings.
New research, new commissions and an exhibition book will also explore these themes through multiple lenses, as we bring together the new research of artists, climate change scientists, art historians and curators.
This partnership exhibition between York Art Gallery and Abbot Hall Art Gallery, Kendal, Cumbria, will show their Turner and Ruskin collections together for the first time, complemented by substantial loans from national and regional collections.
After York Art Gallery, the exhibition will also be on display at Abbot Hall Art Gallery from July 11 to October 5 2019
Image: John Ruskin, 'The View from My Window, Mornex', watercolour, Lakeland Arts, 1862
Museum Of Broken Relationships
📅
29 March - 23 June 2019
York Art Gallery
Just as Britain is set to break up with the European Union, York Castle Museum brings a collection of stories and symbolic possessions to the city which relate to the ways we fall out of love.
Always heartfelt, sometimes humorous and often deeply moving, the collections from the Museum of Broken Relationships in Zagreb, Croatia, will be enriched with objects from York's collections which illustrate a key moment in a relationship breaking down.
It will consider this from a national level, such as the divisions caused by war, religion and politics, but also include those individual stories which say something much more personal about how we all cope when love falls apart.
The exhibition will also feature new stories brought together especially for the exhibition through an appeal to local communities.