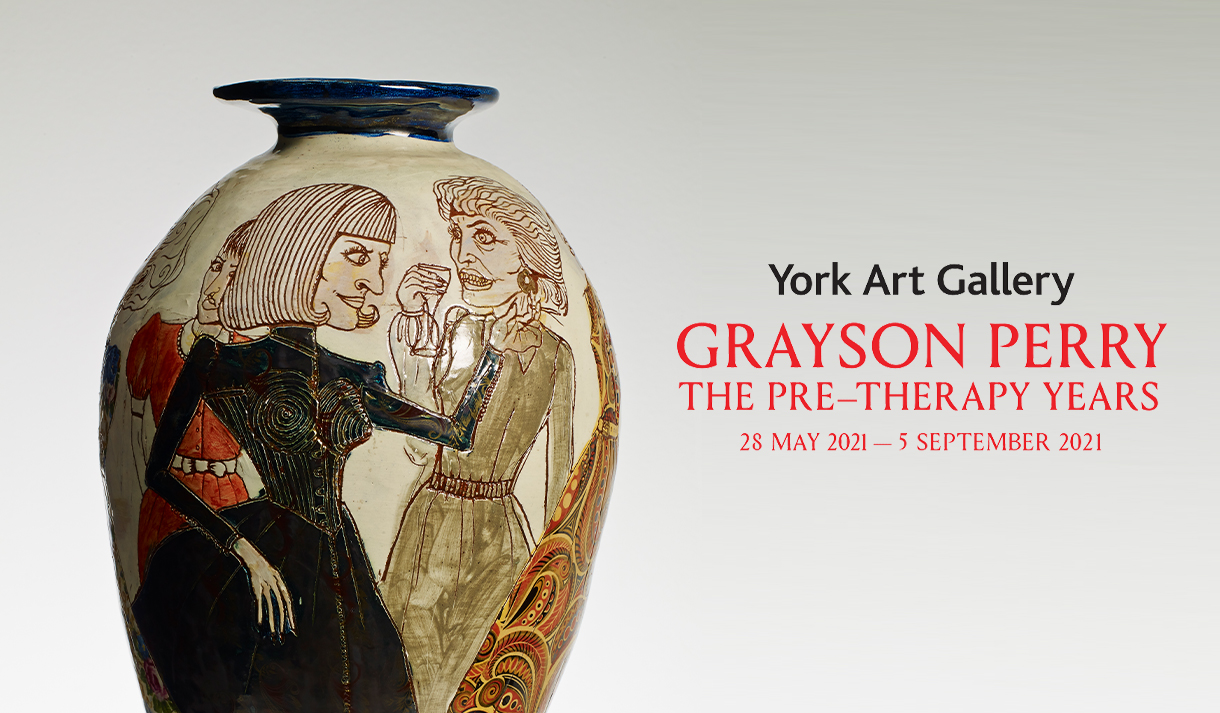 Grayson Perry: The Pre-Therapy Years
📅
28 May - 5 September 2021
York Art Gallery
A major new exhibition featuring the earliest works and "lost pots" off one of Britain's most well known artists.
Grayson Perry: The Pre-Therapy Years will be showcased at the Centre of Ceramic Art (CoCA). The touring exhibition, developed by the Holburne Museum in Bath, is the first to celebrate Grayson Perry's earliest forays into the art world and will re-introduce the explosive and creative works he made between 1982 and 1994.
The remarkable 70 works included in the exhibition have been crowd-sourced following a national public appeal. These 'lost' pots will be on display together for the first time since they were made.
Dr Helen Walsh, curator of ceramics, said:
"We are delighted to be showcasing the ground-breaking early works of such a renowned and influential artist.
"It is fascinating to see how his craft has progressed and evolved since he began working as an artist. His early ceramic works show that the distinctive style, themes and characters have always been central in his decoration.
"To be able to bring these works together for public display, many of which are usually hidden away in private collections, is absolutely thrilling.
"We are very much looking forward to seeing Grayson Perry's ceramic works displayed in the beautiful Centre of Ceramic Art at York Art Gallery alongside our own collection of Britsih Studio Ceramics."
Grayson Perry notes,
"This show has been such a joy to put together, I am really looking forward to seeing these early works again many of which I have not seen since the eighties. It is as near as I will ever get to meeting myself as a young man, an angrier, priapic me with huge energy but a much smaller wardrobe."
★ York Art Gallery -
Show on map
★
Photo of York Art Gallery
★
www.yorkartgallery.org.uk