'Art in the Park' - local artists' work will be on display. The brief was "Rowntree Park shown through a decade/art style of the last 100 years".

Happy Birthday Rowntree Park! It was on the 16th of July 1921 that the people of York were gifted the park by the Rowntree family. The park is a memorial park, a peace park and York's first municipal park.
Moth and Magpie
'Time And Tide' Jewellery Exhibition
Opening Saturday 4th September 2021
Pyramid Gallery, 43 Stonegate, York YO1 8AW
★
pyramidgallery.com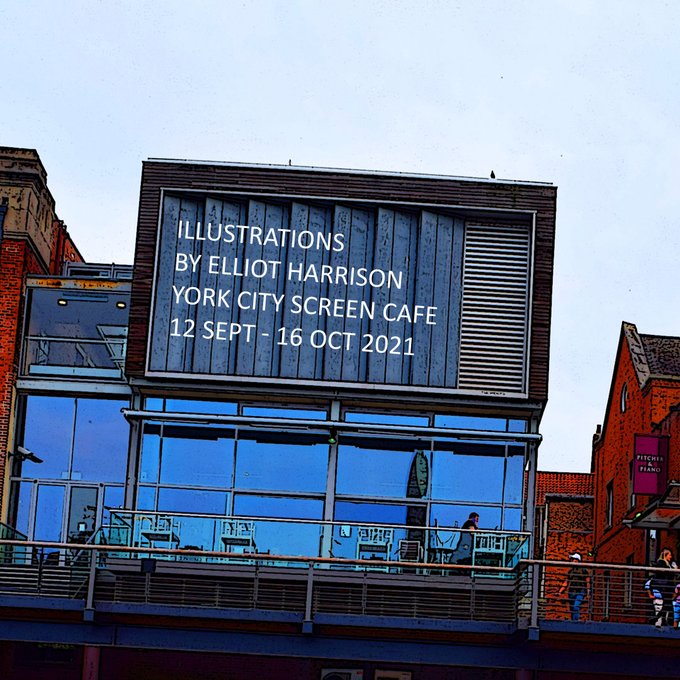 NEW EXHIBITION: Illustrations by Elliot Harrison
Venue: York City Screen Cafe.
12 Sept - 16 Oct 2021
See the York Pound and new Rowntree Park fine art print.
You can follow Elliot's artwork on
Instagram