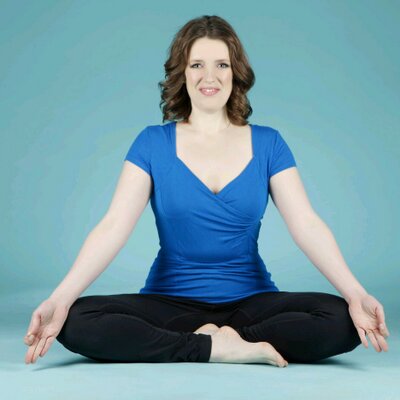 Yoga For Everyone
St Clement's Church Vestry, Off Scarcroft Road
Yoga class for all. Beginners welcome. Postures, breathing and relaxation to tone, extend and release with Anna Semlyen, insured, qualified teacher. Equipment provided.
yogainyork.co.uk
Laughter Class
📅
27 February - 27 November 2019
The Knavesmire Pub, Albemarle Rd York
Last Weds of the month Laughter class at 7.30pm with qualified laughter leader Anna Semlyen. Beginners welcome. We laugh with drama games and breathing. Its easy. Soon its real laughter which has outstanding health benefits.
yogainyork.co.uk
Rowntree Park Events

Music in the park
The events are all free and everyone is welcome. Events take place in the area below the cafe unless otherwise indicated.
Sunday 25th August - Pen and Stu (2pm) and Lucy's Pop Choir (3pm)
Sunday 1st September - Saxforte (12.30pm) and Tim Phelby (2pm)
Sunday 8th September - Oiteag (1.30pm)
Sunday 15th September - Norwegian Band: Musikkforeningen Viken (2pm)
Sunday 22nd September - Femme Fortissimo (1-3pm)

Hippy Stitch - Tree Leaves Yarn Bombing
Have you visited the wonderful yarn art installation in Rowntree Park? Based near the tennis courts, you can see the wonderful creations made by Hippy Stitch, our craft group and many others!

The King of the Birds Trail
Gerard Hobson's amazing 'King of the Birds' trail will remain up in the park through the summer. Pick up a guide from the cafe for only £1 and follow the trail around the park, looking out for his wooden creations up high and taking part in the story. Great fun for all ages!

Saturday 7th Sept - Festival of Cycling
Croquet: Play-in-a-Day
📅
Monday 26 August 2019
York Croquet Club, Scarcroft Green, York YO24 1DD
Think sun – think summer – think croquet! Play-in-a-Day offers a one-day experience of Association Croquet. Learn the basic technique, tactics and rules of this absorbing game. Croquet is companionable, strategic and enjoyable, and can be played on equal terms by people regardless of gender or age. Booking is essential: the day costs £25 and runs from 10 am to 4 pm. We have excellent lawns and all equipment is supplied. The York Croquet Club website www.yorkcroquet.org has a lot more information. To book a place or find out more please contact John Harris on 01904 620211 or email yorkcroquet@gmail.com
See A National Croquet Final In York – For Free!
📅
Sunday 15 September 2019
York Croquet Club, Scarcroft Green, York YO24 1DD
Top-flight croquet comes to York in mid-September – and spectators are welcome free of charge to see the final of the National Short Croquet Competition. Simply turn up at the York Croquet Club lawns on Scarcroft Road between 10 am and 4 pm and stay for as long, or as little, as you like. Matches will be taking place on two lawns as the players compete for the National Short Lawn Trophy – feel free to move as you wish from one game to another. Refreshments will be available and people will be more than willing to answer any questions you may have about this absorbing strategic game. To find out more about croquet or York Croquet Club please ring John Harris on 01904 620211 or email yorkcroquet@gmail.com
yorkcroquet.org
Evening With Paul Berriff
📅
Monday 23 September 2019
Everyman Cinema, Blossom Street, York
Come and meet BAFTA winner Paul Berriff at Everyman Cinema York and hear him speak about his life and career as a photographer and filmmaker, in a career spanning 50 years from the 1960s to the present day.
Paul will speak about his early influences as a 1950s paper boy, his time as a young press photographer for the Yorkshire Evening Post, and onto his days with the BBC and as an independent film maker.
During this time Paul met and photographed many young bands and artists who later became household names such as The Beatles, The Rolling Stones, Pink Floyd, Jimi Hendrix and Sandie Shaw. He covered The Troubles in Northern Ireland, worked on the James Bond 'Live and Let Die' film set and filmed with Prince Charles for a year. He is the only director/ producer to have been given permission to follow the lives of NASA shuttle astronauts and their families as they prepared for launch.
Being a film maker can be a hazardous affair and Paul has experienced his fair share of danger, surviving four near-death experiences - leaping from a sinking ship in the North Sea, being blown from the top of an exploding volcano in Nicaragua, walking away from a major helicopter crash in the Scottish Cairngorms, and miraculously surviving (along with his film camera) the collapse of the Twin Towers on 9/11.
Paul's talk will be accompanied by photographs and film footage of the events he's captured.
Tickets £20 including a welcome drink and canapes. Proceeds in aid of St Leonard's!
stleonardshospice.org.uk
Silk Scarf Workshop
📅
Saturday 28 September 2019
The Creative Studio, York
Spend the day in beautiful York creating a stunning silk scarf to take home.
​Get creative in our Art of Devoré workshops discovering printing techniques, experimenting on silk samples and hand-printing your very own silk scarf, all under the guidance of Natalie and Ruth.
​"Thank you so much for a brilliant day. Surprised myself with the end result. A beautiful scarf to treasure and wear with pride." Rachel
​Our step-by-step introduction to devoré (a technique of creating 'cut work' in fabric) is suitable for all levels of experience, and is the perfect opportunity to get creative, have fun and learn a new skill. Each workshop includes a light lunch, and participants will take home four silk samples alongside their unique, hand-dyed silk scarf.
Cost for full day: £120 (including lunch)
​Workshop places fill up fast, contact us now to book your place!
We can also cater for parties and groups, please drop up an email to enquire. Please note our workshops are not suitable if you are pregnant or under 16.
To book email: info@natalieruth.co.uk
Halloween Tales & Treats
📅
Wednesday 30 & Thursday 31 October 2019
Trafalgar Bay Pub, 7, Nunnery Lane, York
8pm.
Join storyteller Helen at the fireside for a celebration of all things Halloween. Listen to dark ghost tales from Yorkshire, learn of Halloween customs and partake of Halloween treats.
Themed cocktails and hot drinks available from the bar (pay separately) Please ARRIVE by 745 pm.
From 945 pm there is a chance to have a mini Tarot reading on a pay as you feel basis. All proceeds from the readings will go towards Helen's chosen charity: Alzheimer's Trust. Please find booking details at yorkshirestoryteller.com. Advance booking essential.