Train To Teach - York
Thursday 16 January 2020
Park Inn By Radisson
A national recruitment campaign is coming to York to encourage local people to consider joining a unique profession that shapes the lives of the next generation.
Anyone interested in finding out more about the benefits and rewards of teaching can visit the Train to Teach event at the Park Inn by Radisson, York City Centre, North Street, York, YO1 6JF on Thursday 16 January from 4.30pm to 8pm.
Almost 9,000 people attended last year's events, which are organised across different towns and cities by the national Get Into Teaching campaign, from the Department for Education.
At the event, experienced teacher training advisors will be on hand to guide aspiring teachers through the training options and next steps. Representatives from schools and universities that provide teacher training will also be there with insights into how to make a strong application.
Information will be available about the latest financial support people could receive to train, and the opportunities for career progression. You could receive a £26,000 tax-free bursary to train as a teacher and newly-qualified teachers start on a minimum starting salary of £24,000 to £30,000, depending on location.
Applications for teacher training, starting in September 2020, are now open.
To find our more and see the range of events being held this term, visit:
here
, or call the Get Into Teaching Line on 0800 389 2500.
Rowntree Park Events
Big Kids Forest School
Our monthly 'Big Kids' forest school has proved a real success with each month selling out fast. We are happy to announce two new dates for 2020 and booking is now open:
Saturday 18th January 1-2.30pm
Saturday 15th February 1-2.30pm
You can read more about the events and how to book a place here. It is only £6 for members and £7.50 for non-members.
Forest School for 2-5 year olds
- The current block is coming to an end this week. There will be no forest school in January but we will be back in February. Therefore booking details will be released first to members in the January newsletter.
The Very Young Friends of Rowntree Park
The VYF will be back on the first Thursday in February. This lovely group is aimed at 1-5-year-olds and is about exploring the world around us and growing a love and understanding of nature. We have a range of activities including a craft and a hot chocolate. This is FREE for members and £1 for non-members.
They meet at 10 am-11am at the Woodland story circle in the park (near the Cameron Grove entrance). New members - so come along! It is free to members and £1 per family otherwise.
Tai Chi in the park
- Saturday mornings 9am
Join Richard, an instructor with over 35 years experience, for his Saturday morning sessions in the park. Tai Chi combines deep breathing and relaxation with flowing movements. It is said to have many health benefits including reducing stress, improving sleep, helps cognition and balance and more! This session is aimed at adults and is 'pay as you feel'. Richard has kindly offered to donate some money from these sessions towards the Friends and the upkeep of the park. And yes, this is outdoors, so you will need to dress for the weather!
❤️
rowntreeparkblog.wordpress.com
❤️
facebook
Alex Wilson: Gravity Lecture
Thursday 30 January 2020
St Peter's School York
A member of the Gravity team will describe the iterative design and the testing path that led to the current fully 3D printed Gravity Jet Suit and how 3D printing made the real-life Iron Man suit possible. Design for 3D printing in metal and polymer allows rapid prototyping and testing of high-performance systems such as rocket engines.
More..
Simon Goodwin: Stargazing Evening
Wednesday 5 February 2020
St Peter's School York
We have now discovered over 4000 planets around other stars, and we will have the technology to look for alien life on some of these planets within the next few years.
What are we looking for? What might we find?
More..
Valentine's Day Wine Tasting
Friday 14 February 2020
De Grey Rooms, York
Celebrate Valentine's Day in the warmth of our glorious Cocktail Bar as you sample the finest wines offered by local suppliers, Majestic. In this accessible tasting session compare tasting notes, learn more about the process of making wine and how this can alter their flavours, and begin to develop a pallet for the global wines on offer. With wines from Italy, New Zealand, Romania and Argentina this exploration is sure to provide something new for everyone.
This event is strictly for those over the age of 18, proof of age may be required when booking tickets and upon arrival.
Tickets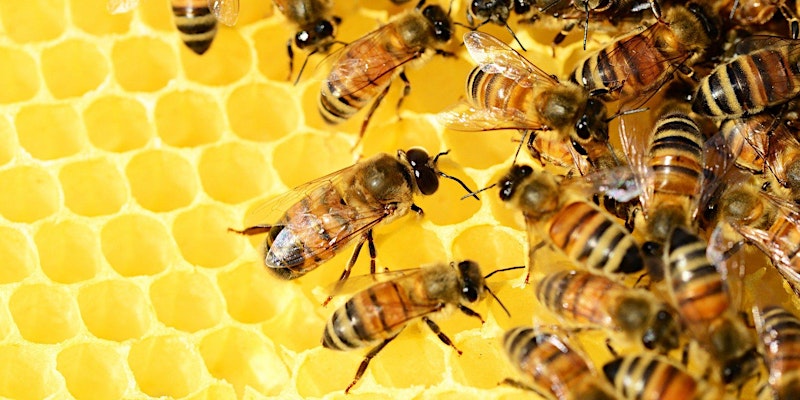 Introduction To Beekeeping
Saturday 22 February 2020
Dunnington, York, YO19 5SN
On this workshop you will learn about the basic biology and life-cycle of the honeybee and how it relates to practical application in the field.
This workshop is being run by Beekeeping Academy Ltd in association with the Biorenewables Development Centre and Abelo Ltd. Abelo Ltd was established in 2011 with the aim of supplying top quality beekeeping products across the UK and offer a wide range of affordable products suitable for the hobbyist or commercial beekeeper.
More..
Catherine Fox And Anglican Women
Thursday 19 March 2020
St Peter's School York
Catherine Fox: The Lindchester Chronicles
Academic and author Catherine Fox is best known for her Lindchester trilogy, chronicling the life and characters of a fictional diocese in today's Church of England.
"Catherine Fox's glorious Lindchester series is the twenty-first-century answer to Trollope's Barchester – but Trollope was never so funny, so fundamentally kind, or so mischievously attentive to grace." - Francis Spufford, author of Golden Hill.
Dr Catherine Fox is a senior lecturer in Creative Writing at Manchester Metropolitan University, and academic director of The Manchester Writing School. As Catherine Fox, she is author of seven novels that explore themes of the spiritual and the physical with insight and humour. She will tell us more about her writing and the captivating, funny and all too human world of the church in Lindchester.
AND: Anglican Women Novelists: from Charlotte Brontë to P.D. James.
With Judith Maltby and Alison Shell
What do the novelists Charlotte Brontë, Charlotte M. Yonge, Rose Macaulay, Dorothy L. Sayers, Barbara Pym, Iris Murdoch and P.D. James all have in common? These women, and others, were inspired to write fiction through their relationship with the Church of England.
In discussion with Dr Catherine Wilcox, the Revd Canon Dr Judith Maltby and Professor Alison Shell will explore Anglicanism through these writers fiction and their fiction through their Anglicanism. The work of these authors covers a range of literary genres, from life-writing and whodunnits through social comedy, children's books and supernatural fiction. Spanning writers from the nineteenth to the twenty-first century, they testify both to the developments in Anglicanism over the past two centuries and the changing roles of women within the Church of England and wider society.
yorkliteraturefestival.co.uk
Suzannah Lipscomb – Women, Sex and Power in the Sixteenth Century
Friday 20 March 2020
St Peter's School York
Most of the women who ever lived left no trace on the record of history and everything we've known about ordinary women suggests they were powerless and downtrodden. Professor Suzannah Lipscomb brings us a different story and allows us to hear the voices of sixteenth-century women, telling us the realities of their lives and showing us the ways in which they could be powerful.
Professor Lipscomb is a well-known British historian, academic and TV presenter who has written and appeared in a number of television and radio programmes about British history. In January 2019 she was appointed to a personal chair as Professor of History at the University of Roehampton.
Book Tickets
Melvyn Bragg – Love Without End
Saturday 21 March 2020
Venue: St Peter's School York
Melvyn Bragg is best known for The South Bank Show and In Our Time on BBC Radio 4. He is also an accomplished novelist and his works have twice been longlisted for the Man Booker Prize. In Love Without End, Bragg brings the 12th-century into the 21st as he breathes fresh life into one of history's most remarkable and enduring love stories. Heloise arrives in Paris bent on entering its masculine world of learning. The brilliant, radical philosopher, Peter Abelard, consents to be her tutor but what starts out as a meeting of minds turns into a passionate, dangerous love affair which sends shockwaves throughout the country and incurs terrible retribution.
The Yorkshire Shepherdess - An Evening With Amanda
Sunday 22 March 2020
St Peter's School York
Amanda Owen and her family live a life that has almost gone, one ruled by the seasons and her animals. Home is Ravenseat, a 2,000 acre hill farm at the head of Swaledale, one of the highest, most remote places in England. Her first book, The Yorkshire Shepherdess, is a funny, heart-warming and uplifting account of her transformation from Huddersfield townie to rural sheep farmer. She's since penned A Year in the Life of the Yorkshire Shepherdess and appeared on numerous TV shows.
Tickets
Melanie Reid – 'The World I Fell Out Of'
Tuesday 24 March 2020
St Peter's School York
On Good Friday, 2010, Melanie Reid fell from her horse, breaking her neck and fracturing her lower back. She was 52. Paralysed from the top of her chest down, she was to spend almost a year in hospital, determinedly working towards gaining as much movement in her limbs as possible, and learning to navigate her way through a world that had previously been invisible to her. As a journalist Melanie had always turned to words and now, on a spinal ward peopled by an extraordinary array of individuals who were similarly at sea, she decided that writing would be her lifeline. The World I Fell Out Of is an account of that year, and of those that followed. It is the untold 'back story' behind Melanie's award-winning 'Spinal Column' in The Times Magazine and a testament to 'the art of getting on with it'.
Melanie will be in conversation with Sarah Maine, another writer whose heart is in Scotland. The latest of her three novels, Women of the Dunes, was recently Waterstones' Scottish Book of the Month.
Tickets
Kirsty Wark – 'The House By The Loch'
Thursday 26 March 2020
St Peter's School York
Kirsty Wark is a journalist, broadcaster and writer who has presented a wide range of BBC programmes over the past thirty years, from the ground-breaking Late Show to Newsnight .
Join Kirsty as she discusses her latest novel, 'The House by the Loch', a sweeping, atmospheric novel of family drama and long-hidden secrets, set in the beautiful Scottish countryside. The novel is inspired in part by the author's childhood memories and her late father. It is a story of the bonds between generations, the need to belong and the devastating consequences of family secrets. Kirsty writes about family in all its loving complexity, and the way it can, and must, remake itself endlessly in order to make peace with the past.
Kirsty has won several major awards for her work, including BAFTA Awards for Outstanding Contribution to Broadcasting, Journalist of the Year and Best Television Presenter. Her debut novel, 'The Legacy of Elizabeth Pringle', was published in March 2014 and shortlisted for the Saltire First Book of the Year Award, as well as nominated for the 2016 International DUBLIN Literary Award.
Kirsty will be in conversation with Ben Fuller, of St Peter's School.
Book Tickets
Kate Humble - Thinking On My Feet
Thursday 23 April 2020
St Peter's School York
Join farmer, author and TV presenter Kate Humble for a fascinating talk about her life working with animals and wildlife, the far flung places that work has taken her to and the inspiring and dedicated people she has met on her travels. Plus a unique chance to go 'behind the camera' as Kate describes how programmes such as Springwatch, Curious Creatures and Wild Shepherdess are made and reveals some of the unpredictable comic incidents that occur along the way.
Kate will be in conversation with Jeremy Walker, Head Master of St Peter's School.
Tickets