Laughter Class
📅
27 February - 27 November 2019
The Knavesmire Pub, Albemarle Rd York
Last Weds of the month Laughter class at 7.30pm with qualified laughter leader Anna Semlyen. Beginners welcome. We laugh with drama games and breathing. Its easy. Soon its real laughter which has outstanding health benefits.
yogainyork.co.uk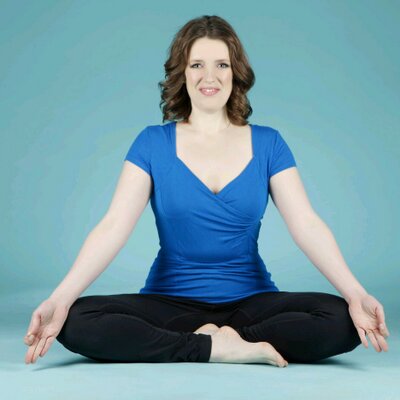 Yoga For Everyone
St Clement's Church Vestry, Off Scarcroft Road
Yoga class for all. Beginners welcome. Postures, breathing and relaxation to tone, extend and release with Anna Semlyen, insured, qualified teacher. Equipment provided.
yogainyork.co.uk
Rowntree Park Events
Christmas Wreath Making
Sat 7th December
Our ever-popular event returns! Join us to make wreaths from natural materials. There are two start times - 10am or 11am. £6 per wreath for members/£7.50 Non-Members. The event takes place on the cafe balcony. Older children welcome too. This event tends to sell out quickly, so get your tickets whilst you can!
Children's Events
Natural Christmas Decoration Making
Choose to make a range of decorations and mini wreaths from natural materials. This event will take place on the cafe balcony. Start times staggered 10am and 10.30am starts. £3 for members/£4 non-members.
Pre Schooler Forest School (age 2-5)
Our first block of Forest School for 2-5-year-olds started last week and runs for 6 weeks. These sessions sold out in just 2 days! It is likely that another set of sessions will run following this. As yet we don't have the dates but will confirm soon. Those who came to the first block of sessions are welcome to attend this second block, as are new people. Sessions are £36 for 6 weeks for members and £42 for Non-members.
If you'd like to be the first to know about our next set of forest school sessions, drop Abigail an email to be added to the priority info list - membership@rowntreepark.org.uk
Very Young Friends of Rowntree Park
Our monthly meetups for 1-5-year-olds take place the first Thursday of each month at 10am. No booking needed. Meet at the story circle in the woods. Free to members/£1 to Non-members.
❤️
rowntreeparkblog.wordpress.com
❤️
facebook
York Christmas History Tour
📅
25 November 2019 - 6 January 2020
Departs From Exhibition Square
We will take a magical Christmas tour around central York, voted the UK's most Festive City exploring the historic streets. As we walk the Christmas lit streets of the old city we will take you on a unique journey through the history of Christmas, helping you to understand how the traditions of Christmas evolved and what they mean and how our Christmas customs link us to our ancestors from ancient times. We will use beautiful festive locations in the ancient city as our backdrop as we will look at how the Romans, Vikings and Victorians all helped to shape the Christmas we all experience today.
The tour starts from Exhibition Square, meet by the statue. We will finish our tour with around the Christmas Tree in St Helen's Square. A truly unique Christmas experience in the UK's best-loved city for all the family.
🎟️ Booking details
here
Contact us on 07399647682 to discuss private bookings
The York Christmas Tour is a product of the Instagrammable York Tour
Fused Glass Christmas Decorations
📅
Saturday 7 December 2019
St Nicks Environment Centre
1300 - 1600
Bring some colour, sparkle and light into your winter. Learn from local glass artist Helen Whitehead how to work with glass in a warm, friendly setting.
Helen often looks to nature for inspiration and uses glass scraps where possible. As part of the event you can also enjoy a short nature observation walk and a vegetarian/vegan lunch. All materials and tools are provided.
Workshop is suitable for beginners but is for adults only. Booking is essential as places are limited. Please note that your creation/s will need to be taken away for fusing in a kiln. You will need to arrange a collection later.
Entry: £40 + Eventbrite booking fee - please email for further details. Alternatively, you can avoid the fee by paying in cash at the Environment Centre, or by sending us a cheque made out to 'Friends of St Nicholas Fields' to St Nicks Environment Centre, Rawdon Avenue, York YO10 3ST – please let us know if you're choosing this option at least one week before the workshop date.
YorkTalks
📅
Wednesday 8 January 2020
Ron Cooke Hub, Campus East, University Of York
Showcasing some of the fascinating research taking place at the University of York.
From Utah's Great Salt Lake to the majestic mountains of Africa, YorkTalks 2020 crosses continents - and academic boundaries. Join us for a fascinating whistle-stop tour through neolithic society, the world of competitive video games - and the deepest, darkest recesses of our sewage systems. We ask: is singing good for us? Are modern hospital buildings making us sick? How do we make robots safe?
There will be sixteen 15-minute talks throughout the day, grouped into four sessions, and a Q&A. You can attend a single session or all four.
Full info and register
here