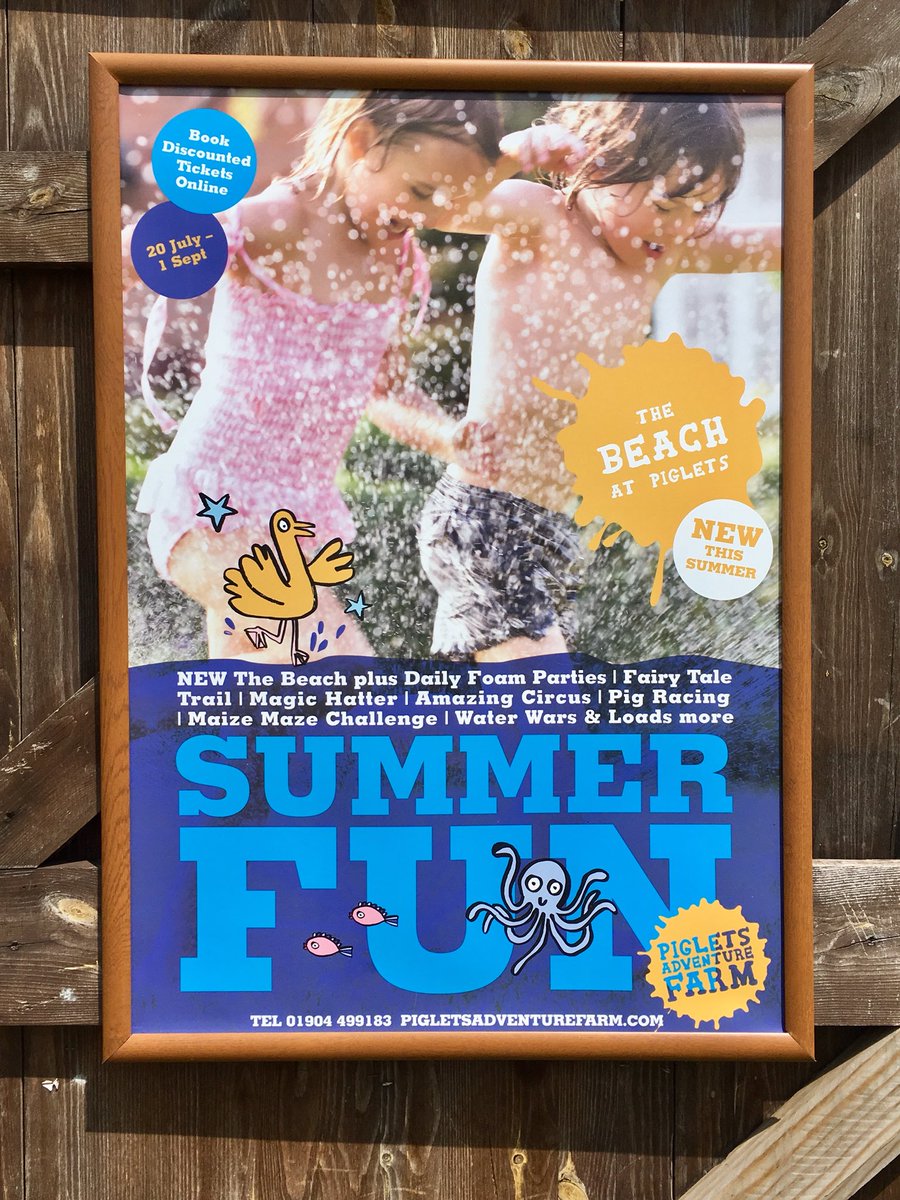 NEW The Beach coming to Piglets this Summer
20 July - 1 Sept 2019
🌞🏖️🌊 Splash your way through 2 acres of sand & water fun, take a selfie in the giant Deck Chair, climb Truffles Lifeguard Tower and laze in a Hammock.
FOAM PARTIES
Our end of day Foam Parties are back with a blast! Will you catch the foam fever? Boogie on down at 4pm daily – there's no better way to cool down this summer!
MAGIC HATTER
The Magic Hatter is back from 20th July – 11th Aug, with colourful comedy magic & summertime silliness! Fatt Matt is back from 12th Aug – 1st Sept, get ready for crazy upside-down juggling and amazing acrobatics!
Address: Towthorpe Moor Lane, York, YO32 9ST
Book your tickets at
pigletsadventurefarm.com