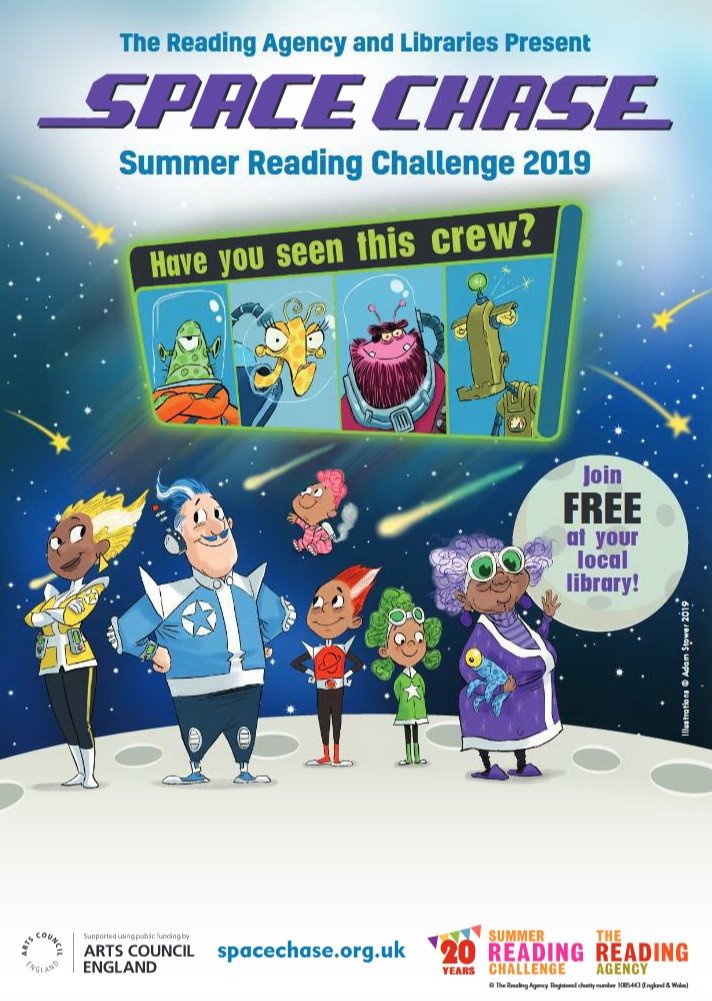 The Summer Reading Challenge
This year's theme is Space Chase. It's going to be out of this world 🌍 Visit the library today to register, and you'll also get to try out some space themed craft activities!
Sign up in any library from Saturday 13 July.
Everyone aged 5 and over needs to read six books over the summer holidays and will get prizes for each book read with a medal and certificate for reading all six. Under 5s arenít left out. They get a sticker card and collect a sticker for each book read. When they have 6 stickers they get a certificate.
Best of all it is free to take part.
★
More..
★
exploreyork.org.uk