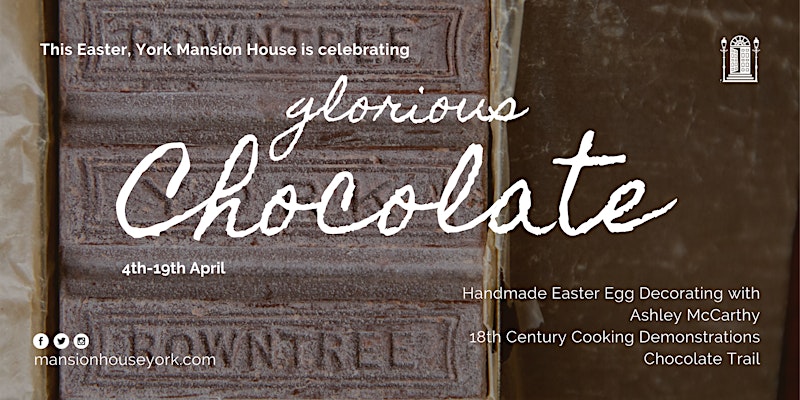 Easter Egg Decorating With Ashley McCarthy
Saturday 4 - Tuesday 7 April 2020
York Mansion House
This Easter, York-based master chocolatier Ashley McCarthy is coming to York Mansion House, and bringing his incredible creativity with him. In the State Room, multiple-award winner Ashley will take you through the art of decorating hand-made Easter Eggs, in a delicious chocolate of your choice.
From dark to vegan chocolate, and everything in between, this is a wonderful opportunity to treat a loved one, or just keep your creation for yourself (we know you'll want to…!). Settle into the beautiful State Room, find out more about the Mansion House's unique chocolate heritage, and get gloriously chocolatey.
Fancy making an evening of it? Our workshop on Saturday 4th is exclusively adults only. A cash bar will be available throughout the event, so grab a drink and get decorating!
🎟️
Tickets
York Mansion House
St Helen's Square
York YO1 9QL
mansionhouseyork.com