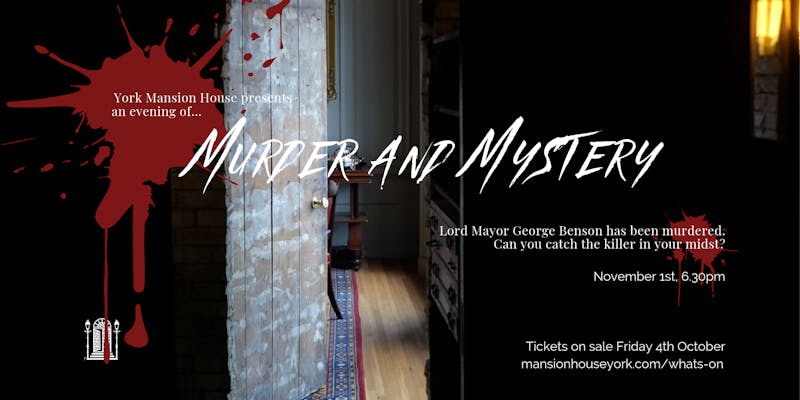 Murder And Mystery - York Mansion House
📅
Friday 1 November 2019
It's 1738. The increasingly unpopular Lord Mayor George Benson is floundering. His friends are dwindling and his enemies increasingly angry. In order to try and regain favour with the people of York, he is throwing a lavish party for some select guests at the newly opened Lord Mayor's Mansion House. He is declaring the event to be a wonderful tour of his house and a night of indulgent merriment. However, with all his enemies in one place, could this evening turn deadly?
This November, you are invited to the Mansion House for a night of drinking, revelry, and murder… The Lord Mayor, George Benson has been murdered in his own home in the middle of a party. Join us in this classic Georgian building, searching for clues, and hunting down the killer who lurks in your midst. Come on your own, or in groups. Costumes are welcome, but not required…
This event is for 18+, and all participants will receive a free welcome drink. A cash bar will be available throughout the evening.
🎟️
Tickets