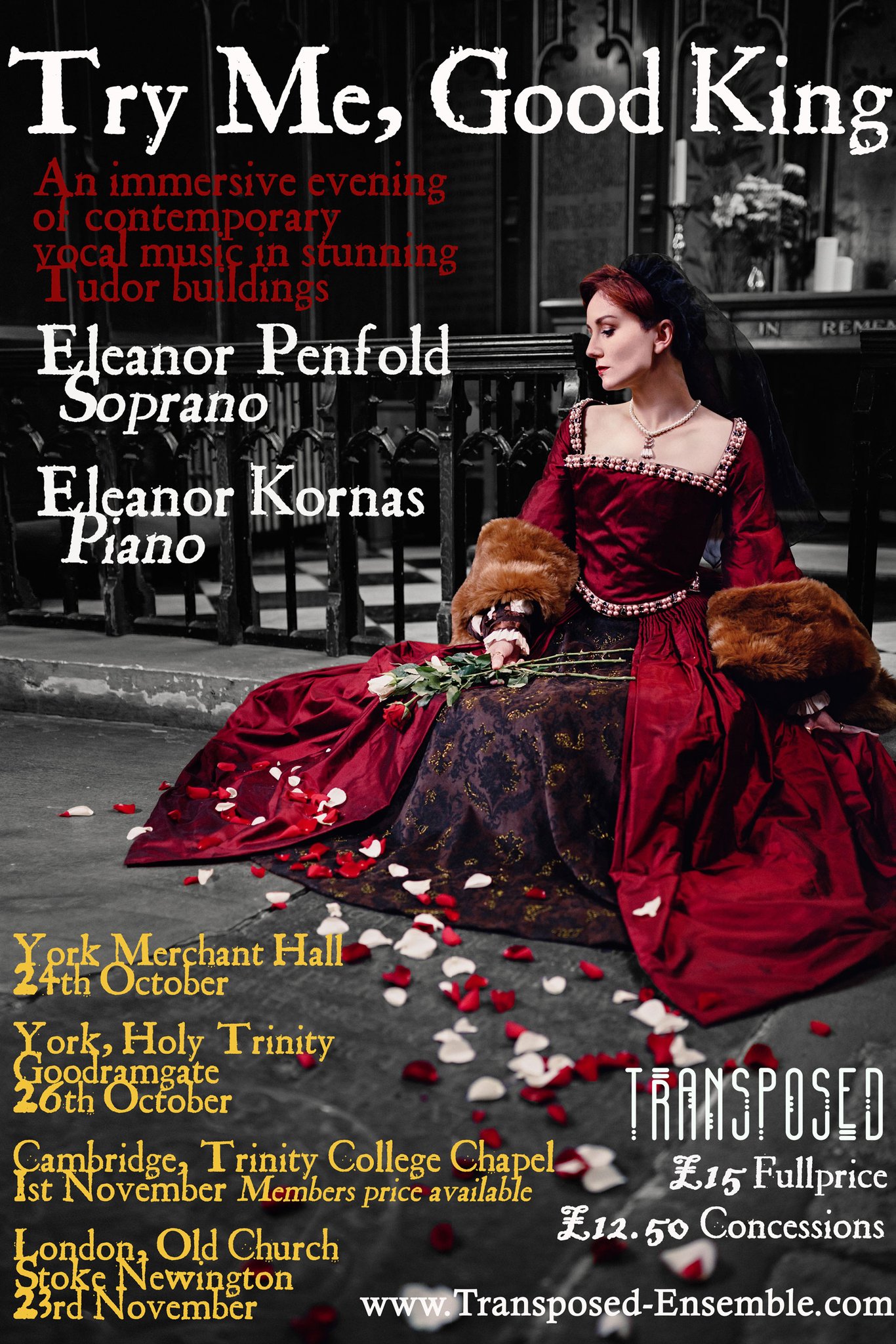 Try Me, Good King-Immersive Classical Concert
📅
Thursday 24 October 2019
Merchant Adventurers' Hall, Fossgate, York
Thrilling Tudor tales and Shakespearean stories come to York in concert.
Classical music ensemble Transposed is performing in two of York's stunning Tudor venues this October.
The Merchant Adventurers' Hall is one of the 'finest Medieval guild halls in the world' and dates back as early as 1357.
British Soprano Eleanor Penfold and Pianist Eleanor Kornas will launch their UK tour in York, performing in additional Tudor and Elizabethan venues in Cambridge and London.
The concert is centred around a powerful set of songs called Try Me, Good King by American composer Libby Larsen. Each song is a musical setting of words that were addressed to Henry VIII by his wives. The evening will feature a feast of fiery females including a haunting encounter with Shakespeare's Lady Macbeth.
Concert starts at 8.00pm-9.15pm (with an interval)
🎟️ How to buy tickets:
Tickets for the show cost £15 for adults, £12.50 for under 18, students and disabled audience members. Book online to avoid disappointment at:
Tickets
or on the door.
Contact: 07952032669
★
More photos of Merchant Adventurersí Hall
★
Map of York