The Basement - Live Music, Comedy, & Arts..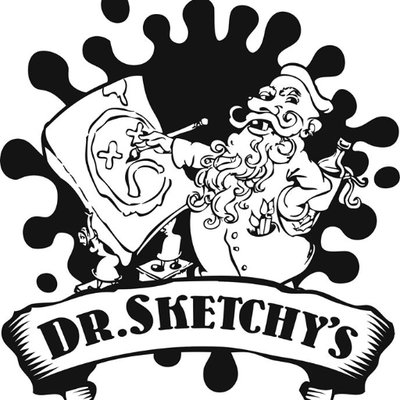 Thursday 7 December 2017
Dr Sketchy's Anti-Art School
At Dr Sketchy's we seek to shake up the traditional life drawing experience– there will be no-one telling you how to draw, what to draw with or at what pace. We celebrate drawing the way you've always wanted to. We're not a serious art class, just a lot of Art Monkeys giving it a go in a relaxed atmosphere.
(facebook.com/drsketchysyork/)
Fri 8 December
Laugh Out Loud Comedy Club
Since meeting at The Edinburgh Festival in 2000 Brian & Krystal have entertained and delighted all kinds of audiences at comedy clubs, cabaret nights, festivals, corporate and private functions in locations far and wide. Brian is infamously grumpy and deadpan, while his assistant Krystal is glamorous but ditzy. The combination is unique and very funny. Their timing is exquisite, their humour dry and sometimes bawdy.
Sat 9 Dec
Any Suggestions, Doctor? An Improvised Adventure In Space & Time
Sat 9 Dec
The Velma Celli Show
Thu 14 Dec
Learning Ducklings: New Act Comedy Showcase
Fri 15 Dec
Basement Jazz Club: The Nightbird Trio
Sat 16 Dec
Halfway 2 Nowhere Christmas Party
Sun 17 Dec
Christmas Gift & Craft Fair
Sun 17 Dec
Jamnesty
Mon 18 Dec
Halfway 2 Nowhere Christmas Party
Wed 20 Dec
Zach Lount (King No-One)
Fri 22 Dec
The 2nd Borderline Christmas Party
Sat 23 Dec
Laugh Out Loud Comedy Club
Fri 29 Dec
Freida Nipples
The Basement
A venue situated below City Screen Picturehouse cinema, right in the heart of York city centre. The venue hosts an eclectic mix of events including live music, poetry, comedy, drama and DJ nights.
13-17 Coney Street, York, YO1 9QL
thebasementyork.co.uk
|
map
Café Scientifique is a place where, a cup of coffee or a glass of wine in your hand, you can come to explore the latest ideas in science and technology. The first Cafés Scientifiques in the UK were held in Leeds in 1998. From there, cafes gradually spread across the country. Currently, some forty or so cafes meet regularly to hear scientists or writers on science talk about their work and discuss it with diverse audiences.
Kinofolk Pop Up Cinema
Christmas Parties at Revolution York
Revolution York, Coney Street, YO1 9NA
Enjoy Christmas in style at Revolution York. Perfect for an xmas meet up with friends or a full-on work Christmas party with all the trimmings.
Christmas packages include 3 Course Dining from £17.95pp, Christmas Buffet from £14.95pp and Bar Snacks from £10.00pp.
Get in touch to book your Christmas parties and nights out now, by emailing our Events Team at bookings-york@revolution-bars.co.uk or by phone on 01904 676054.